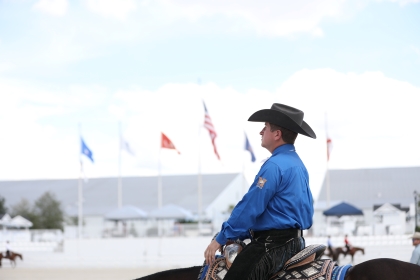 Back for the 2nd year and running from April 20 – May 1, the 2022 A Sudden Impulse NSBA and Futurity will feature more than $360,000 in CASH prize money along with a new bonus of $50,000 added for all Novice classes and walk trot classes. This added money will allow a missing sector of the industry to show for large purses and prizes that is normally not awarded. These Novice and Walk Jog classes will be open for exhibitors of all breeds. The schedule is currently being developed and all associated will be proud to get it published.
The first inaugural Championship Show is currently underway and is offering more than $2 Million in cash prize money. The show has received such an overwhelming response that 3,000 stalls are almost completely sold out. For more information about The Championship Show click here.
World Equestrian Center – Ocala is pleased to welcome An Equine Production to support the management of their premier Stock Show events: A Sudden Impulse NSBA and Futurity and The Championship Show in 2022.
An Equine Production is owned by Kathy Avolt who brings many years of diverse horse show experience serving as a manager, show secretary, ring steward, announcer and much more to the World Equestrian Center – Ocala shows. An Equine Production manages 5 of the top 10 AQHA shows totaling more than 120,000 AQHA entries and several APHA events. The NSBA entries at their shows are also strongly supported. In 2020, the team had both the top AQHA and top APHA shows.
"We are beyond thrilled to collaborate with World Equestrian Center – Ocala to bring A Sudden Impulse and Championship Shows forward with the best exhibitor experience. The facility is remarkable, and we are already super eager to get started," expressed Avolt.
For more information about An Equine Production click here.

About World Equestrian Center
World Equestrian Center features two premiere multidisciplinary horse show venues located in Wilmington, Ohio, and Ocala, Florida.
The Wilmington, Ohio, facility includes more than 200,000 square feet of climate-controlled indoor riding space and features premium footing, permanent stabling and on-site accommodations.
World Equestrian Center – Ocala, Florida, provides world-class equestrian competition in all disciplines and equestrian-inspired country club living adjacent to the fabulous Golden Ocala Golf & Equestrian Club.
Dedicated to offering great sport and good fun in a family-friendly environment, World Equestrian Center promises their exhibitors a horse show experience built on three core values: Quality. Class. Distinction.