If there is one thing equestrians can agree upon is their love/hate relationship with footing. Footing can make the difference between a great weekend and a frustrating one.
At World Equestrian Center (WEC), our footing has proven versatile and drawn compliments from even the most discerning rider. All three indoor equine arenas at the facility use crushed limestone from Maryland for the footing.
"We've heard nothing but good things. The hunter/jumpers just love it. The quarter horse people just love it. They talk about how amazing it is," said Dawn Martin, WEC assistant manager.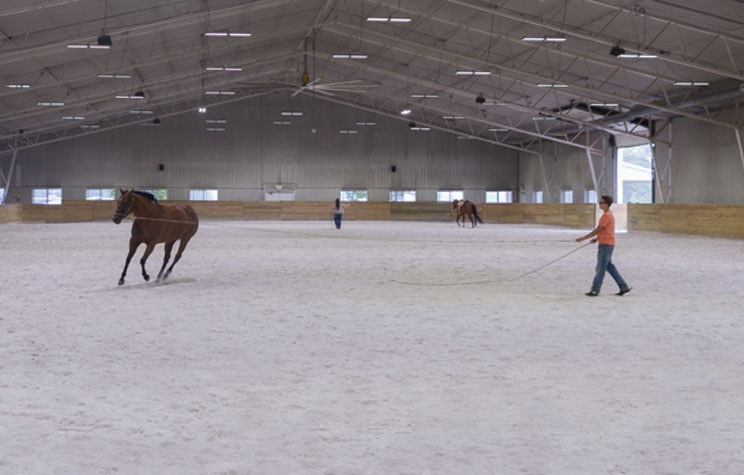 Flexible Footing Keeps Show Going
Maintenance on the footing is not complicated and can easily conform to a wide variety of consistencies.
"It can go from almost as hard as concrete to as fluffy as beach sand," Martin said. "It's the best footing that I have ever seen."
Different equestrian disciplines have specific needs for their footing. Having a surface that is fast and easy to adjust makes for a more enjoyable experience for competitors.
The bright white color also provides more contrast between horse and ground.
"The whiteness is amazing. The brightness really impresses people," Martin said.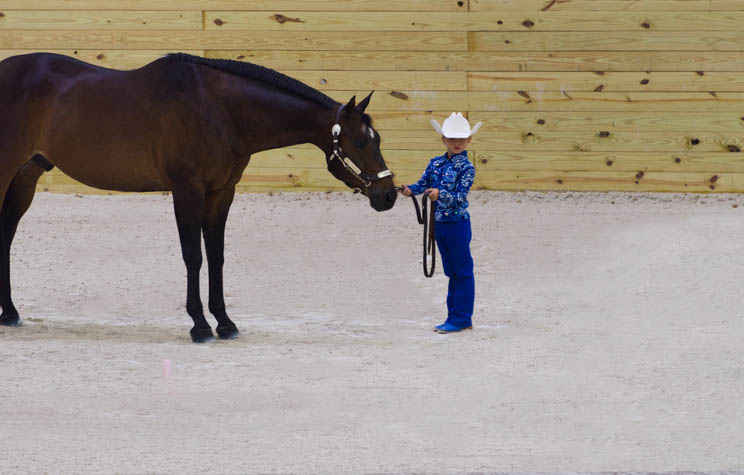 The tools and people you need
Having the proper equipment and the people who know and understand how to use it is another WEC benefit.
A knowledgeable crew can make a good horse show even better. A lot of skill goes into preparing the footing for a show. Knowing just how much to wet and drag the surface for the consistency desired keeps organizers' thoughts on the show rather than footing.
The WEC footing is 100 percent natural. There is no synthetic fiber or silica added to the surface.
"It rides like it has synthetic fibers, but it's an all-natural product," Martin said.
With more than 100,000 square feet of climate-controlled arenas, we can accommodate any type of equestrian event. There are also two outdoor arenas available.
Contact us today for information about our footing or how to book your next show with us.