Very few equestrian event venues offer amenities like those at the World Equestrian Center that are designed to make your entire visit more enjoyable. Our team creates an atmosphere that provides all the enjoyment of showing with the convenience and comforts of home.
To learn more about what the World Equestrian Center has to offer, contact us today! We are certain that we can accommodate your visit with the best showing experience possible.
Aveda Salon & Day Spa
International Grille and Café
RV Hookups
The Paddock Club
View All
The Cutting Room
The Cutting Room, an Aveda Salon, is luxuriously equipped to make your visit a memorable one. The Cutting Room is a full-service salon that can provide you with all the potential for the elite experience in one location. We supply our guests with full access to our pedicure and manicure stations and our makeup artists, as well as full-body massages. Our technicians are trained to provide you with the ultimate soothing spa treatments.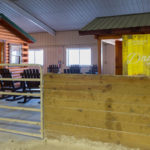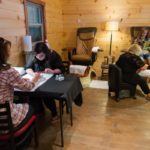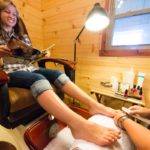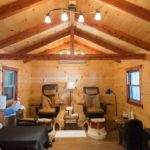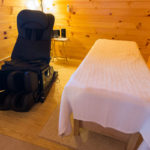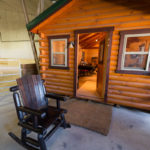 International Grille and Café
International Grille and Café is a convenient location for grabbing a bite to eat. Located between Roberts Arena and Bradley Arena, the International Grille and Café serves breakfast, lunch, and dinner to exhibitors and spectators. This restaurant gives patrons the ability to sit and relax, or take their delicious meals on the road. The International Grille and Café is open during all show hours, and has a wide variety of menu items to choose from.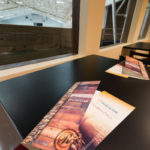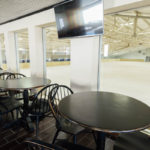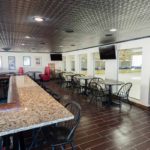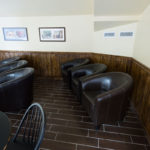 RV Hookups
Want to enjoy the comfort and luxury from your own rig? Roberts Arena provides 96 RV hookups, 36 of which are full-service RV hookups. We provide either partial hookups, which include electricity and water, or full hookups, which add sewer service. Whatever your RV need, we can hook you up!
The Paddock Club
The Paddock Club is an expansive, beautifully decorated event space and art gallery featuring equestrian inspired decor. You can enjoy the relaxed atmosphere, gathering at intimate sitting areas complete with overstuffed leather sofas, broad coffee tables, saddle leather club chairs, play games, watch flat screen TVs, and enjoy the full service bar.