If you look close enough at life, you will always find something good. Living is a positive experience – at least it can be, if you take the time and put forth the energy. That's the philosophy of Dawn R. Martin, in a nutshell. And it's not just talk. It's attitude.
Martin is the assistant manager at World Equestrian Center (WEC). She is in charge of sales and marketing and has more than 26 years of experience.
Although the bubbly and exuberant woman projects a decidedly cheerful outlook on life – sewn deeply into the fabric of her personality and upbringing – the mother of four remembers one particular and tragic occasion in her life that solidified that mindset, the death of her husband, at 28.
Her busy, high-pressure career in sales and marketing in the healthcare industry was flying high; she had two young children – now 31 and 29 – and living was good. "That was the moment that said to me: 'Make the best of it.' Life is too short to be unhappy."
Her voice always ringing with a joyous, bouncy, almost carefree tone, she recalls the lessons and examples of her father and grandmother, a Cherokee. "My father was always happy," she said. "He was a hard worker."
Raised in Florida and Ohio, she spent time as a girl showing quarter horses and running barrels. She tried jumping for a while. In her free time, she is doing Western Pleasure, a western style of horse shows.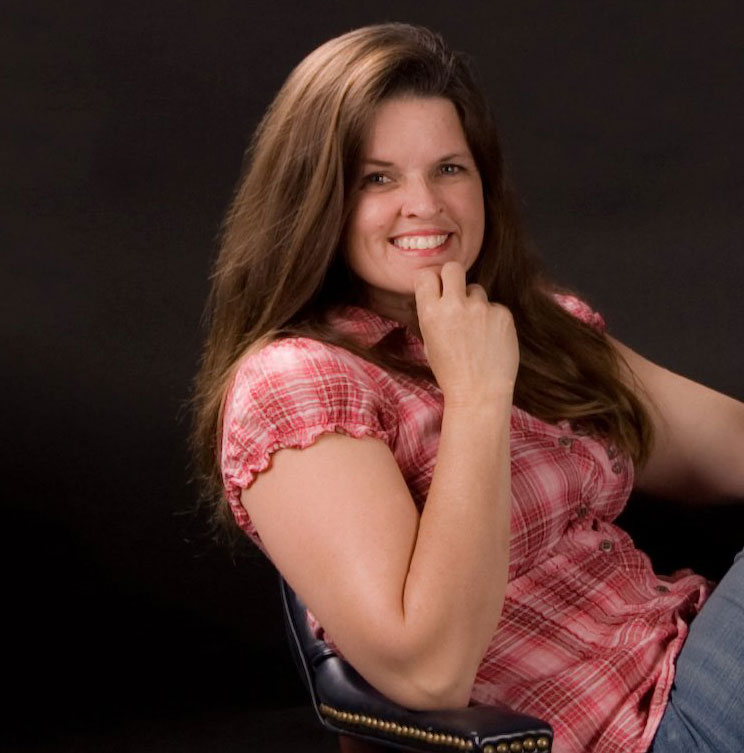 Discovering World Equestrian Center
Martin was introduced to the prospects of a job at World Equestrian Center last June while getting her hair done at the facility's spa. "My hair dresser does our spa here," she said.
Reflecting on her job and in one of those rare moments of melancholy, Martin told her hair dresser about her desire to seek other employment. She was driving too far to get to work every day. "I really need to find another job," Martin recalls saying.
Well, the woman at the spa said, WEC director Roby Roberts was also one of her customers and had mentioned WEC needed someone with Martin's experience for the assistant manager post. Martin was hired in June.
Martin said the job was a perfect fit – helping to manage the largest indoor equine arena in the United States and working in sales and marketing, combining the two loves of her life.
"I truly believe in what I'm selling," she said. "I love that sense of accomplishment."
Her role at WEC is particularly invigorating, especially considering the variety of work she does and the people with whom she interacts. "There is a lot of craziness going on here," she said. Ever the optimist, always ready with a wide smile and that quirky laugh, she was quick to add that it's a good "crazy."
Martin said her family takes priority in her life. She has an 11-year-old daughter who plays soccer and rides horses and a 10-year-old son who plays football. Her oldest son, 31, works in information technology at Fort Knox and her 29-year-old daughter, a chemist, plans on getting married Oct 10.
"I see life as an adventure. You have to take an active role," she said.
Martin is serving as WEC's acting general manager until the post is filled. She said she has no intentions of seeking that position on a permanent basis. She wants to have time to spend with her young children.
Perpetually positive and expressive, she said she is determined to turn every occasion in life – particularly the negative ones – into something wholesome and good.
WEC is a complete, full-service equine show arena, designed and operated by a family who owns and shows horses. Call us today for more information or to book a show!