Cadets Horsemanship Program in Ocala, FL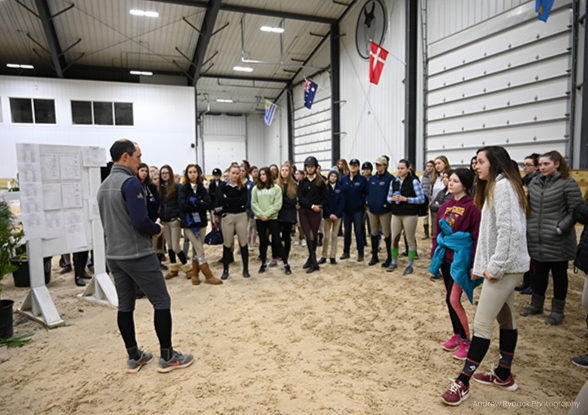 The Cadets Horsemanship Program is a unique educational program designed to teach critical horsemanship skills to young riders competing in the Junior divisions at the World Equestrian Center. The program was formed to address industry-wide concerns over a lack of horsemanship skills in young riders coming up through the ranks.
Since its inception, the Cadets Horsemanship Program has hosted a myriad of equestrian professionals including veterinarians, farriers, grooms, braiders, stable managers, equine nutrition experts and physiologists such as masseuses and chiropractors. Horse show officials including stewards and course designers have lent their expertise as well as those involved with aspects of the industry that are outside the ring or the stable such as equine magazine publishers and those involved in the development of many of the unique products used in the equine industry.