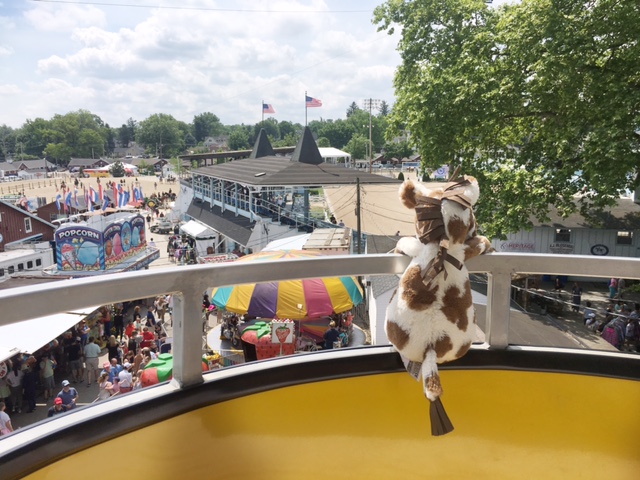 May 30, 2017
I had so much fun this the weekend at the historic Devon Horse Show and Country Fair! The first Devon Horse Show was in 1896, which makes it one of the oldest horse shows in America. There is a lot of history there!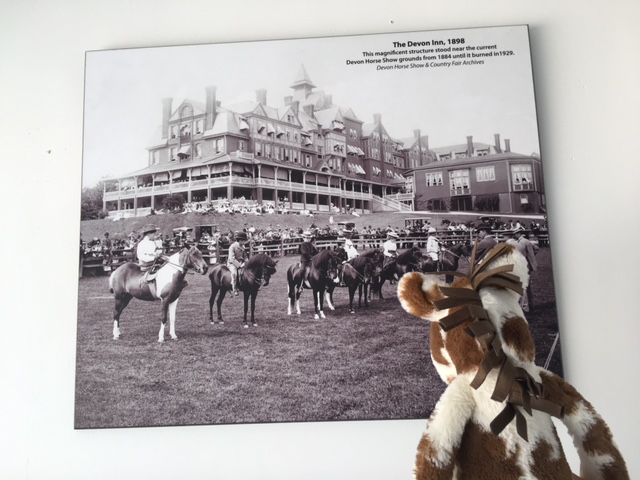 They have the famous Dixon Oval ring and an old fashioned Grand Stand – and Devon even has its very own color of blue! Devon is very prestigious – you have to qualify to ride there and it features a little bit of everything – Hunters, Jumpers, Equitation, Driving and this year they are even having Eventing!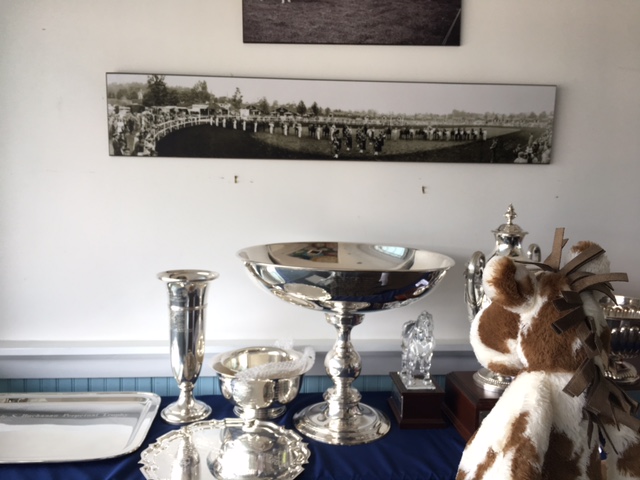 You can win lots of shiny silver trophies at Devon – they're super fancy and if you win one you get your name on it!
PONIES!
I went to Devon for 'Junior Week' when there are just kids competing. I mostly hung out at the Gold ring where I met a lot of nice ponies, which is great because I speak PONY fluently.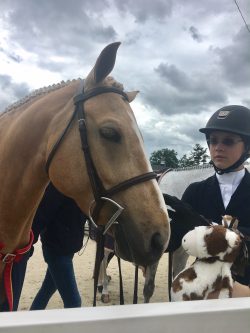 .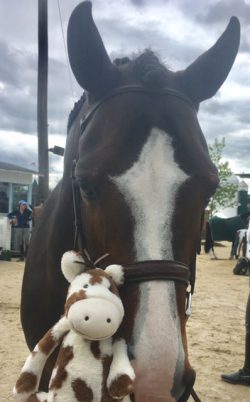 I even met a real 'Rock Star' –  we kinda look alike because we both have spots. I gave him some tips about the course and he did great! We're BFFs now :)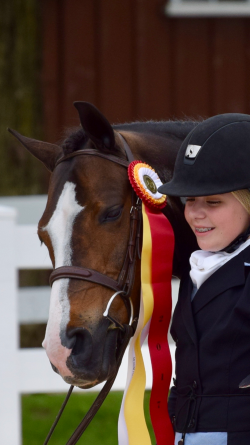 Leadline is super popular at Devon – there were a zillion adorable kids and ponies this year!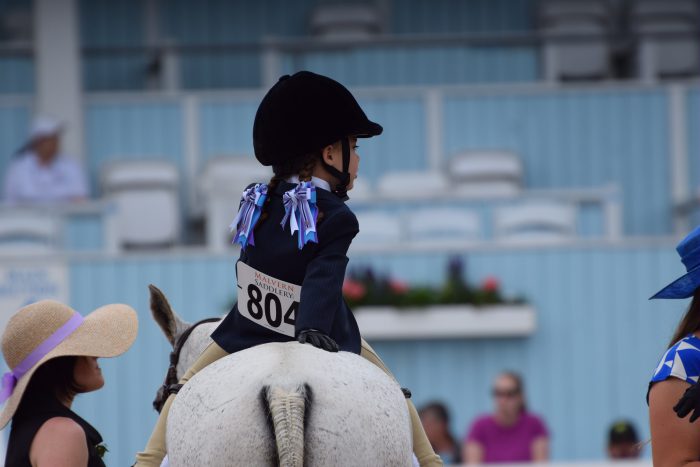 The Pony classes are during the day, but I got to stay up late and watch the Junior Jumpers in their night classes. Coco Fath and Huckleberry took the Junior Jumper tricolor!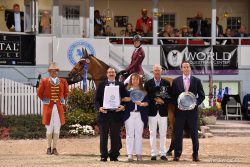 RIDES!
Devon has a Country Fair with a Ferris Wheel! I got to ride on it – what a view!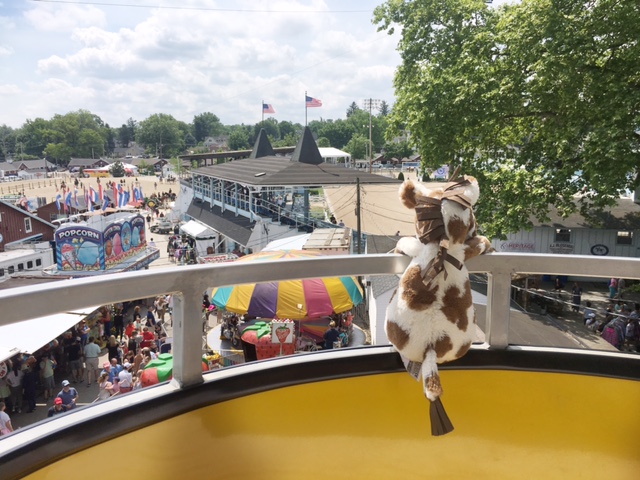 And the Carousel too!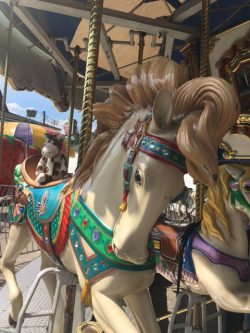 There are a lot of nice shops and food at Devon – I had tea sandwiches and special Devon fudge. There are ladies in hats and flowers everywhere – just look at me in front of this giant wall of flowers – so pretty!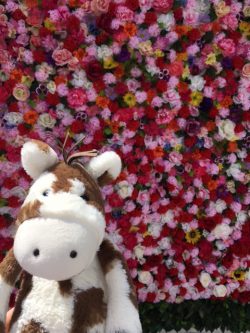 HORSEY PEOPLE!
I met some super nice people at Devon. This is Piper Klemm – she publishes the Plaid Horse magazine and she has a Podcast too!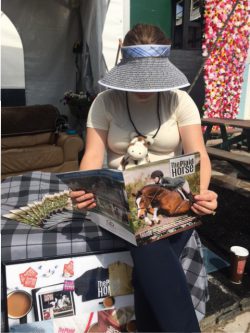 This is me with my new friend, Luca from Fabbri, they make awesome boots for stylish equestrians.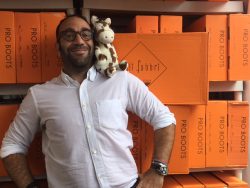 Well that's it from Devon.  I'm heading to WEC in Wilmington, Ohio for the WEC Summer II show this week. Then on to Ox Ridge in June, then to the Great Lakes Equestrian Festival and then back to Kentucky in July. I can't wait!
I'll post again soon, in the meantime…heels down, head up and keep smiling!
xoxo
Sandy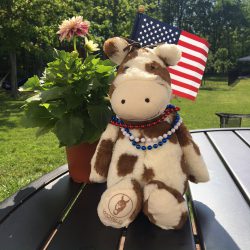 #WECSummerTour2017
Share This: