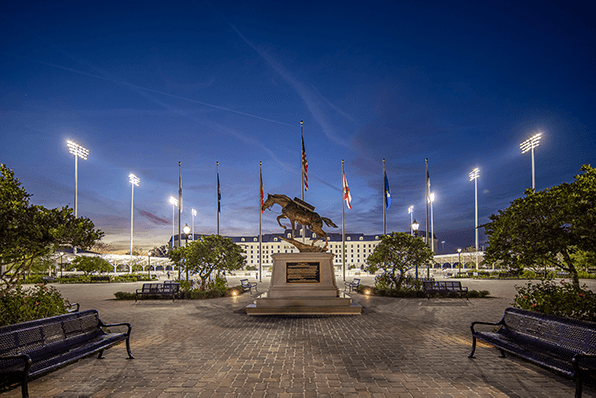 Mark your calendars for The Championship Show at World Equestrian Center – Ocala featuring an estimated purse of $2,000,000. The Championship Show runs from September 29 through October 24, 2021, and features a mix of exciting competitions including Western pleasure, barrel racing, hunter, reining, ranch, youth classes and more. This show is NSBA approved.
The World Equestrian Center Ocala features 17 outdoor arenas, 5 climate-controlled indoor arenas, shopping, dining and countless amenities all on 300 spacious acres.
The Championship Show Highlights
Week One Highlights Video
Announcement on Entry/Stall Fees:
World Equestrian Center Ocala has decided to waive ALL late fees for June entry payments required for The Championship Show. Full payment for all entries will be due by September 10. Exhibitors will be able to add classes in the horse show office by 5pm the day before for a $100 late fee, as long as the horse is pre entered in the show.
Results:
The Championship Show All Around Winners
View Results & Score Sheets from 9/29 – 10/3
View Results & Score Sheets from 10/4 – 10/10
View $25,000 Barrel Futurity 1D & 2D 1st- Go Results
Entry Forms, Accommodations, Prize Lists and More
Championship Show Patterns
Attention Vendors!
We are offering special pricing – $2,500 for the four-week show. Apply today!
Win a Truck at the Championship Show!
Who: Youth 15-18
What: Horsemanship Challenge
When: October 1-3, 2021
There will be two go-rounds with a finals.
The top 10 finalists from the 15-18 Horsemanship class on Friday will advance to the Finals on Sunday for a chance to win a brand new 2021 GMC Truck. The entries that did not earn a spot in the top 10 on Friday will be able to compete on Saturday in the 15-18 Horsemanship class to earn a top 10 spot. The top 10 finalists from Saturday's class will join Friday's finalists on Sunday for some thrilling competition.
Trainer Bonus of $5,000 to the winning Trainer.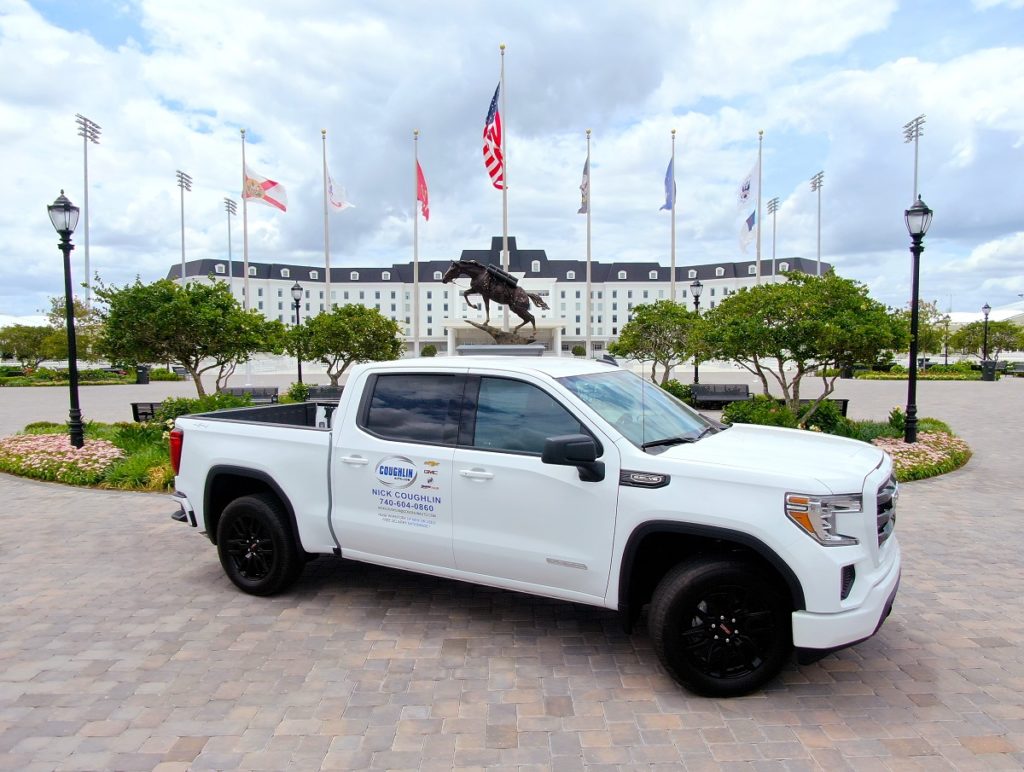 Latest News on the Championship Show
Stay at World Equestrian Center, Ocala – Reservations Still Available!
The Championship Show exhibitors should make your lodging reservations now at our elegant Equestrian Hotel, with 248 stylishly appointed rooms, restaurants, luxury shopping and day spa.
In addition, with 300 RV lots in our conveniently located park featuring a General Store with Starbucks and laundry, or charming Home Away from Home units, there are plenty of options to stay on the property!