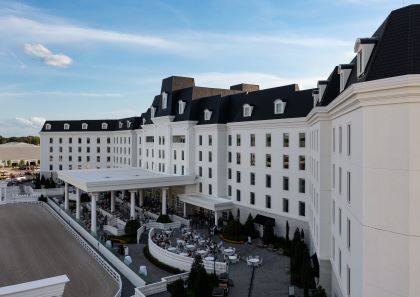 Enjoy the $75,000 Calluna Spa Grand Prix this Saturday night from the terrace of The Equestrian Hotel with an exclusive VIP viewing and dining experience courtesy of Stirrups Restaurant. The VIP private table overlooking the Grand Arena will include a 3-course Chef's dinner, along with complementary beer and wine.
Table arrangements are available for four or six guests, starting at base price of $500 per table. Doors will open at 7:00 p.m. with service beginning at 7:30 p.m. Hurry and book a table now as tables will be limited and assigned on a first come – first served basis.
Purchase your table by calling 352.414.7864 or email OcalaDiningReservations@wec.net.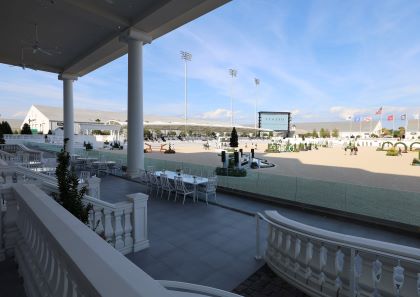 VIP Viewing Experience Details
Check-in at the north end of the veranda (on the arena side), nearest the Boutiques entrance.
Tables will be pre-assigned based on the date & time the reservation was made, with priority given to the tables closest to the ring.
Payment is required at the time of the reservation. Reservations cancelled less than 48 hours in advance will be subject to a 100% cancellation fee.
No partial or walk-up reservations available at this time.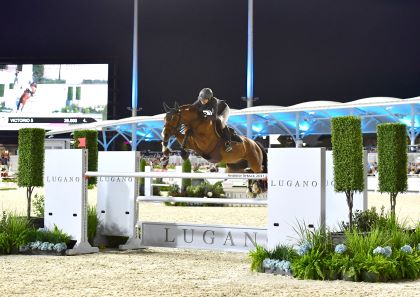 Menu
First Course
Artisan Field Greens with shaved vegetables and a Kentucky soy vinaigrette.
Main Course
6 oz. Beef Tenderloin served with Stirrups steak sauce accompanied by mashed potatoes and broccolini.
-or-
Roasted King Salmon accompanied by mashed potatoes and broccolini.
Dessert
Pastry Chef's Tasting for the Table
House beer and wine are included.  A full cash bar and upgraded wines available for purchase.
$750 per table of 6
$500 per table of 4
Both table options inclusive of tax & gratuity.
We are looking forward to seeing you Saturday night on the terrace of The Equestrian Hotel for the $75,000 Calluna Spa Grand Prix.