Cadets Horsemanship Program in Wilmington, OH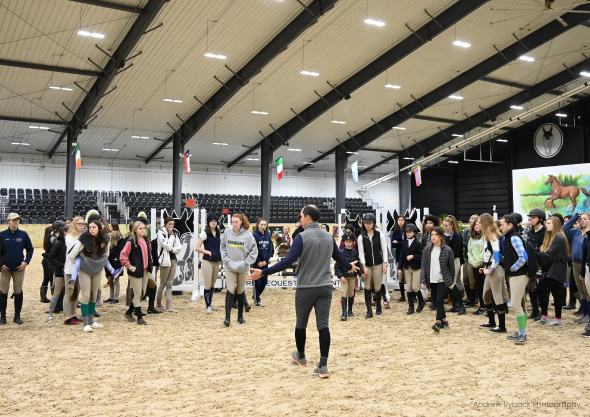 The Cadets Horsemanship Program is a unique educational program designed to teach critical horsemanship skills to young riders competing in the Junior divisions at the World Equestrian Center. First introduced in 2016 at the World Equestrian Center in Wilmington, Ohio, the program is free and open to all.
The Cadets Horsemanship Program formed to address industry-wide concerns over a lack of horsemanship skills in young riders coming up through the ranks. Because many of the riders on the horse show circuit do not care for their own horses, they do not get the opportunity to learn skills 'out of the saddle' that help them become better all-around horsemen. The clinic schedule is designed to include a mix of classroom learning and hands-on, practical knowledge that riders can apply to their knowledge base and put to practice in their everyday routine.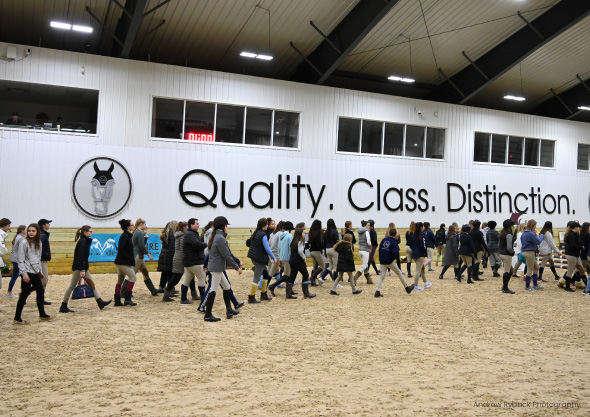 World Equestrian Center Horsemanship Clinics
At each World Equestrian Center horse show, young riders are encouraged to attend weekly Cadets Horsemanship clinics that are taught by equestrian professionals. Each week, a new guest clinician teaches the 30-minute educational clinic, which takes place before the start of competition on Saturday mornings at 7:00 a.m. The clinicians are volunteers who generously donate their time and expertise to the Cadets Horsemanship program.
Since its inception, the Cadets Horsemanship Program has hosted a myriad of equestrian professionals including veterinarians, farriers, grooms, braiders, stable managers, equine nutrition experts and physiologists such as masseuses and chiropractors. Horse show officials including stewards and course designers have lent their expertise as well as those involved with aspects of the industry that are outside the ring or the stable such as equine magazine publishers and those involved in the development of many of the unique products used in the equine industry.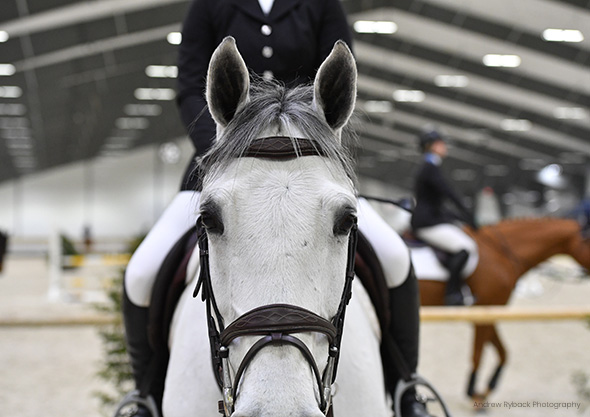 Clinic Horsemanship Topics
The 30-minute clinics are immersive lessons on a wide variety of horsemanship topics including:
Effective grooming techniques
Safe equine handling techniques
Equine anatomy
Saddle fitting
Equine teeth and dentistry
Hoof anatomy, shoeing and lameness
Equine health and nutrition
Feed and supplements for horses and ponies
Equine transportation – shipping logistics and safety
Equine musculoskeletal and chiropractic
Parasites, medications and creating and effective working rotation for your horse
Bandaging techniques
Braiding Clipping techniques
Bits – their design and usage
Tack and equipment review
Footing
Bedding and stable management
Training aids
Course design for Hunters, Jumpers and Equitation
Horse Show Management
Careers in the equine industry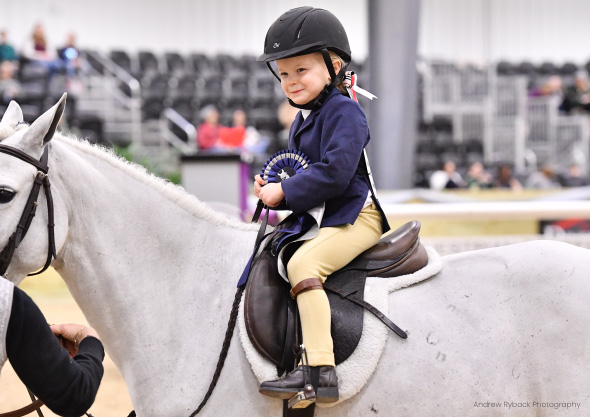 Horsemanship Rider Topics
The Cadets Horsemanship clinics do not just focus on horses or horse training.
In fact, many clinicians focus on the riders themselves with topics such as:
Helmet and boot fitting
Proper show ring attire for Hunters, Jumpers and Equitation
Boot and equipment care
Rider fitness with stretching and exercise tips
Rider nutrition, health and wellness
Good sportsmanship
Sports psychology
In addition to creating an informative presentation, the clinicians work hard to make the Cadets Horsemanship Clinics fun. Many clinicians use interesting, interactive teaching techniques and provide educational worksheets, unique visual aids and unusual props. Different stables donate horses or ponies and the aisles of their stabling or their tack rooms for the practical, hands-on clinics.
Generous vendors and sponsors frequently support the Cadets Horsemanship Program with contests, giveaways and raffles associated with the program topics as well. Some clinicians have created interactive games and quizzes based on horse show history or topics of interest, such as horses and riders competing in the 2016 Olympic games. Several clinicians have created elaborate scavenger hunts that ask Cadets to work in teams, following clues to solve riddles or locate items that win their team a prize.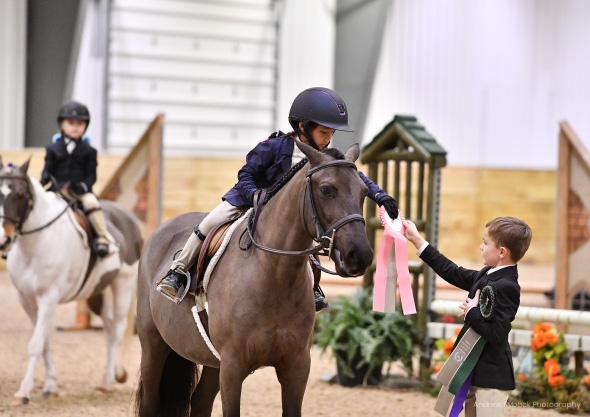 Horsemanship Credits
Another important aspect of the Cadets Horsemanship Program is the opportunity to help Junior riders subsidize the cost of competing at World Equestrian Center through a weekly lottery that awards horse show credits to 40 participants. The way this works is that during each Cadets Horsemanship Clinic the computer randomly selects 1 Cadet to receive a $500 show bill credit and 39 Cadets to receive a $250 show bill credit. The credits apply to that horse show only – they are non-transferable and cannot be applied to future shows.
Since its introduction in early 2016, the Cadets Horsemanship Program has awarded more than $250,000 per year in horse show credits. All Junior riders are eligible to participate in the program.
How to Participate
The Cadets Horsemanship Program is free and open to any rider under the age of 18. The Cadets meet weekly during World Equestrian Center horse shows on Saturday mornings at 7:00 a.m. upstairs in the Sanctuary. Those interested in attending the clinics at World Equestrian Center horse shows should enter class #2000 on www.horseshowing.com or fill out an add slip at the horse show office. They must be entered by the close of the office on Friday, no same day adds. The office closes at 5:00 p.m.
Information on the week's topic and clinician is detailed in the World Equestrian Center newsletter.
More Info About the CADETS Program
For more information about the CADETS Horsemanship Program, call us directly at 937-382-0985 (Option 6). Like us on Facebook for CADETS Horsemanship Program information and updates.