The second annual Ocala Food & Wine Festival presented by Lugano Diamonds wrapped up on Sunday with a celebratory Champagne Jazz Brunch on the terrace at The Equestrian Hotel. The sounds of smooth jazz from Backbeat Entertainment set the ambiance as guests browsed the Bloody Mary bar, well-stocked with many a pickled pepper, and sipped Veuve Clicquot as they lounged in the Florida sunshine.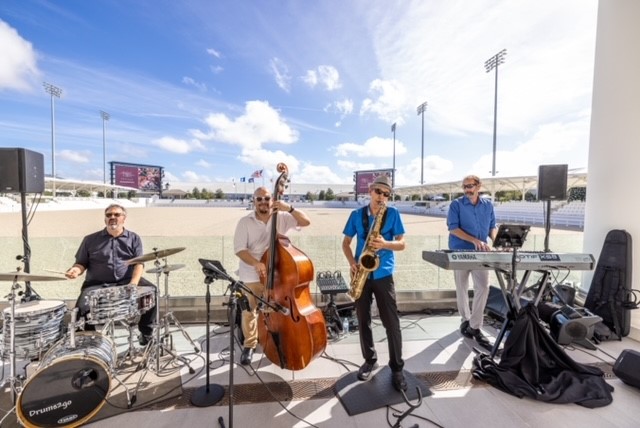 It felt good to relax after a full weekend of epicurean events. This year's festival kicked off on Friday night with the Tasting Notes Welcome Party sponsored by Ethel M Chocolates®. With more than 800 attendees and over 50 food and beverage vendors on-site, the evening was a delightful exploration of extraordinary cuisine. In addition to the vendors, celebrity chefs Lorena Garcia, Art Smith, Yisus Diaz, Timothy Hollingsworth, Elizabeth Falkner and Ocala's own Rashad Jones all personally served up small-bite tastes of their celebrated cuisine from their award-winning restaurants scattered around the globe.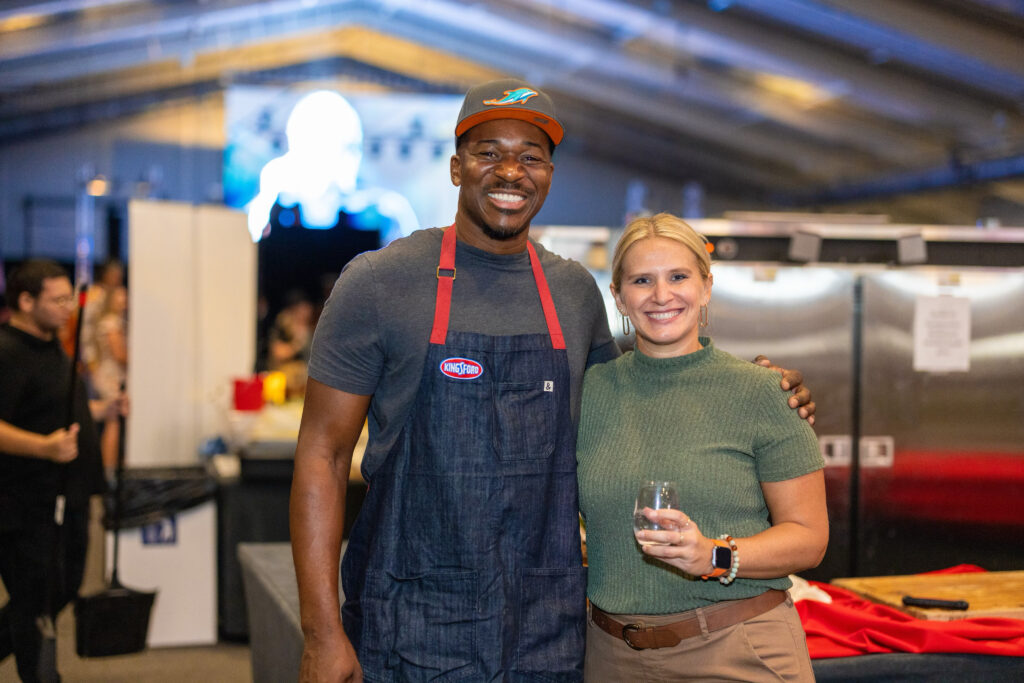 After Martin & Kelly–and our spirits vendors–got the crowd warmed up, Country hitmakers and CMA Vocal Duo of the Year nominees LOCASH took to the stage for an uplifting performance that got even the toughest among us to bust a dance move. For VIPs, the night wasn't over when the lights went down; the Tacos and Tequila afterparty at Filo's kept the night alive with margaritas and celebrity chef Esdras Ochoa's famous street tacos.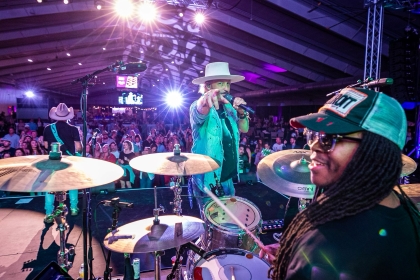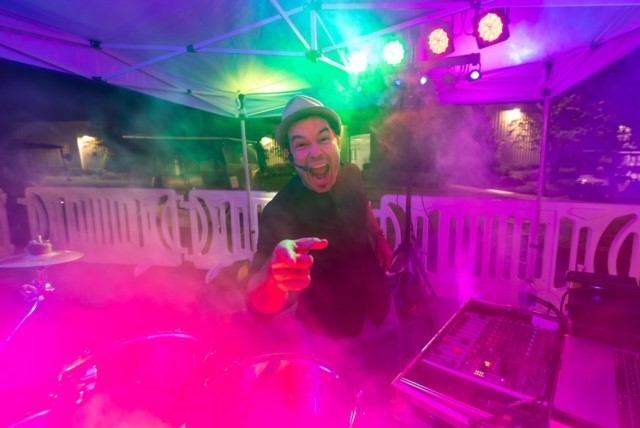 Saturday afternoon's Taste of Ocala arrived quickly, and the Grand Plaza was filled with over 1,200 people excited to sip and sample everything from EG Vodka's Bloody Mary to Pop Fusion's bourbon lemonade popsicles. There was a line nearly fifty-people long for a slice of Chef Art Smith's renowned hummingbird cake, which he personally handed out following his demonstration on the main stage. Throughout the afternoon, Pitmaster Rashad Jones of Big Lee's BBQ demonstrated how to season his popular brisket, and Chef Lorena Garcia shared the secrets of her favorite taco recipe before leading the final Jr. Chef Mystery Basket Cook-off.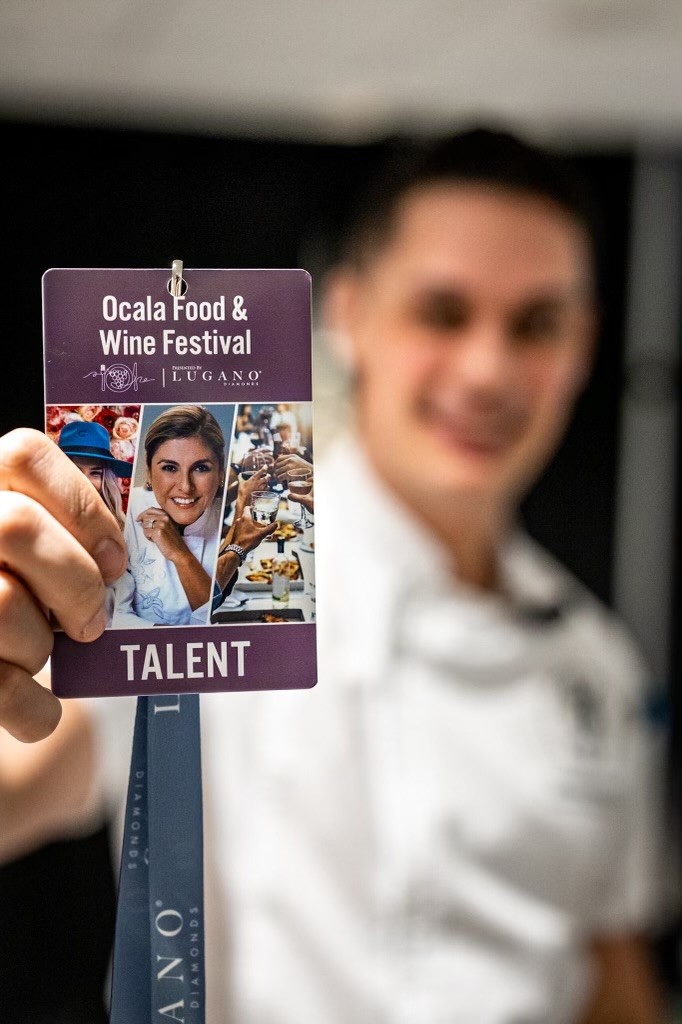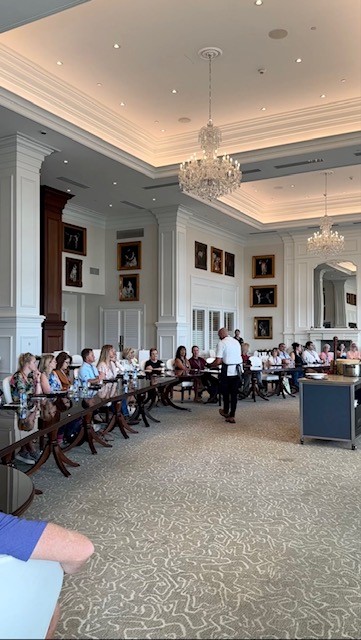 Paired with local students participating in the Florida Restaurant and Lodging Association Educational Foundation's ProStart Program from Marion County high schools, Chef Timothy Hollingsworth and Chef Elizabeth Falkner faced off with just 30 minutes to create two courses using the mystery ingredient: black garlic. The judges' panel, made up of "Rock Star" Meteorologist Jim Cantore from The Weather Channel; Olympic Gold Medalist and three-day event rider, David O'Connor; and Food Network's "Master of Cue" and Ocala local, Pitmaster Rashad Jones, ultimately chose Team Falkner as the winners based on their creativity, flavor and presentation.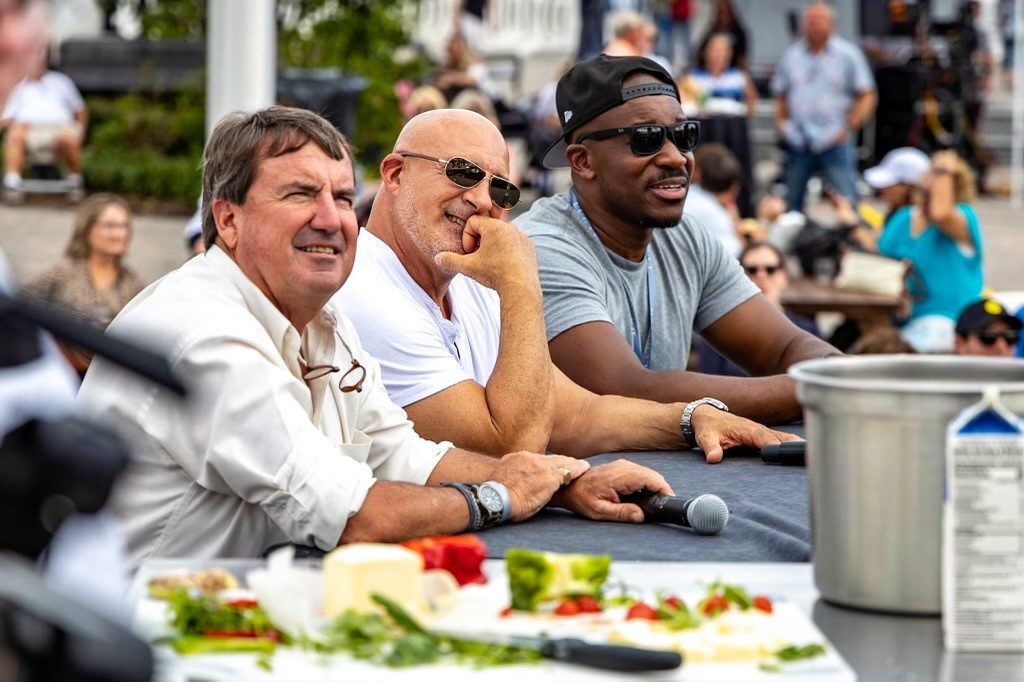 WEC's Director of Hospitality Operations, Justin Garner, said of the event: "It was a frenetic experience, there was so much positive energy in the air all weekend as people ate really great food, tried new wines and got up close and personal with masters of the trade in the educational breakout classes. We're so glad to have been able to bring this event to the community and share our passion for exceptional cuisine, all while supporting the critical non-profit programs that foster the future of our industry."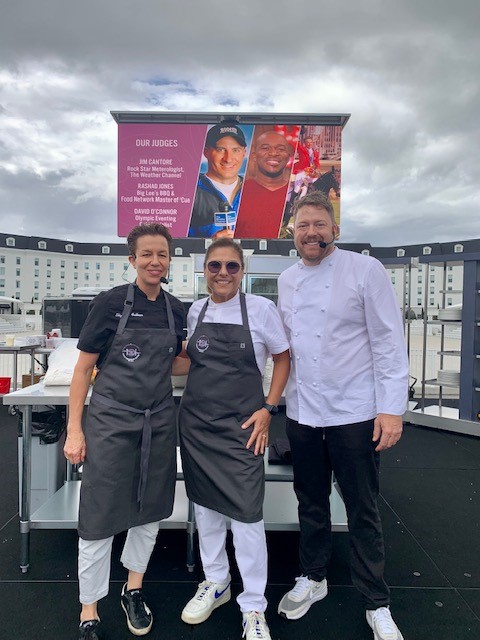 Before the festival began, five celebrity chefs visited local Marion County high schools to talk to culinary students studying the trade and share their insight as pillars of success in the industry. "Friday's chef visits inspired and motivated our culinary arts students as they continue to master their craft…. [the culinary competition] provided a once-in-a-lifetime, hands-on experience for these students." said Meghan Magamoll, Executive Director of the Public Education Foundation of Marion County (PEFMC), "It's an opportunity we are grateful to be a part of." Both PEFMC and the ProStart program, along with Kut Different, Inc., will receive a portion of event proceeds from this year's Ocala Food & Wine Festival.
Saturday night closed with six unique celebrity chef dinners held in downtown Ocala as well as at the WEC complex. Each restaurant closed for the night and partnered with a celebrity chef to create a custom menu that was fully paired with a beverage partner. Cristina Mariani-May of Banfi Wines partnered with WEC's Executive Resort Chef, Vincent Cani for an educational, elegant and engaging dinner in The Equestrian Hotel's Paris Room, while Art Smith took over the kitchen at Stirrups Restaurant to serve a five-course, southern-inspired meal that finished with a gorgeous piece of chocolate-pecan pie. Rashad Jones joined WEC's Director of Culinary, Ryker Brown under the string lights on the open-air terrace for an inspired six courses paired with Chimay Brewing's Trappist beer.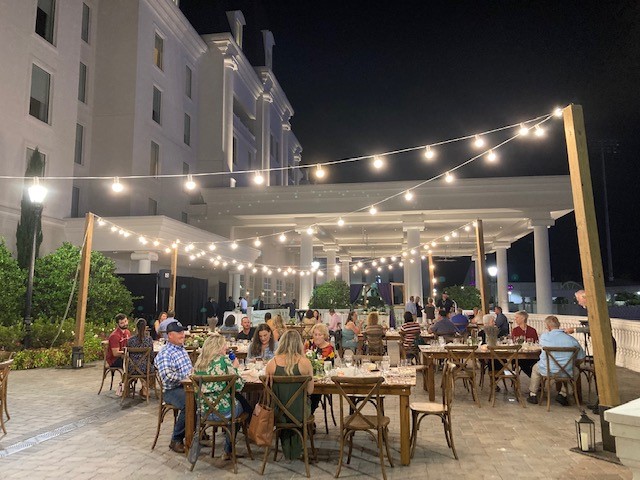 Downtown, Timothy Hollingsworth enjoyed a cocktail hour featuring Albert Bichot wines as he mingled with guests before his dinner at Ocala's favorite French restaurant, La Cuisine. The wine flowed late into the night at Morevino with Elizabeth Falkner and her surprising menu featuring fusions, like Cajun Seafood Strudel. Mark's Prime hosted Lorena Garcia who churned out five courses of decadent, Latin-inspired dishes alongside wines from Silver Oak Cellars. 
After such a beautiful weekend spent together enjoying access to exceptional talent right here in Ocala, we can't wait to do it again next year. This is why we #LOVEFL! Follow the Ocala Food & Wine Festival at WEC event page on Facebook to re-live the fun and stay in the know about next year's event.