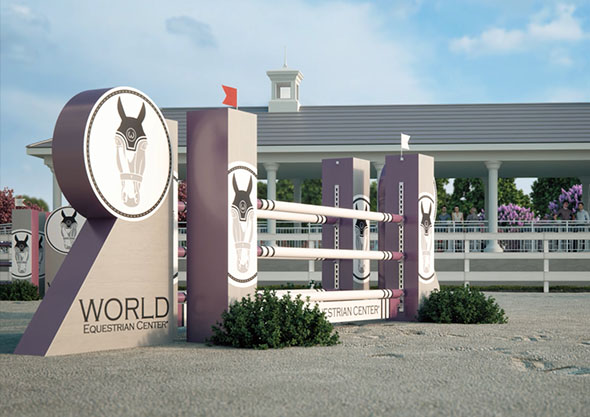 The World Equestrian Center in Ocala, Florida is a state-of-the-art equestrian competition venue offering four climate-controlled indoor arenas and 22 cutting-edge outdoor Ocala horse show arenas featuring a combination of all-weather footing and grass.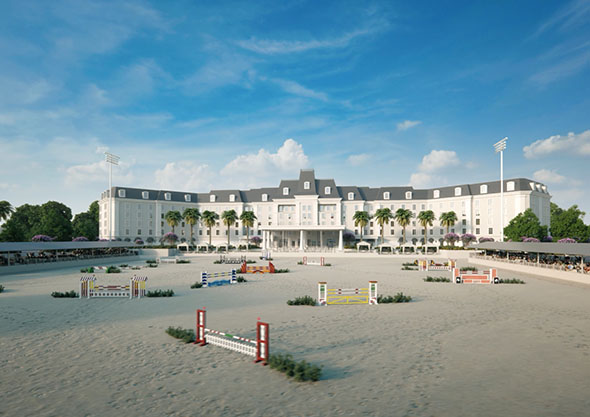 The Grand Arena
The 145,000 square-foot Grand Arena is the centerpiece of the facility. With more than 600,000 square feet of pavers, it serves as a hub for equine events, community events and movie nights.
The World Equestrian Center Arena design accommodates international scale competitions in the grand style of the most well-respected equestrian sports complexes in the world. Amenities include:
Covered grandstand on three sides
Alfresco VIP dining
30′ x 60′ Jumbotrons
State-of-the-art sound system
All-weather footing with built-in irrigation
Climate-controlled
Judging booths
Flag court entrance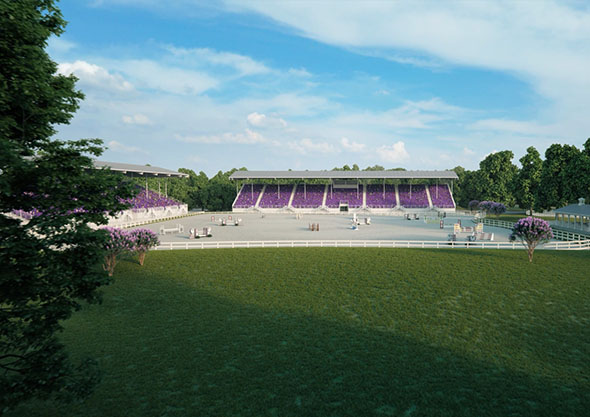 Hunter Land
The hunter competition is slated for the west side of the World Equestrian Center facility. It consists of the large World Equestrian Center Stadium with adjacent hunter and warmup rings.
The World Equestrian Center Stadium is a jewel of the facility, featuring grass footing and a dedicated warmup area with all-weather footing. Covered grandstand seating surrounds the field to provide excellent viewing opportunities for spectators.
Exhibitors can find the beautiful World Equestrian Center Chapel nestled among grand, live oak trees. The chapel sits between the various hunter and warmup rings that comprise Hunter Land.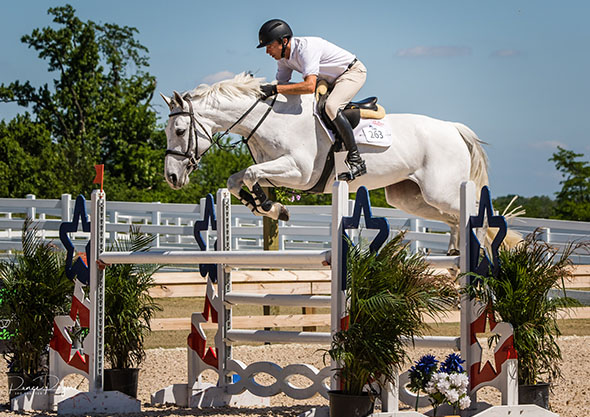 Jumper Village
On the north side of the venue, World Equestrian Center boasts its Jumper Village. This area features two main outdoor Ocala horse show arenas that feature all-weather footing. Covered seating and viewing areas adorn the rings for the comfort and convenience of our spectators.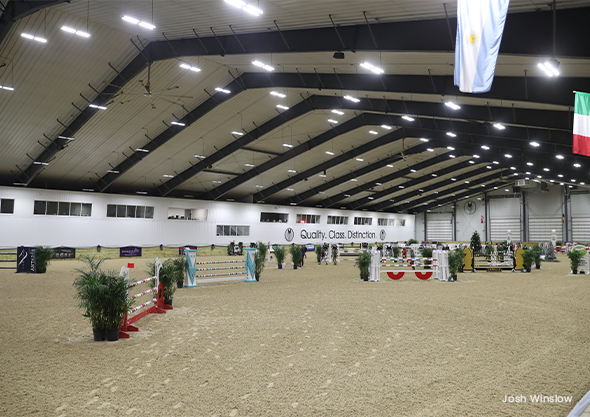 The Indoor
Florida Show Arenas
To guarantee our exhibitors can show no matter the weather, we provide four 262' × 550' climate-controlled indoor Ocala horse show arenas. These arenas surround the open-air stadium on three sides.
The buildings are replicas of the beautiful 'Sanctuary' indoor arena. The Sanctuary is the main jumper competition ring at the World Equestrian Center in Wilmington, Ohio.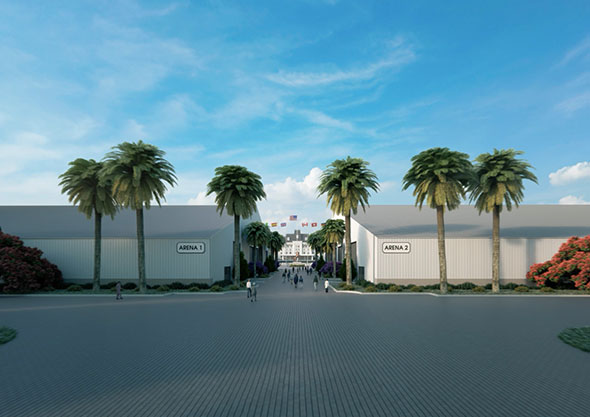 Details Make the Difference
Golf cart paths weave through the facility with associated ample golf cart parking at each of the beautifully landscaped rings. Covered waiting areas for horses and grooms are provided throughout the competition areas. These areas are for the convenience and comfort of exhibitors, their grooms and horses.