World Equestrian Center Vendor Application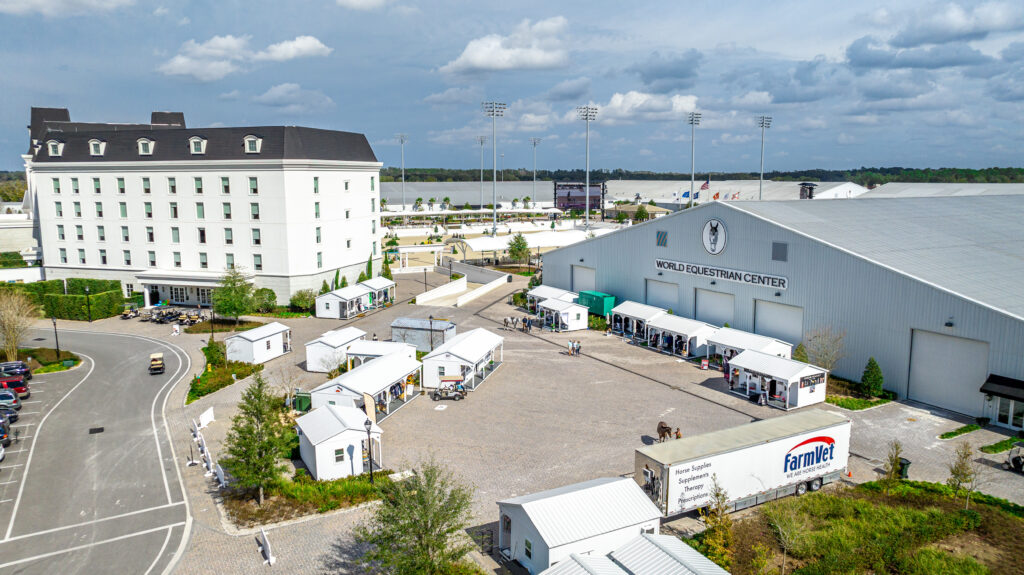 Showcase your products and services for the equestrian demographic at either of our Ocala, Florida, and Wilmington, Ohio, locations. WEC facilities are climate-controlled and connected, so shopping with our vendors is easy and comfortable. Vendors will appreciate our 24-hour security detail and network of cameras on the property that enable them to leave booths safely unattended at night.
Vendors are welcome to come and go as they please because the facility does not have open and closed hours. We can accommodate standard size vendor spaces (10'x10′) or arrangements can be made for custom spaces, such as vendors working out of their own trailers (any size).
If you are seeking a company to assist with deliveries, please consider You Crate®, a proud partner of World Equestrian Center. For more information, visit youcrate.com or call 877.558.2580.
Find additional resources, detail and information on options available at our facilities in the Vendor Kit and fill out the associated Vendor Application below. We look forward to working with you! 
Payment & Billing 
A deposit of $200.00 is required with your application. Applications submitted without deposit payments will not be considered. Upon acceptance of the agreement, your deposit will be applied toward your total vendor fees and is nonrefundable. An invoice will be emailed to you for the remaining balance.
Questions? Contact us today!