World Equestrian Center Vendors Wilmington
Vendor Village is the jewel in the heart of World Equestrian Center – Wilmington. It features an indoor shopping experience with charming storefronts, landscaping and gathering areas that emulate a beautiful town square.
Designed in the epitome of upscale equestrian style, Vendor Village contains everything you need—and more—at a horse show in a quaint village square style setting. Gone are the ubiquitous white vendor tents. In their place are more than a dozen unique storefront facades hosting our Wilmington, Ohio, vendors, connected by paved walkways with sumptuous seating areas outside. Inside, there are exclusive shopping, dining and day spa experiences, all conveniently located in the epicenter of the horse show complex. This means that all of these incredible amenities are within a minute's walk of the horse show action, or within a short walk to the stabling and onsite accommodations.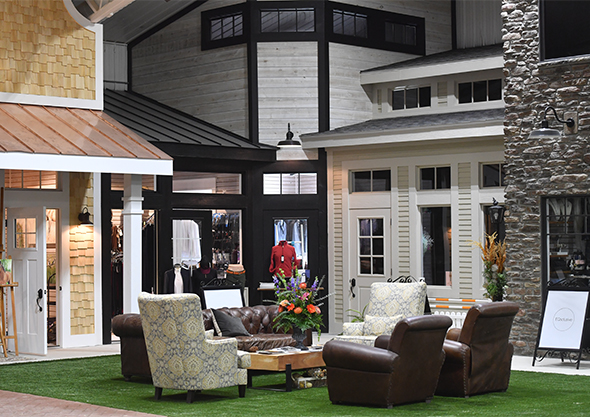 Be a Vendor in Wilmington
If you have a product or service that would interest World Equestrian Center exhibitors and spectators, please consider joining our Wilmington, Ohio, vendors family.
While we welcome vendors to be at World Equestrian Center on a week-to-week basis, many vendors prefer to stay for the entire 19-week winter circuit. There are approximately 20 to 25 vendor spaces at World Equestrian Center, including the Vendor Village, the R+L Walkway and the walkway connector.
The standard vendor space is 10×20. However, arrangements can also be made for custom spaces, such as vendors working out of their trailers or special flooring. We can accommodate trailers of all sizes.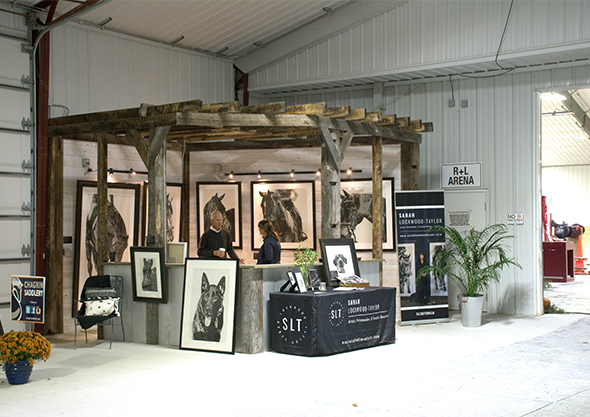 Permanent 'storefront' space in Vendor Village is available in dimensions of 10×10, 10×20, or 10×40 with built-in slat walls for displays. Vendors who lease the spaces at Vendor Village are welcome to customize their stores to reflect their brands. World Equestrian Center provides custom store signage for Vendor Village shops. Vendors may lease fixtures.
Please visit our calendar of events to choose the right dates for your vendor experience at the World Equestrian Center.
We look forward to welcoming you as part of our vendor family at World Equestrian Center!
Contact us or call 937.382.0985 Option 6 to become a vendor today.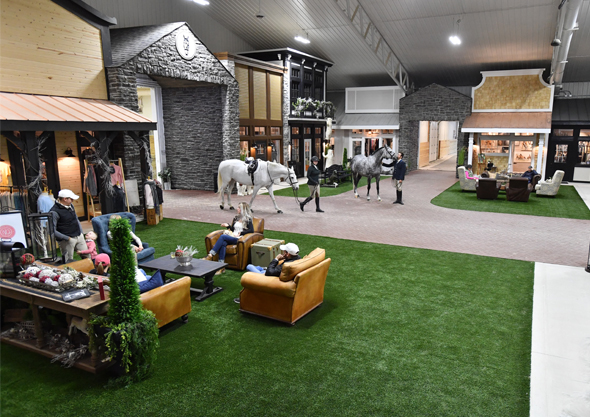 Horse Show Vendor Registration Requirements
Wilmington, Ohio vendors must fill out an application and contract, plus, submit a deposit for each month they are present. The deposit is applied to the total vendor fees for each month.
Along with the application and contract, vendors must provide World Equestrian Center with their sales tax number and certificate of insurance with World Equestrian Center and Columbus Hospitality, LLC.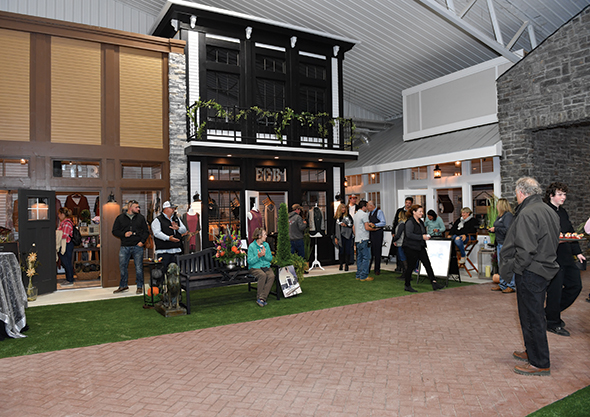 Application Process
After the vendor application process is complete, the vendor receives acceptance notification via email or phone call. Once accepted, the vendor receives an email with a World Equestrian Center – Wilmington vendor map. This email indicates the location of their booth.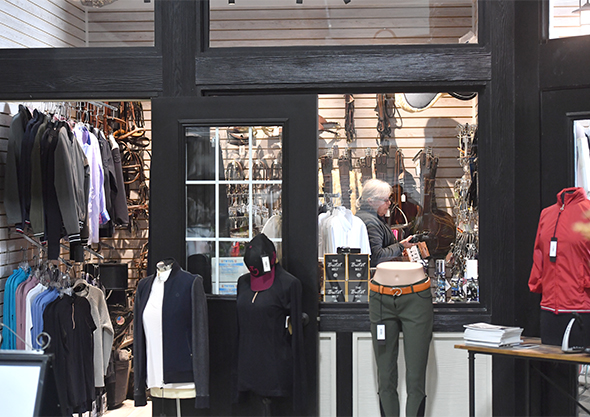 On-Site Set Up
Our vendors typically set up Monday or Tuesday. Special arrangements can be made for vendors who wish to open later in the week as long as it does not disrupt the horse show. Upon arrival at World Equestrian Center – Wilmington, vendors receive their booth and a vendor Welcome Packet which includes the facility map, vendor map, vendor rules, and a calendar.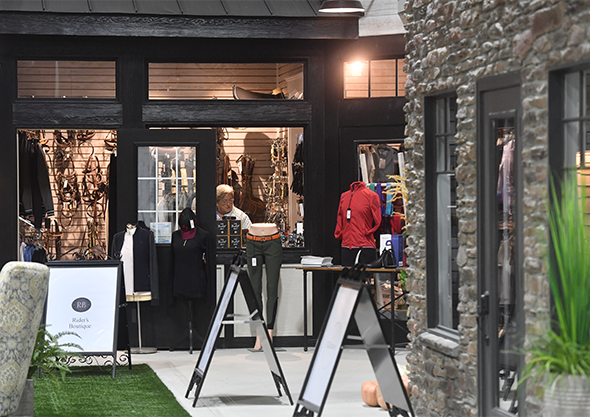 Wilmington Vendor Services
Safety
Vendors will appreciate our 24-hour security detail and the network of cameras throughout the property that keep their merchandise safe.
Marketing Support
We are committed to the success of our World Equestrian Center vendors. Some of the services we offer our Wilmington, Ohio, vendors to boost awareness of their presence at the horse show are:
Daily PSAs
Inclusion in our weekly newsletter, "World Equestrian News"
Arrange and promote trunk shows
Sip & Shop events
Catering
Catering services are available for vendors who wish to supply refreshments or host a Sip & Shop event for shoppers.