At World Equestrian Center – Wilmington, the safety, health and comfort of our exhibitors and their horses is our top priority.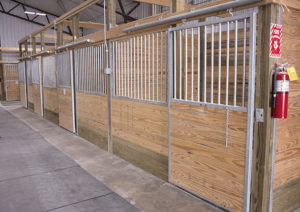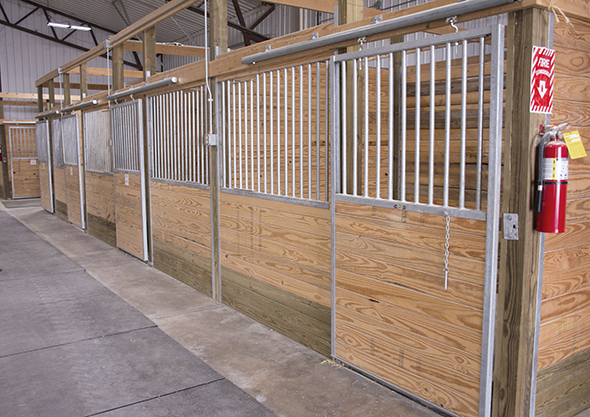 Barns and Stalls
The equestrian stabling facilities Wilmington offers include more than 800 permanent stalls in our climate-controlled barns. The majority of our stalls are 10-by-10-feet, with a selection of 10-by-12-feet stalls also available. Most stabling is connected to our arenas and main facilities by enclosed walkways.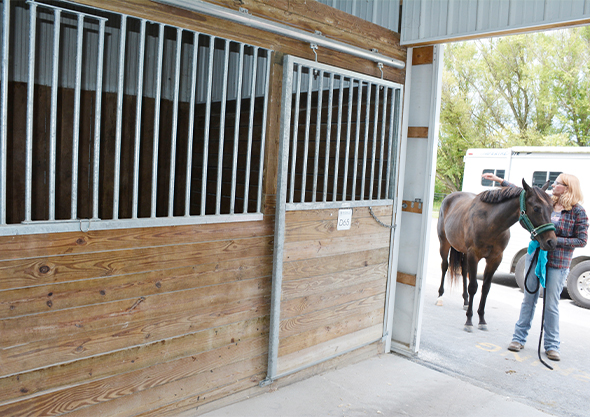 Safety and Security
Barns at World Equestrian Center – Wilmington come equipped with surveillance cameras. Our full-time security team patrols the grounds 24 hours a day during horse shows, in addition to providing a Night Watch service. Our state-of-the-art HVAC system works to control dust and keep fresh air circulating in our stabling areas. Stalls feature concrete floors with rubber mats. Dutch doors on the outside of stalls and garage doors at the end of each aisle keep fresh air flowing throughout the stabling areas.
Each equestrian barn facility possesses fire extinguishers. We strictly enforce no-smoking rules at our facility.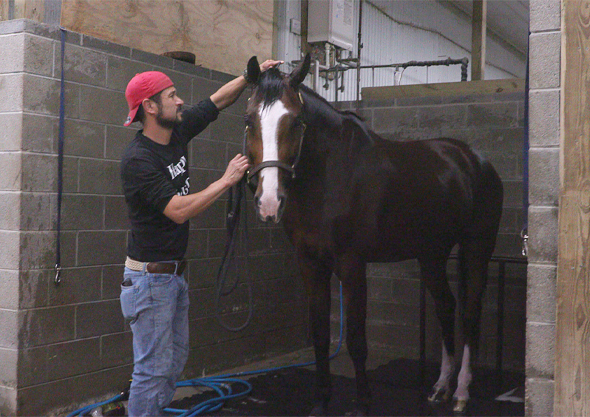 Wash Racks
We offer 15 spacious wash racks throughout the facility for exhibitor use. To ensure the safety of horses and caregivers, each wash rack features several wooden dividers.
For stabling questions and horse show stall reservations, please email stallreservations@wec.net.