Things to do in Ocala, Florida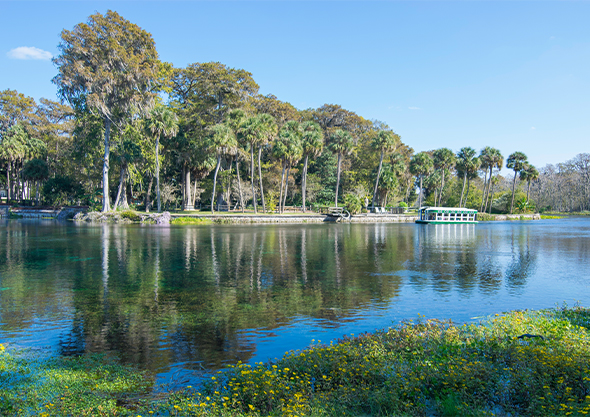 Adjacent to Golden Ocala Golf & Equestrian Club, World Equestrian Center – Ocala is a premier horse show facility where visitors can enjoy other amenities including a luxury hotel, several restaurants and upscale boutiques. While visiting the "Horse Capital of the World" there is always a list of things to do in Ocala, Florida.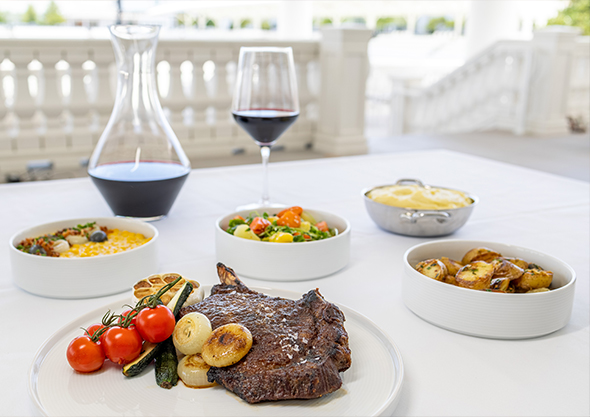 Dining
Experience a bit of quaint charm in downtown Ocala while dining at local favorites Mark's Prime Steakhouse & Seafood, Ivy On the Square, La Cuisine French Restaurant, Brick City Southern Kitchen & Whiskey Bar and Harry's Seafood Bar & Grille. A number of other delicious options include Mesa de Notte, Latinos Y Mas, Ipanema Brazilian SteakHouse, Braised Onion and The Crazy Cucumber. If you decide to dine a little closer to the World Equestrian Center, the Golden Hills Center is home to the Horse & Hounds Restaurant and The Blue Wagyu.
Ocala is also home to Rashad Jones who operates Big Lee's Serious About Barbecue, a popular local food truck. Jones is also host of the new Food Network show "Eat Sleep Barbecue," after competing on "Guy's Big Project," featuring celebrity chef and restaurant owner Guy Fieri. The trick to sampling Big Lee's is to call ahead or get in line early. The truck is only open Friday and Saturdays and serves until sold out. Be sure to add this to your list of things to do in Ocala, Florida.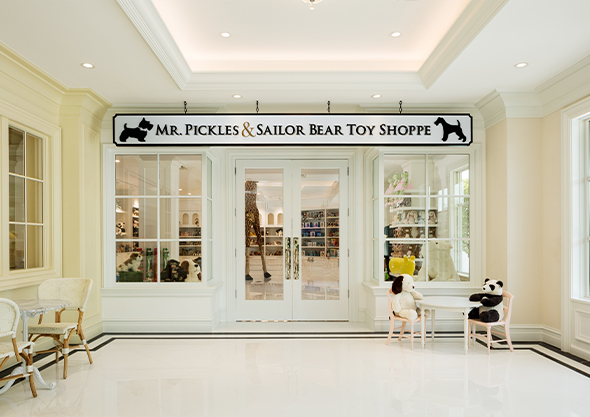 Shopping
The name of Ocala's Paddock Mall pays tribute to the area's rich history in the horse industry. Shoppers will find a number of national retailers at Paddock Mall including Macy's, JC Penney and American Eagle Outfitters. Ocala's downtown sector features many unique boutiques including Agapanthus, Ivy On the Square Boutique, and Shannon Roth Collection – Olivia Co. & Kids. Take time to travel a few blocks of the Downtown Square to peek into family apparel retailers Greiner's of Ocala and Her Kloset at Greiner's.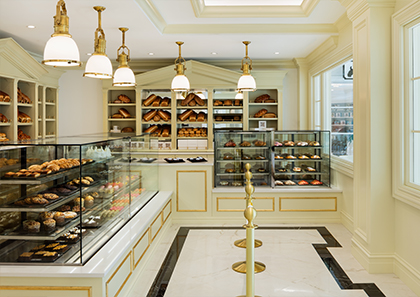 Of all the things to do in Ocala, Florida, it's easy to spot horse-themed gear and décor. The region hosted "Horse Fever," a public art project featuring horses painted by local artists. A second version of the effort known as "Horse Fever II" was staged a few years later followed by the March 2021 Horse Fever Rides Again.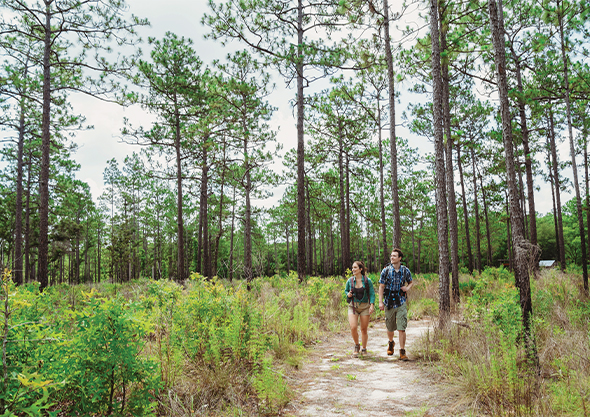 Activities and Attractions
In fact, visitors can find miniature figurines and other merchandise from Horse Fever at Brick City Center for the Arts. The "Brick" as it's affectionately known, features the art of local artists. If you are looking for things to do in Ocala, Florida, discover the Brick and the local art scene.
A must-visit for art lovers is the Appleton Museum of Art operated by the College of Central Florida. The museum is considered a preeminent institution in the southeast U.S. The Appleton, which opened to the public in 1987, was a gift to the Ocala community from Arthur I. Appleton who operated Bridlewood Farm where he bred and trained thoroughbred horses.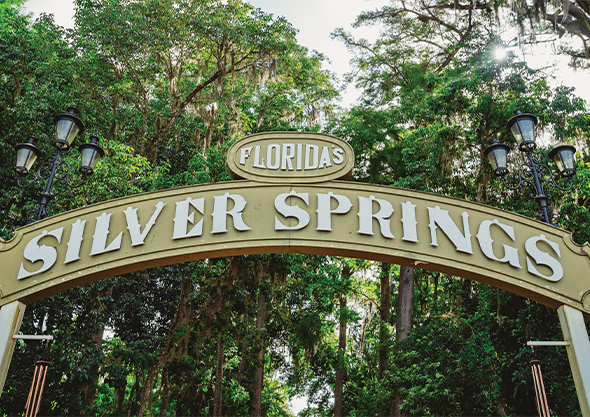 Ocala has a wealth of other notable attractions including Silver Springs State Park, known for the famous glass-bottom boat tours over crystal clear waterways.
The natural, jungle climate at Silver Springs has served as the filming location for many of the Tarzan movies, as well as other notable Hollywood flicks, including The Creature from the Black Lagoon and the Sea Hunt films.
Those seeking adventure will find it at The Canyons Zip Line and Adventure Park, located just 15 minutes away from World Equestrian Center. Featuring the highest, fastest and longest zip line tours in the state and stunning scenic views, Canyons is your one-stop-shop for thrilling outdoor recreation and family fun. Reserve a time to explore the unique area by horseback, kayak, or zip line at 352.351.9477.
History buffs will be drawn to the Fort King National Historic Landmark which was the site used by the Army during the Seminole War. In 2004, the site was designated as a national historic landmark. The site includes a replica of the original fort from the 1830's, an interpretive walking trail and a visitor's center.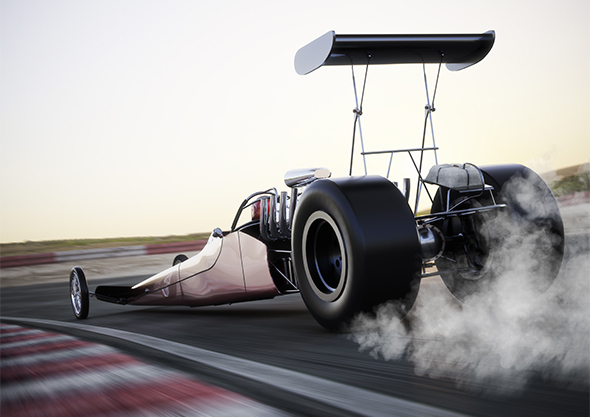 More Things to do in Ocala, Florida
Don't pass up the chance to get close-up to a collection of fast rides at the Don Garlits Museum of Drag Racing. Garlits, known as "Big Daddy," holds 17 world championship titles during more than 40 years of racing. He has won the NHRA National event an impressive eight times in his career.
Golf enthusiasts can take a break from the show ring and tee off on the 18-hole championship course at Ocala National Golf Club at Golden Hills which is just a short drive away. As you can see, there is plenty to keep you busy during a show.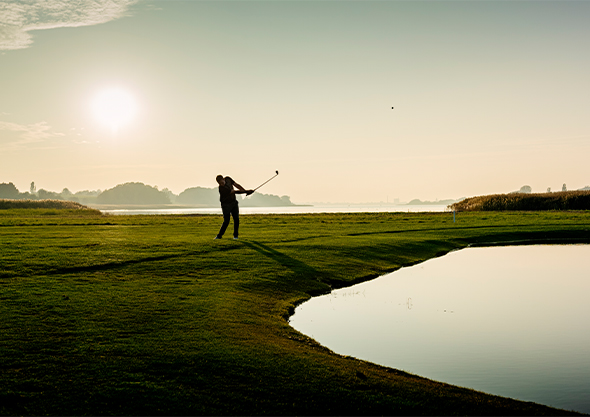 The Ocala National Golf Club at Golden Hills is a short drive away so visitors can get a game in and still be close to the action at World Equestrian Center. As you can see, there is plenty to keep you busy during a show.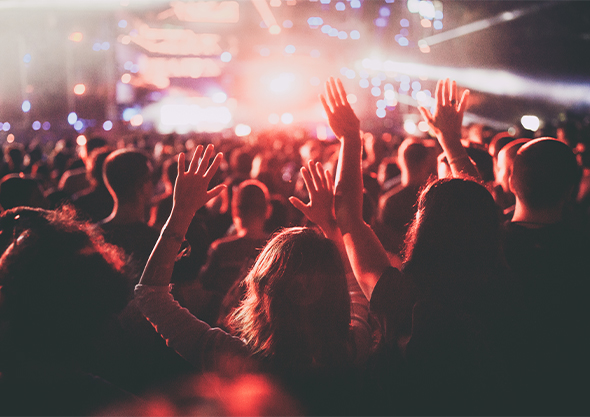 Entertainment
Take in dinner and a movie while visiting downtown Ocala. The historic Marion Theatre, showing first-run films, is within close walking distance to many of the restaurants in the downtown area. Also, catch the latest movies at Regal Hollywood Stadium 16 & IMAX.
When making your arrangements to visit the area, check out the schedule for the Ocala Civic Theatre to take in a live-stage production. The community theatre, located in the Appleton Cultural Center, features approximately 12 local productions each year.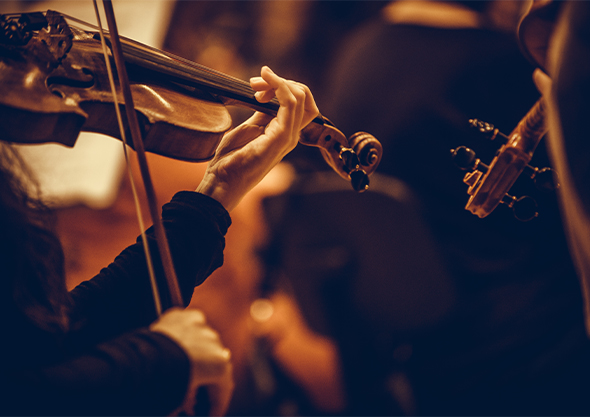 The Reilly Arts Center showcases a variety of live entertainment including a comedy show, a symphony concert, or a national dance tour. Tickets are definitely in high demand to attend an event at this versatile venue.
In addition, other entertainment options include laughing the night away at Bonkerz Comedy Club. The venue showcases a full lineup of comics from around the country. Bonkerz is located at the Ocala Breeders Sales and Racebook.
And don't forget that Ocala is located north of Disney, Universal Studios and SeaWorld theme parks, to name a few. We're sure you will find lots of things to do in Ocala, Florida and the surrounding area.