Shop at World Equestrian Center – Ocala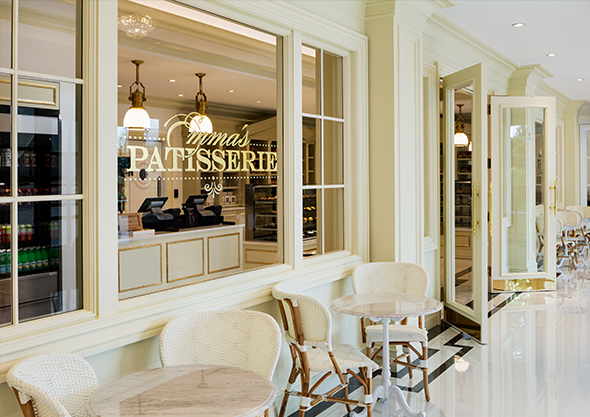 The World Equestrian Center – Ocala offers world-class equestrian living with access to prestigious designers, fashion, beauty, décor and cuisine. Our luxury retail is an extension of The Equestrian Hotel's elegance and splendor. This collection, spanning 13,000 square feet, provides an unparalleled shopping and dining experience— all in one convenient location.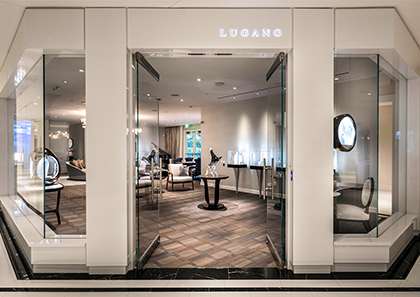 Lugano Diamonds
World Equestrian Center – Ocala Founding Partner, Lugano Diamonds, brings some of the rarest and most precious gems to life through exquisite, one-of-a-kind wearable works of art. Lugano Diamonds' commitment to elegance and their passionate support of the equestrian community is a welcome addition to the facility.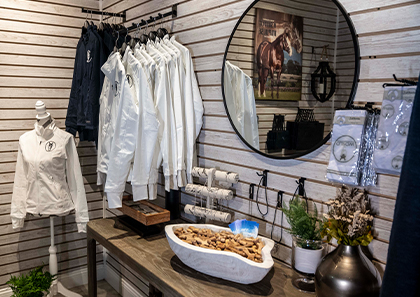 A Sudden Impulse
A Sudden Impulse is the place to go for all World Equestrian Center branded merchandise. The boutique features a collection of fine jewelry, beautiful apparel and luxurious gifts. A Sudden Impulse is also the exclusive shop for custom embroidery, engraving and printing available at all World Equestrian Center events.
Whether shopping for yourself, a fellow equestrian or a friend, you're sure to find something unique at A Sudden Impulse.
Shop Now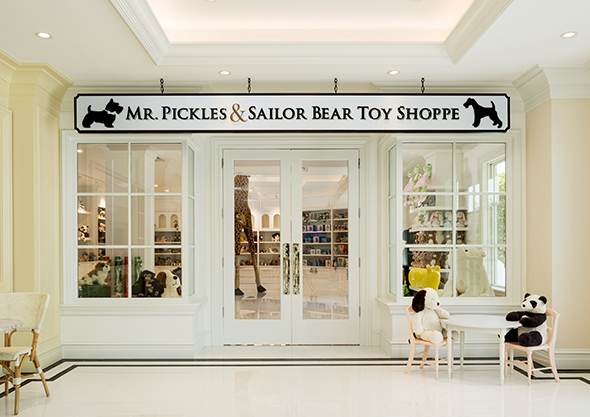 Mr. Pickles & Sailor Bear Toy Shoppe
Mr. Pickles & Sailor Bear Toy Shoppe represents another luxury retail establishment. Named after two adorable dogs, customers can find the shelves stocked with equally adorable teddy bears and Breyer Horses. Check inside to see the vast collection of private-labeled toys and other accessories.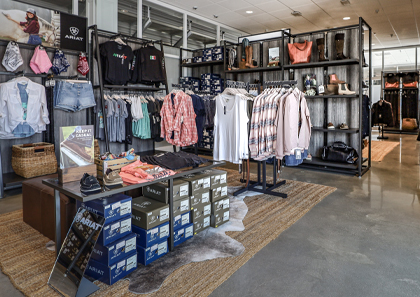 Ariat International
Founded as "The New Breed of Boot" Ariat International was the first to integrate athletic footwear technology into boots for equestrian athletes. Located within Arena 1, Ariat offers a carefully curated assortment of footwear, apparel, denim and accessories. This diverse collection showcases prestigious and award-winning performance products for women and men.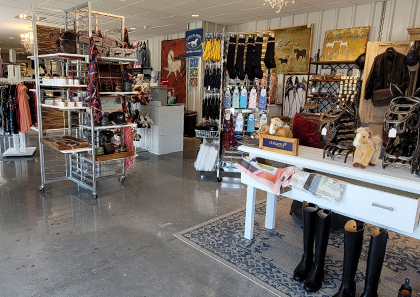 I love My Horse Equestrian Boutique
From the barn to the LQ to the house both rider and horse will approve of these hand-picked, gorgeous essentials. All products are created or selected with passion, adventure and a little humor in mind! We proudly to support our growing equine community, whether you're an experienced rider, or preparing for the first lesson. Located within Arena 3, the extensive collection at I Love My Horse Equestrian Boutique, showcases gear, protective equipment, show attire and casual apparel.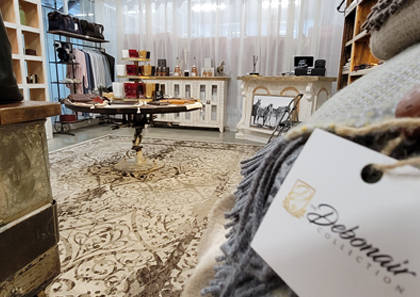 The Debonair Collection
The Debonair Collection is a veteran owned luxury boutique and home accessories store located within Arena 2. Austin the owner aims to provide a quality shopping experience by sourcing authentic goods from all over the world where he has traveled. You will be able to browse products from leather goods, home scents & candles, custom furniture, hand forged knives, feather bow ties & pocket squares, throw blankets, robes and so much more.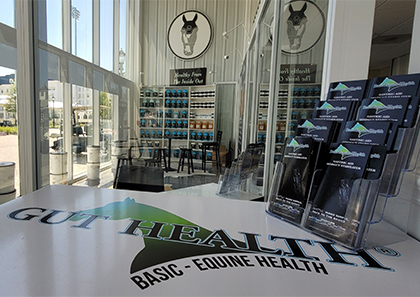 Basic Equine Health
Tom Hall developed the Gut Health formulas from his experience in the Racing, Showing, Judging, Training, and general horse keeping profession. He saw common problems that should be preventable and started diving into finding a natural solution. Since founding company in 2014 Tom has developed products that successfully treat the stomach and gut issues that have effected countless equines from back yard pets to Triple Crown qualifiers.
His lifetime love for horses has brought him here and his interest in improving equine health drives him yet.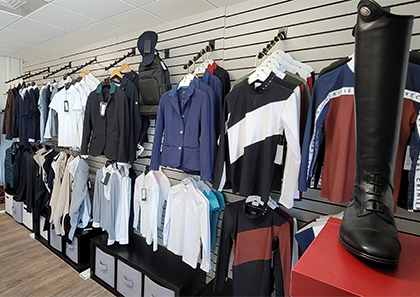 Parlanti Boots
Parlanti International specializes in fine Italian riding wear and fashion. We hold the exclusive distributorship rights to wholesale and retail all Parlanti products worldwide. We maintain the illustrious reputation that Parlanti has achieved through creating amazing products that have been Worn non-equestrian celebrities such as Madonna and Meryl Streep to the top 10 riders in the world. Parlanti has been affiliated With Ralph Lauren and Brooks Brothers, as well as being named "The Best Riding Boot in the World" by Gucci's Creative Director in Allure Magazine. Parlanti products have been envied by many competing brands for decades, and none of them have been able to match the quality, innovation, and streamline fits that parlanti continues to spread throughout the market. There have been many instances of brands attempting to copy Parlanti innovations, but they cannot be duplicated. At Parlanti International, our goal is to this amazing brand easily accessible to everyone in the USA and Canada, while maintaining the highest standards that have made parlanti the "go-to" brand for so many years. "If you have passion for what you do, you'll regret a day in life."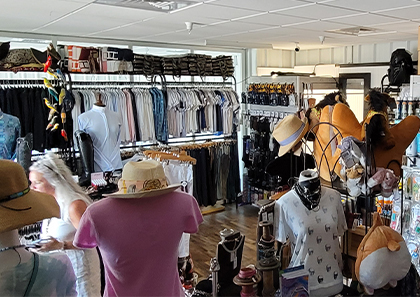 Exceptional Equestrian
Exceptional Equestrian is an equestrian lifestyle mobile boutique that travel across the country and horse shows. Specializing in absolutely nothing that you need, just everything that you want! We strive to find the best attire for street to stable wear. All premium top name brands. Specializing in the best brands of equestrian apparel, equipment and accessories. Exclusive premium brands.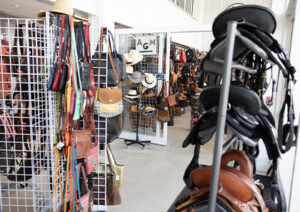 AGM Leather
AGM Leather makes quality accessible. Handcrafted Columbian leather products by AGM provide long-lasting sophistication. Every detail has been thoughtfully designed to achieve the perfect balance between simplicity and elegance. We make quality accessible.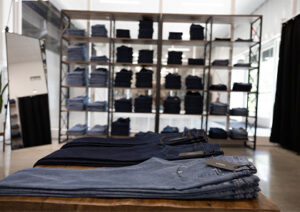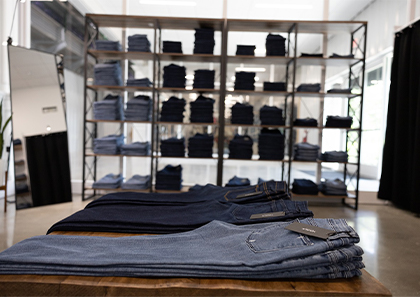 HAALA Denim
The premium collection of HAALA Denim includes fashion and performance apparel created with the perfect fit as a top priority. Unique performance stretch blend is spotlight for the brand. Our production from Los Angeles, utilizes industry leading sewing professionals, pattern makers, wash facilities and finishing teams. Known for classic style, symmetry and modern branding which combine maximum quality set HAALA Denim apart.
Vendors at World Equestrian Center – Ocala
Our Ocala vendors also offer ‌a‌ ‌collection‌ ‌of‌ ‌carefully‌ ‌curated‌ ‌items to purchase. Selections include ‌equestrian‌ ‌equipment,‌ ‌horse‌ ‌care‌ ‌products,‌ ‌saddles‌ ‌and‌ ‌tack,‌ ‌horse‌ ‌clothing‌ ‌and‌ ‌boots,‌ ‌supplements‌ ‌and‌ ‌treats,‌ ‌clothing‌ ‌for‌ ‌in‌ ‌and‌ ‌out‌ ‌of‌ ‌the‌ ‌show‌ ‌ring,‌ accessories,‌ ‌tack‌ ‌trunks,‌ ‌jumps,‌ ‌specialty‌ ‌foods‌ ‌and‌ ‌equestrian-inspired‌ ‌home‌ ‌goods.
Learn More About Vendors