Shop at World Equestrian Center – Ocala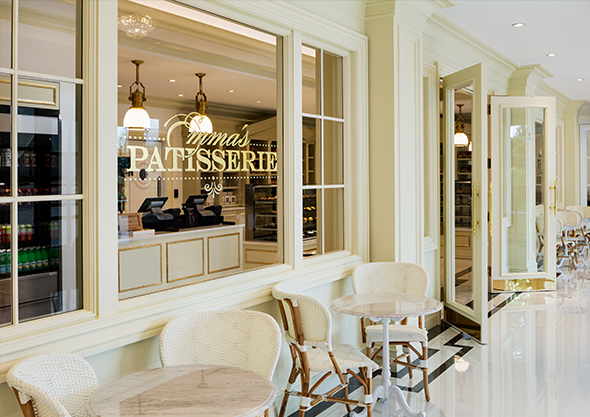 The World Equestrian Center – Ocala offers world-class equestrian living with access to prestigious designers, fashion, beauty, décor and cuisine. Our luxury retail is an extension of The Equestrian Hotel's elegance and splendor. This collection, spanning 13,000 square feet, provides an unparalleled shopping and dining experience— all in one convenient location.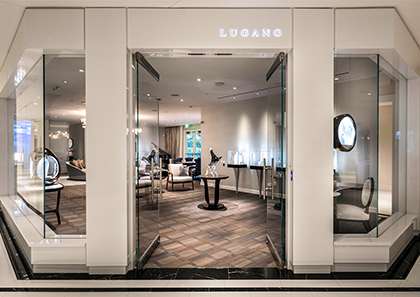 Lugano Diamonds
World Equestrian Center – Ocala Founding Partner, Lugano Diamonds, brings some of the rarest and most precious gems to life through exquisite, one-of-a-kind wearable works of art. Lugano Diamonds' commitment to elegance and their passionate support of the equestrian community is a welcome addition to the facility.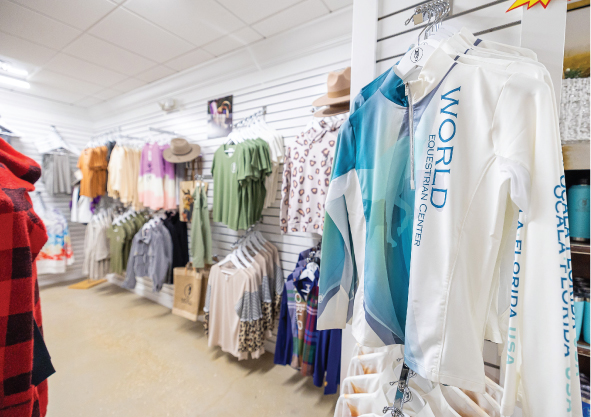 A Sudden Impulse
A Sudden Impulse, located in Arena 4, is the place to go for all World Equestrian Center branded merchandise. The boutique features a collection of fine jewelry, beautiful apparel and luxurious gifts. A Sudden Impulse is also the exclusive shop for custom embroidery, engraving and printing available at all World Equestrian Center events.
Whether shopping for yourself, a fellow equestrian or a friend, you're sure to find something unique at A Sudden Impulse.
LOCATION: Ocala Arena 4
Shop Now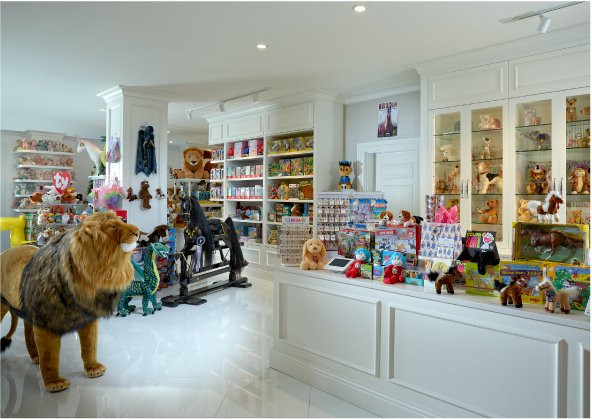 Mr. Pickles & Sailor Bear Toy Shoppe
Mr. Pickles & Sailor Bear Toy Shoppe represents another luxury retail establishment. Named after two adorable dogs, customers can find the shelves stocked with equally adorable teddy bears and Breyer Horses. Check inside to see the vast collection of private-labeled toys and other accessories.
Hours of Operation:
Sun, 10am-6pm | Mon, 10am-7pm | Tues – Thurs, 10am-7pm | Fri & Sat, 10am-8pm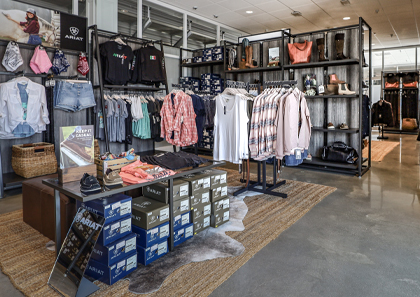 Ariat International
Founded as "The New Breed of Boot," Ariat International was the first to integrate athletic footwear technology into boots for equestrian athletes. Located within Arena 1, Ariat offers a carefully curated assortment of footwear, apparel, denim and accessories. This diverse collection showcases prestigious and award-winning performance products for women and men.
LOCATION: CaptiveOne Advisors – Ocala Indoor Arena 1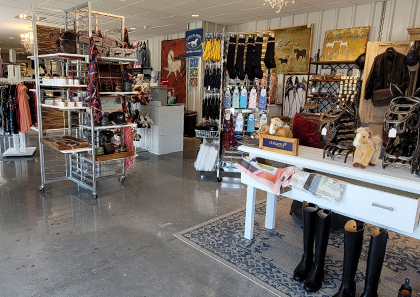 I love My Horse Equestrian Boutique
From the barn, to the LQ, to the house, both rider and horse will approve of these hand-picked, gorgeous essentials. All products are created or selected with passion, adventure and a little humor in mind! We are proud to support our growing equine community, whether you're an experienced rider, or preparing for the first lesson. Located within Arena 3, the extensive collection at I Love My Horse Equestrian Boutique showcases gear, protective equipment, show attire and casual apparel.
LOCATION: Ocala Arena 3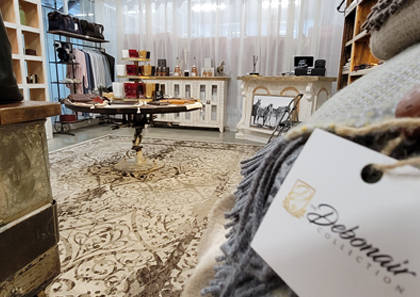 The Debonair Collection
Located in Arena 2, this luxury boutique and home accessories store offers specially sourced, authentic merchandise from all over the world. Visitors are sure to be impressed by the selection of leather goods, apparel and custom furniture.
LOCATION:  The Equestrian Hotel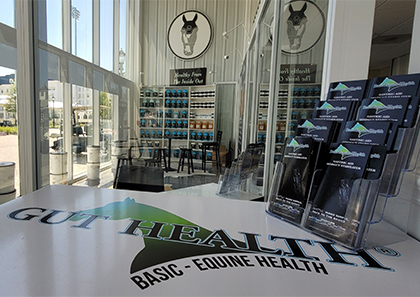 Basic Equine Health
Since founding the company in 2014, Tom Hall has developed products that successfully treat stomach and gut issues affecting equines, from backyard pets to Triple Crown qualifiers. His lifetime love for horses has brought him to World Equestrian Center, continuing his mission to improve equine health.
LOCATION: Ocala Arena 3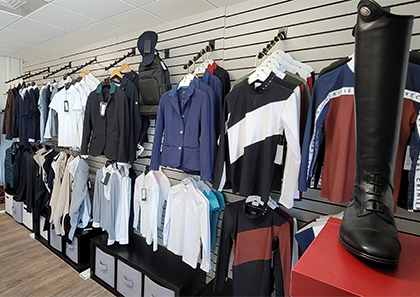 Parlanti Boots
Parlanti International specializes in luxury riding wear and fashion apparel. Envied by competing brands for decades, none have been able to match the quality, innovation and seamless fit which maintain their illustrious reputation.
LOCATION: Ocala Arena 3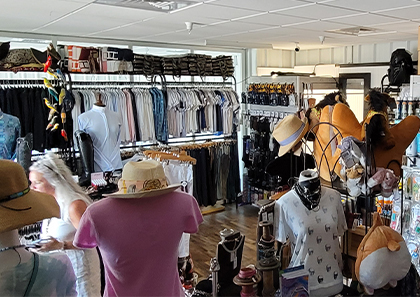 Exceptional Equestrian
This lifestyle boutique specializes in absolutely nothing you need, just everything you want. Offering apparel, equipment and accessories from the premium brands of equestrian sport, find all manner of items throughout this eclectic store.
LOCATION: Ocala Arena 3 & 4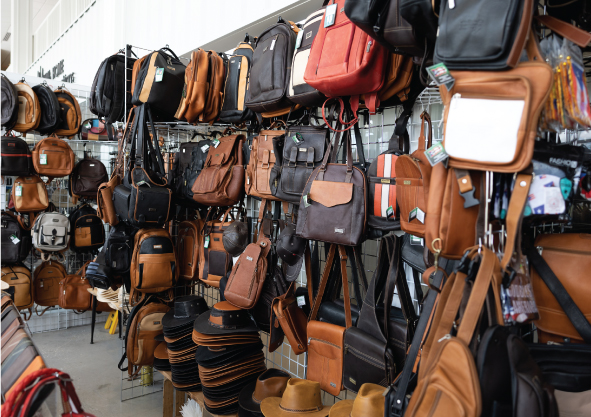 AGM Leather
AGM Leather makes quality accessible. Handcrafted Columbian leather products by AGM provide long-lasting sophistication. Every detail has been thoughtfully designed to achieve the perfect balance between simplicity and elegance.
LOCATION: Ocala Arena 4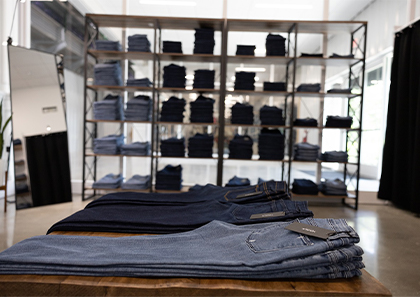 HAALA Denim
The premium collection of HAALA Denim includes fashion and performance apparel created with the perfect fit as a top priority. Unique performance-stretch blend is a spotlight for the brand. Our Los Angeles production utilizes industry-leading sewing professionals, pattern makers, wash facilities and finishing teams. Known for classic style, symmetry and modern branding, superb quality sets HAALA Denim apart.
LOCATION: Ocala Arena 2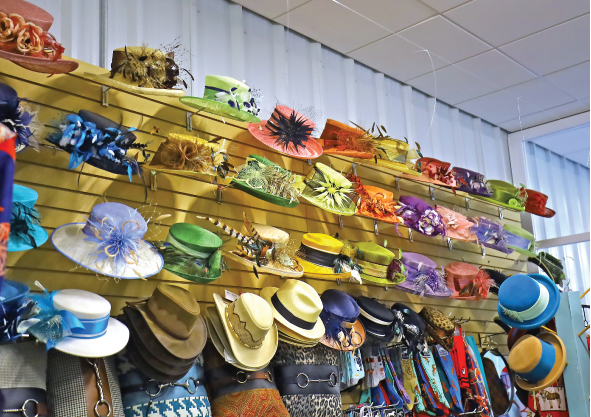 Hats Off Boutique
Specializing in exquisitely designed hats and hand-sewn garments, such as capes, ponchos, scarves and embellished jackets, everyone shines at Hats Off Boutique! This specially curated boutique offers a stunning selection of sterling silver designs from the Jane Heart collection, pearls from The Jeweled Pony and other beautiful, hand-selected pieces.
LOCATION: Ocala Arena 2

Arista Equestrian
Set the standard for exceptional design and quality riding apparel. They carry a broad selection of fashion-forward, women's riding apparel that's functional and sophisticated. All Arista products are made for comfort, performance, and style and they remain a top choice for equestrians both in and out of the saddle. Shop Arista Equestrian to get that well-turned-out look.
LOCATION: CaptiveOne Advisors Arena 1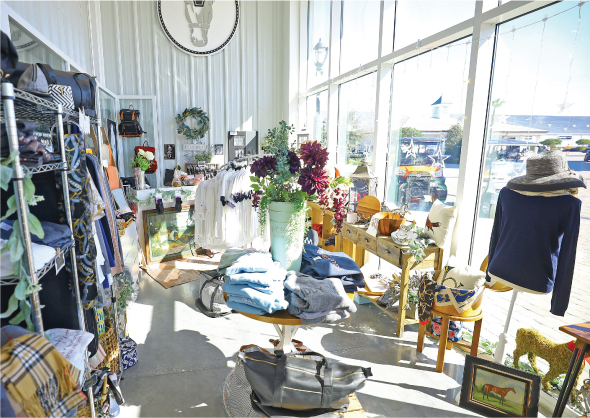 Everleigh Collection
Everleigh Collection is a specially curated equestrian apparel and accessories brand that carries a broad range of items from basics to one-of-a-kind pieces. Their inventory includes riding apparel, home goods, outerwear, belts, bags and other equine-themed accessories. Each item in the Everleigh Collection was created specifically for the horse enthusiast and equestrian lifestyle.
LOCATION: Ocala Arena 3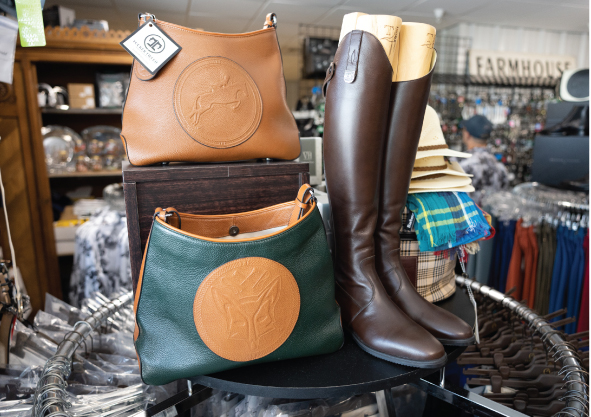 The Farm House
The Farm House concept was born from a need for quality tack and equipment. Today, they offer an extensive inventory of equestrian attire, boots and helmets, new and used saddles, gifts, supplies and more. They're focused on providing high-quality products at affordable prices, from hand-picked fabrics and liners for show coats to state-of-the-art upgrades and tack and equipment. The Farm House has whatever riders and their horses need.
LOCATION: Ocala Arena 2 and Arena 3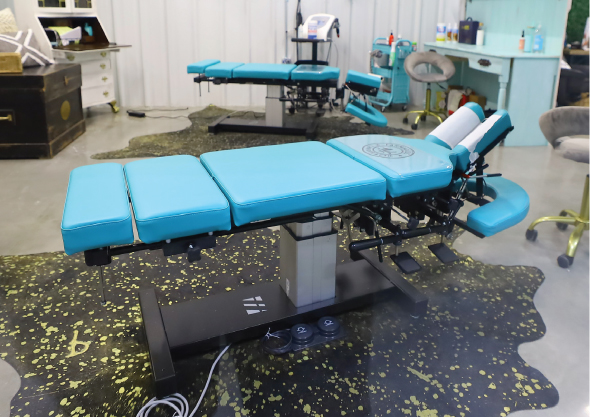 Farmhouse Chiropractic Ocala
Farmhouse Chiropractic Ocala optimizes athletic performance as a team by addressing performance animals and their people from multiple angles to get better results. Their mission is to improve performance through proper spinal alignment and muscle function. Dr. Jilly, Dr. Mac and Ashlee work to tailor each client's treatment plan to reach their unique goals and yield results.
LOCATION: Ocala Arena 2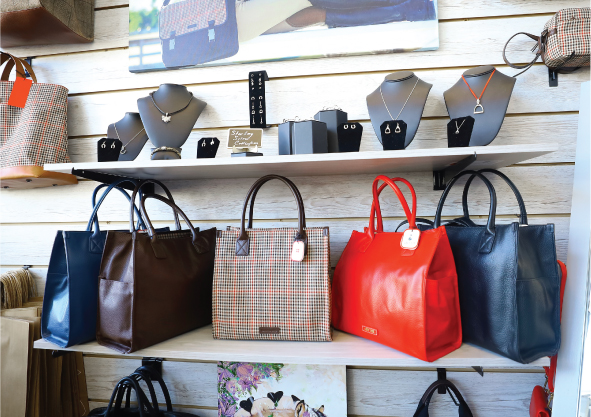 Grey Fox Designs
A family-owned business with a long history selling premium luggage and accessories to enhance the day-to-day. They carry styles that are fashionably functional and perfect for the barn or in town. Grey Fox Designs' strong commitment to quality and craftsmanship is seen in every stitch and seam of their bags and accessories.
LOCATION: Ocala Arena 4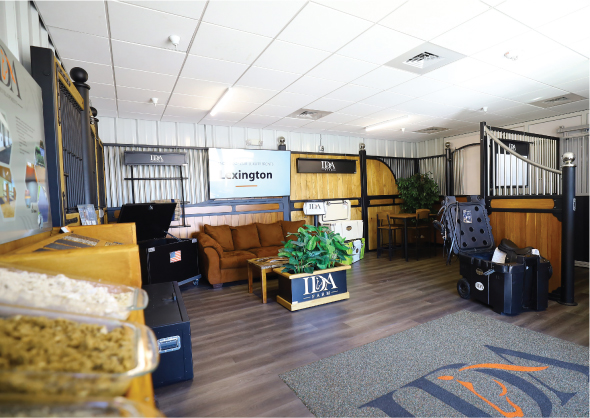 IDA Development
Florida's premier equestrian builder, specializing in luxury homes, equestrian estates and riding arenas. As the only distributor of Equitan rubber flooring in America, they offer clients exclusive options for the ideal barn or arena footing. With over 30 years of experience, IDA Development can make all your custom-building dreams come true.
LOCATION: Ocala Arena 3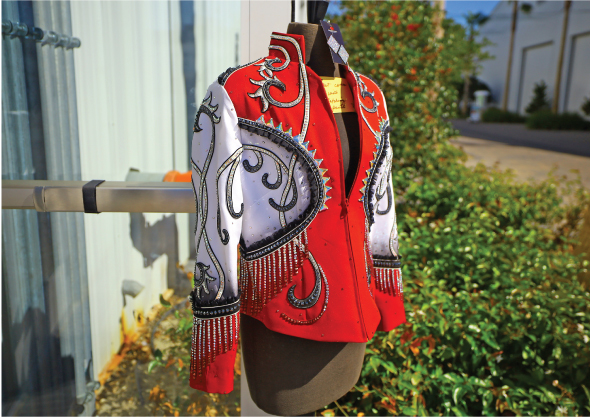 Kelsey's
Kelsey's is the equestrian headquarters for glittering gifts and the home of all things captivating. Great for the show ring or a night out, Kelsey's has apparel items available for customization, with over 100 crystal colors. They boast a colorful collection of hand-set crystal earrings to match any outfit, iconic Berry Fit Company show jackets, purses, loose crystals and other glam accessories to match any look.
LOCATION: Ocala Arena 2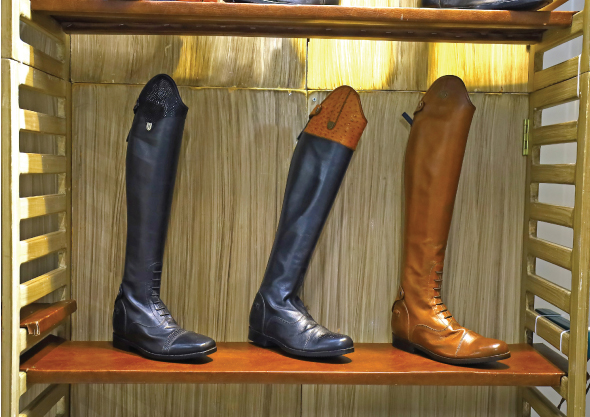 La Mundial Boots
LM Boots manufacture custom-fit boots for professional riders and equestrian sportsmen who take their job seriously when selecting their working tool. They handcraft the highest quality English, Western and Spanish custom riding boots at the best price. Serving more than 1 million customers, LM Boots are proud to offer a wide selection of made-to-order, quality, hand-crafted footwear.
LOCATION: Ocala Arena 2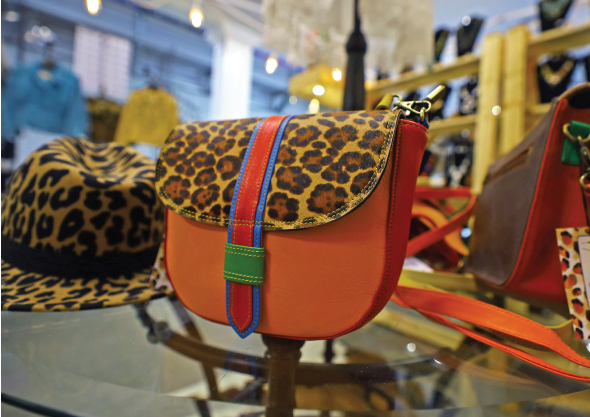 Rough Cut Boutique
Rough Cut Boutique sells lifestyle items for the equestrian enthusiast. They feature a large collection of jewelry, women's apparel, handbags, home goods and other trendy, equestrian-themed novelties. Browse their unique inventory to find gifts for the horse lover in your life.
LOCATION: Ocala Arena 2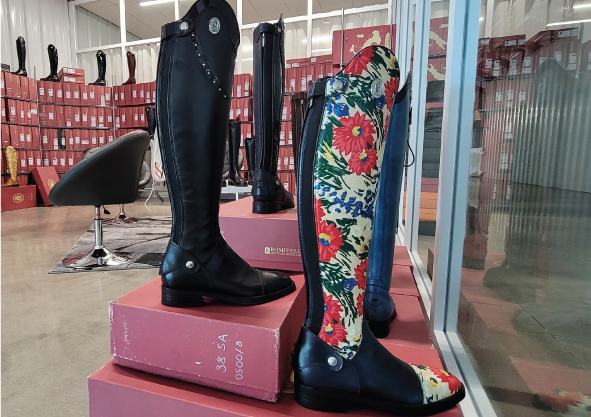 Stellina LLC
Stellina LLC is the official American importer for Romitelli Riding Boots. The well-stocked store carries over 600 pairs of riding boots for equestrians. Stellina LLC offers a wide selection of leather boot styles with something available for many different disciplines and tastes. Their knowledgeable staff is ready to assist in finding the perfect pair of boots from their current inventory or to help you create the custom boots of your dreams.
LOCATION: Ocala Arena 2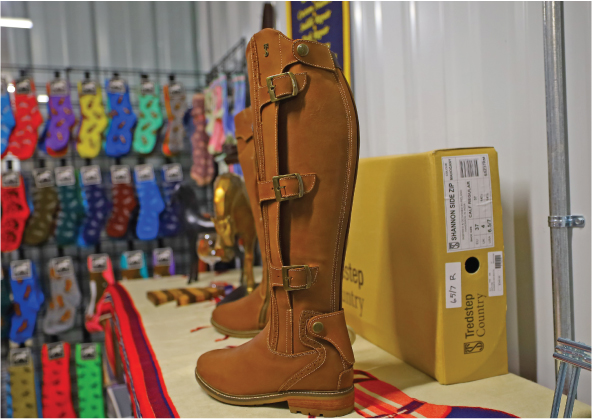 Shoe Shack
Shoe Shack is a division of Tack Shack of Ocala that features popular shoe brands, including Dansko, Skechers, Bogs, Twisted X and many equestrian lifestyle boots. Other products include Simply Southern apparel, equestrian lounge wear, T-shirts and ball caps in styles everyone will love and be proud to wear. Stop in today to try on something new.
LOCATION: CaptiveOne Advisors Arena 1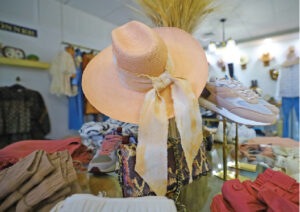 Odette
Odette is a boho-chic boutique that offers a uniquely curated selection of high-end women's apparel. Their product line emphasizes unique-equestrian boutique clothing, accessories and footwear, as well as a diverse collection of charming equestrian lifestyle home goods and furnishings. Fashion is at the forefront at Odette—especially when horses are involved.
LOCATION: Ocala Arena 4
Vendors at World Equestrian Center – Ocala
Our Ocala vendors also offer ‌a‌ ‌collection‌ ‌of‌ ‌carefully‌ ‌curated‌ ‌items to purchase. Selections include ‌equestrian‌ ‌equipment,‌ ‌horse‌ ‌care‌ ‌products,‌ ‌saddles‌ ‌and‌ ‌tack,‌ ‌horse‌ ‌clothing‌ ‌and‌ ‌boots,‌ ‌supplements‌ ‌and‌ ‌treats,‌ ‌clothing‌ ‌for‌ ‌in‌ ‌and‌ ‌out‌ ‌of‌ ‌the‌ ‌show‌ ‌ring,‌ accessories,‌ ‌tack‌ ‌trunks,‌ ‌jumps,‌ ‌specialty‌ ‌foods‌ ‌and‌ ‌equestrian-inspired‌ ‌home‌ ‌goods.
Learn More About Vendors