Shop at World Equestrian Center – Ocala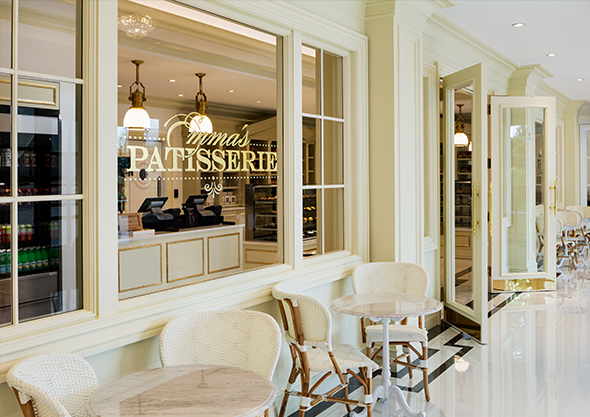 The World Equestrian Center – Ocala offers world-class equestrian living with access to prestigious designers, fashion, beauty, décor and cuisine. Our luxury retail is an extension of The Equestrian Hotel's elegance and splendor. This collection, spanning 13,000 square feet, provides an unparalleled shopping and dining experience— all in one convenient location.
Lugano Diamonds
World Equestrian Center – Ocala Founding Partner, Lugano Diamonds, brings some of the rarest and most precious gems to life through exquisite, one-of-a-kind wearable works of art. Lugano Diamonds' commitment to elegance and their passionate support of the equestrian community is a welcome addition to the facility.
Sudden Impulse
A Sudden Impulse is the place to go for all World Equestrian Center branded merchandise. The boutique features a collection of fine jewelry, beautiful apparel and luxurious gifts. A Sudden Impulse is also the exclusive shop for custom embroidery, engraving and printing available at all World Equestrian Center events.
Whether shopping for yourself, a fellow equestrian or a friend, you're sure to find something unique at A Sudden Impulse.
Website coming soon!
Mr. Pickles & Sailor Bear Toy Shoppe
Mr. Pickles & Sailor Bear Toy Shoppe represents another luxury retail establishment. Named after two adorable dogs, customers can find the shelves stocked with equally adorable teddy bears and Breyer Horses. Check inside to see the vast collection of private-labeled toys and other accessories.
Vendors at World Equestrian Center – Ocala
Our Ocala vendors also offer ‌a‌ ‌collection‌ ‌of‌ ‌carefully‌ ‌curated‌ ‌items to purchase. Selections include ‌equestrian‌ ‌equipment,‌ ‌horse‌ ‌care‌ ‌products,‌ ‌saddles‌ ‌and‌ ‌tack,‌ ‌horse‌ ‌clothing‌ ‌and‌ ‌boots,‌ ‌supplements‌ ‌and‌ ‌treats,‌ ‌clothing‌ ‌for‌ ‌in‌ ‌and‌ ‌out‌ ‌of‌ ‌the‌ ‌show‌ ‌ring,‌ accessories,‌ ‌tack‌ ‌trunks,‌ ‌jumps,‌ ‌specialty‌ ‌foods‌ ‌and‌ ‌equestrian-inspired‌ ‌home‌ ‌goods.
Learn More About Vendors