JOIN THE WEC TEAM AS A VOLUNTEER!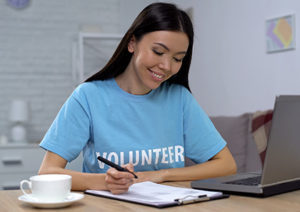 GENERAL INFORMATION
The World Equestrian Center – Ocala will have events all through the year.  Events will utilize both the indoor and outdoor facilities.
VOLUNTEER DESCRIPTIONS
We have the following opportunities for volunteer roles.
WELCOME COMMITTEE AND TRANSPORTATION
These positions are an integral part of our volunteer team and are often the first face our exhibitors, sponsors, vendors and officials see upon arrival. This position is responsible for welcoming incoming individuals/traffic to the venue and directing them to the appropriate locations. Additionally, this position may, at some point, provide golf cart services to visitors around the showgrounds. A Welcome Committee and Transportation volunteer should be pleasant, personable and capable of handling change and inclement weather.
RUNNERS
These positions will have a multitude of responsibilities as outlined below:
Food runners – delivering lunch to show staff and various locations
Show Management

Assist in the Show Management/Registration Office
Assist with grounds crew with setting up rings, jumps, plants, etc.
Assist with errand running
Assist with giving break relief to other volunteer positions
Awards Ceremony presentations

Volunteer Office and RV Registration Office

Assist in either office with miscellaneous items
SIGN UP TO BE A VOLUNTEER AT THE WORLD EQUESTRIAN CENTER!
To begin the initial sign-up phase, click the following links below. Each link highlights available volunteer shifts, days and positions for upcoming shows at World Equestrian Center. Additional information will be forwarded upon sign-up.
WEC Oktoberfest – September 29, 30 & October 7, 2023:
Sign Up
Volunteers must adhere to a dress code while volunteering at WEC. A volunteer t-shirt is provided by WEC. Please wear khaki pants, shorts, capri pants or skirts. Dressing in layers and bringing weather-resistant apparel is also advised.
VOLUNTEER ACCREDITATION
Volunteer ID badges are required. Your ID will provide you access to certain areas and also assist with identification.
PARKING
Parking will be communicated to those volunteers that signed up for specific events.  Parking will vary depending on event location at the venue.
LIABILITY RELEASE FORMS
All volunteers are required to sign a liability release form and complete a background check. Please complete the Liability Release Form and email it back to christy.baxter@wec.net
CONTACT INFORMATION
Christy Baxter
Email: christy.baxter@wec.net
Phone: 561-252-4510