Information for Spectators in Wilmington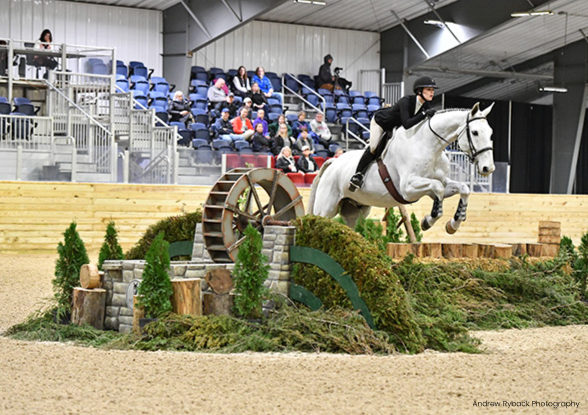 We invite spectators to experience the splendor of equestrian sports at World Equestrian Center. Our facility is the largest indoor/outdoor equestrian facility in the United States. The 200-acre Wilmington, Ohio, facility has a rich history as the former Roberts Arena 'Showplace of the Midwest' which primarily hosted top AQHA horse shows. The World Equestrian Center focuses on Hunter/Jumpers and produces more than 32 weeks of USEF sanctioned competitions throughout the year.
Our competitions are free and open to the public.
Spectators should use the main entrance at 4095 OH 730, Wilmington, Ohio 45177. Please park in the designated areas at the front of the facility.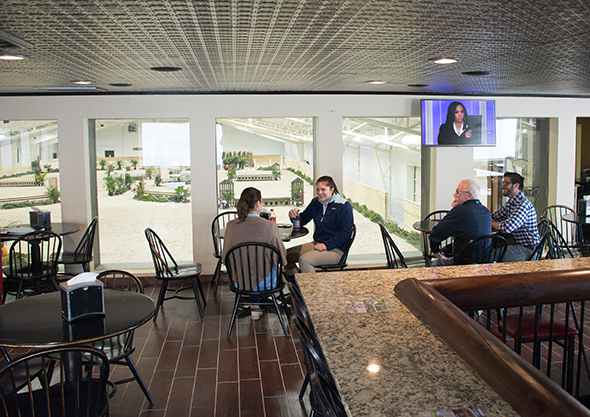 Spectator Amenities
Our facilities are spectator friendly with many ways to watch the competitions and experience the up-close excitement of equestrian sport at its finest. Wilmington equestrian spectators are encouraged to patronize the vendors at World Equestrian Center and take advantage of the many amenities at the facility including on-site dining, spa services and chapel. Leashed dogs are welcome at the World Equestrian Center and can travel freely about the facility with their handlers.
We have three main climate-controlled indoor arenas: The Sanctuary Arena, Roberts Arena and the R+L Arena. Each of our arenas feature stadium-type seating for spectator comfort and enjoyment. The Sanctuary, our main jumper ring, has more than 1,100 seats allowing spectators to gain upfront access to exciting jumping events.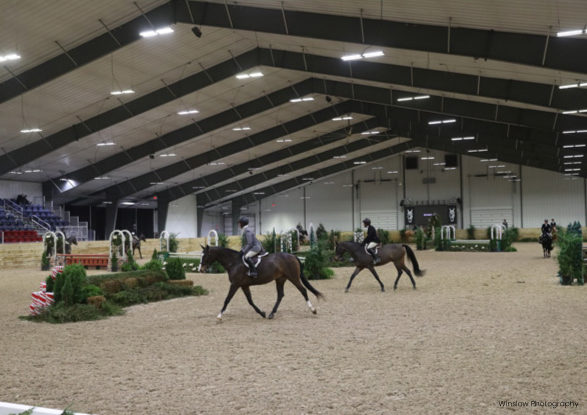 The R+L Arena and the Roberts Arena host hunter divisions where horses and ponies compete over a beautifully decorated course of natural obstacles. World Equestrian Center's A Sudden Impulse Boutique sits adjacent to the Roberts Arena. This boutique provides a unique shopping experience with an eclectic selection of gifts, elegant jewelry and whimsical home goods. A Sudden Impulse also carries a selection of toys, items for dogs and WEC-branded clothing and merchandise.
The Sanctuary and R+L arenas are both Handicap Accessible.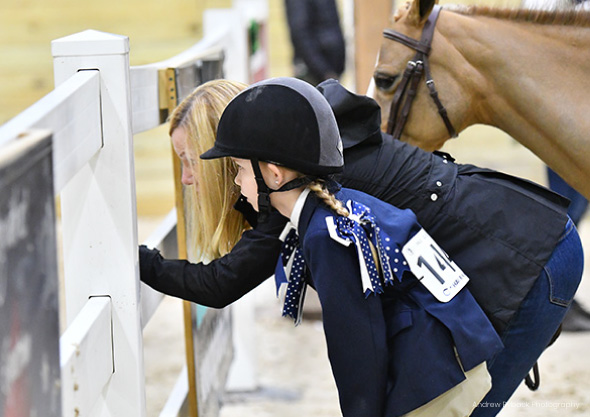 Times and Schedules for Spectators
On horse show days the competitions begin early in the morning and run until the late afternoon. Our larger 'feature' classes begin in the early evening and include the Grand Prix and the Futures Prix. In these events, horses are competing at the highest level, making these "feature" classes exciting to watch.
On Friday afternoons, our feature Hunter Derby class takes place in the beautifully decorated R+L Arena. Here, horses jump natural obstacles such as stone walls and fallen logs. The Hunter Derby class emulates what the horses and riders might see while fox hunting.
The horse show schedule is available daily in our horse show office at the main entrance to the facility.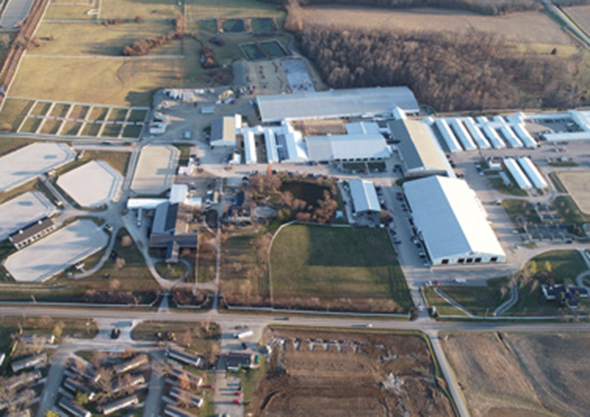 World Equestrian Center Ohio Showgrounds
The World Equestrian Center in Wilmington, Ohio is one of the largest indoor/outdoor horse show facilities in America featuring more than 200,000 square feet of riding space, 800 stalls, five outdoor arenas and nine climate-controlled indoor arenas including competition, warm-up, schooling and lunging rings. The state-of-the-art facility sits on more than 200 acres, allowing for ample on-site lodging and several shopping and dining options.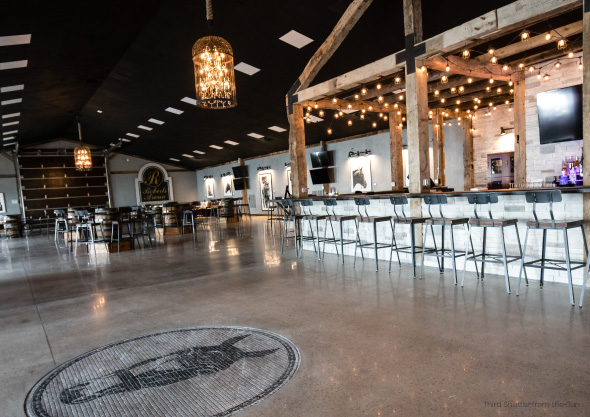 Indoor Amenities
Spacious climate-controlled hallways with rubber matting connect the barns to the indoor arenas, dining and shopping, providing all of the horse show necessities under one roof. World Equestrian Center offers upscale amenities like two restaurant options, Dark Horse Coffee Co. proudly serving Starbucks, a charming Vendor Village and even an on-site day spa just steps from horse show action.
Learn more about Wilmington Indoor Amenities.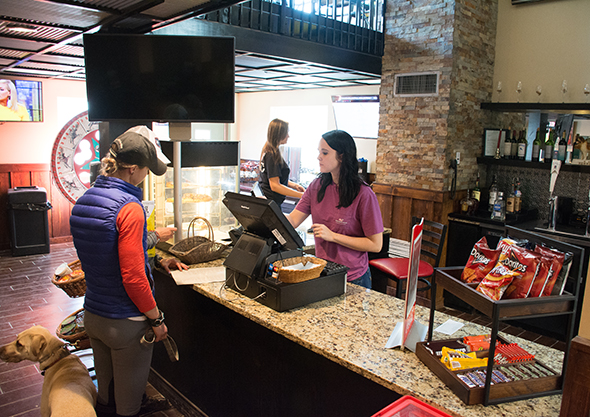 Food and Drink
Dining options at World Equestrian Center include two restaurants and a coffee shop. The International Grille and Café offers breakfast, lunch and dinner with grab-and-go and made-to-order options. The Paddock Club offers dinner during horse shows, as well as lunch on Saturday and Sunday during the show. With ample seating, a bar serving beer and wine and a delicious menu, the Paddock Club is the perfect spot to catch up with fellow exhibitors or celebrate a win.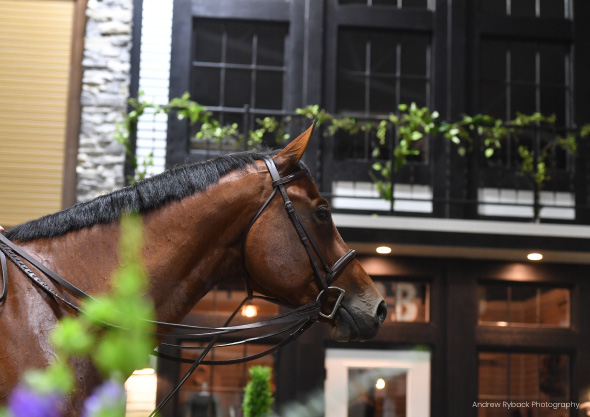 Visit Dark Horse Coffee Co. in Vendor Village for a morning coffee or a quick bite to eat. Dark Horse Coffee Co. proudly serves all of your Starbucks favorites, as well as pastries and grab-and-go sandwiches. Riders can pick up their favorite Starbucks drink on the way to the ring at the ride thru window in the Sanctuary Arena hallway.
Learn more about lodging options in Wilmington.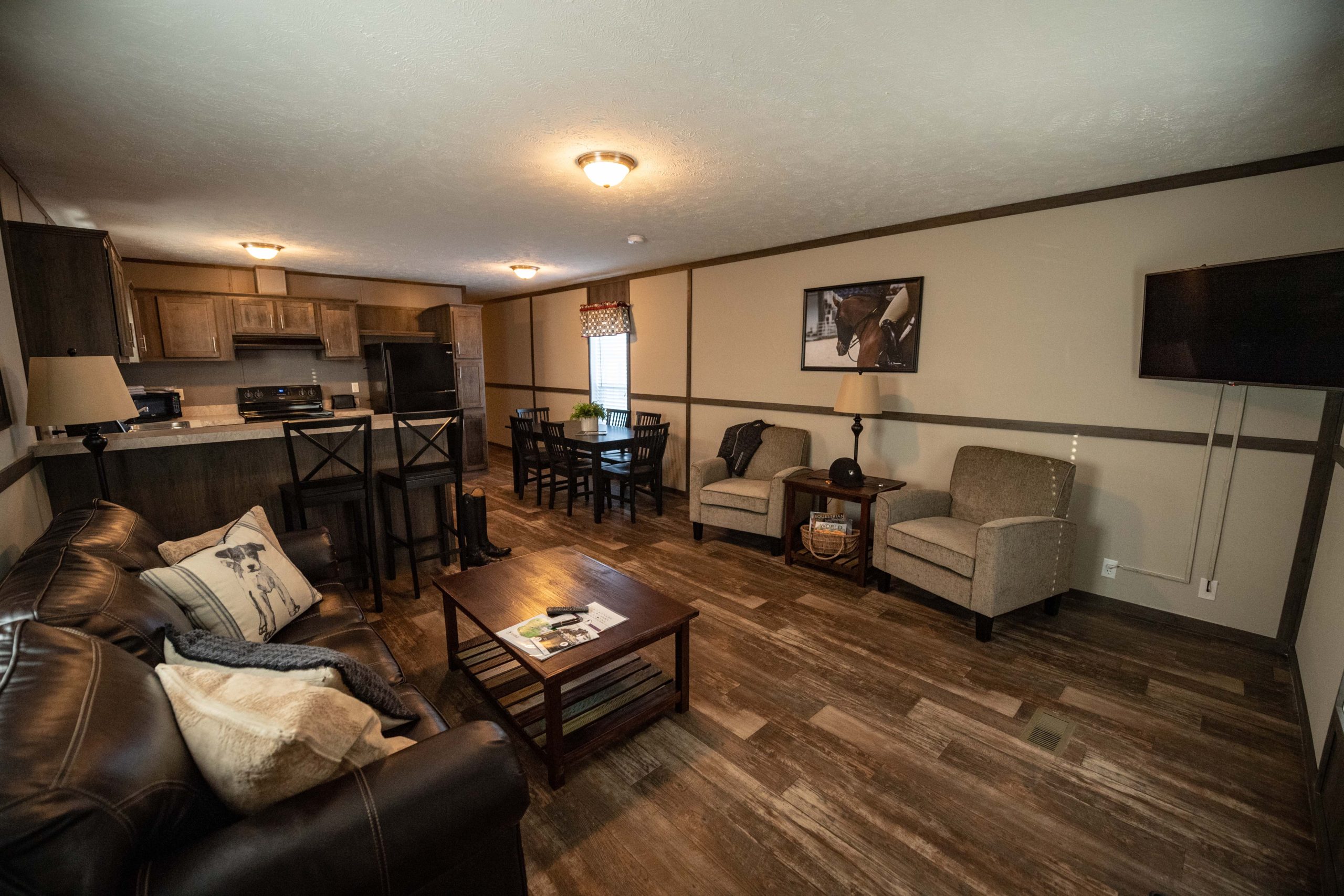 Come Stay With Us
World Equestrian Center offers an abundance of lodging options just steps away from the horse show including charming cabins, roomy Home Away from Home units and the luxurious Wilbur Estate. All rooms are pet friendly and come outfitted with a refrigerator, a microwave and TVs. We also offer RV spots with full hookups and trailer parking.
Learn more about lodging options in Wilmington.
Learn More
Spectators FAQ
Have questions about your visit?
View FAQ