Horse Shows at World Equestrian Center
Join us at World Equestrian Center – Ocala for world-class equestrian competition in the heart of the Horse Capital of the World. The World Equestrian Center's multidisciplinary facility provides ample space for a wide variety of equestrian events including hunter/jumper, dressage, eventing, polo and various breed shows.

World Equestrian Center Horse Shows
We are currently scheduling shows for the 2022 season and beyond. View upcoming events on our events calendar.  Please check back regularly for updates or contact us concerning additional questions!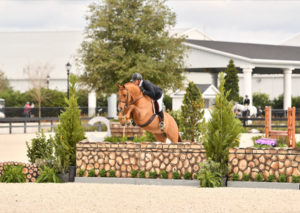 What is the NSBA and WEC position of Safe Sport?
Safe Sport, World Equestrian Center and the NSBA will comply with all requirements for amateur sport as set forth in the Ted Stevens Olympic and Amateur Sports Act and will refer all complaints to the United States Center for Safe Sport for independent investigation. World Equestrian Center shall uphold standards equal to those set forth in the Equestrian NGB's Safe Sport Policy. World Equestrian Center shall give full reciprocity to any sanctions imposed by the U.S. Center for Safe Sport that are published on the Centralized Disciplinary Database.
Equestrian Events
Loading..