Find comfort and relaxation just steps from the horse show in World Equestrian Center's on-site accommodations. On-site Wilmington, Ohio lodging offers convenience, along with all of the comforts of home including plush furniture, cable TV, free Wi-Fi and plenty of room for pets. World Equestrian Center offers three lodging options: charming cabins, spacious Home Away from Home units and the luxurious Wilbur Estate.
Are you interested in staying in our on-site accommodations? Long-term stays are available to suit your horse show lodging needs at our Ohio facility. Make reservations in advance today!
Call now at 937.382.0985, option 3.
Request a Cabin or Home Away from Home
Secure reservations by calling 937.382.0985, option 3, or submitting your lodging request online. A minimum night stay is required, please call for specific accommodation information.
Advance deposit and cancellation policy apply. Check-in time is 3 p.m. and the check-out time is noon.
Well-mannered and housebroken pets are permitted in designated cabins. The maximum number of pets per cabin is two. Pets are NOT to be left alone in the cabin unless crated. The guest is responsible for any damages or additional cleaning required upon departure.
Smoking is strictly prohibited inside the cabins—a $500 fine and clean-up fee may apply.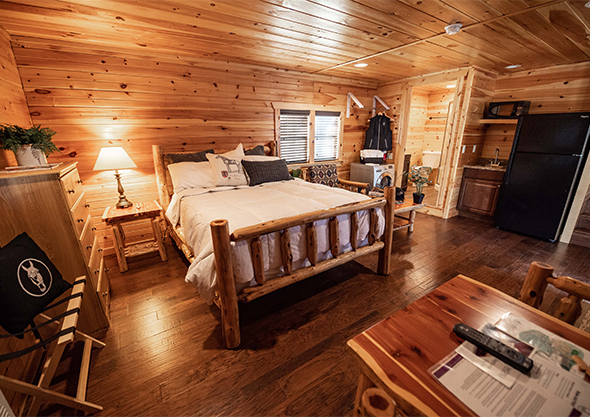 Cabin
Thirty-six charming cabins adorn the southwest side of the World Equestrian Center property, all within walking distance of show rings and stabling. Each of the cabins comfortably sleeps up to six guests and is outfitted with a refrigerator, microwave and flat-screen TV both upstairs and downstairs. The cabins also feature all of the comforts of home like spacious front porches, a single-cup coffee maker, an all-in-one washer dryer combo and Wi-Fi. The World Equestrian Center also offers two cabins with handicapped-accessible accommodations.
Cabin Amenities
King, queen or twin beds
Refrigerator
Microwave
Flat screen TVs
Spacious front porch
All-in-one washer dryer combo
Cable and Wi-Fi
Pet-friendly accommodations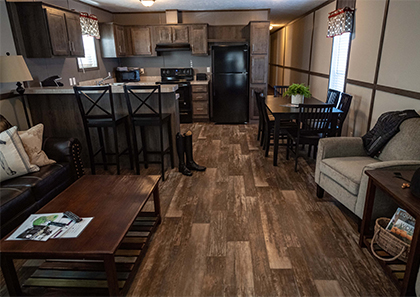 Home Away From Home
World Equestrian Center also features 125 "Home Away from Home" units directly across the street from the barns and arenas. Each unit features two or three bedrooms, a fully equipped kitchen with a dishwasher, a spacious living and dining room, a full-size washer and dryer, two TVs, a one-cup coffee maker and Wi-Fi.
Horse show lodging amenities
King, queen or twin beds
Two or three bedrooms
Units fully equipped kitchen
Flat screen TVs
Spacious front porch
Full size washer and dryer
Cable and Wi-Fi
Pet-friendly accommodations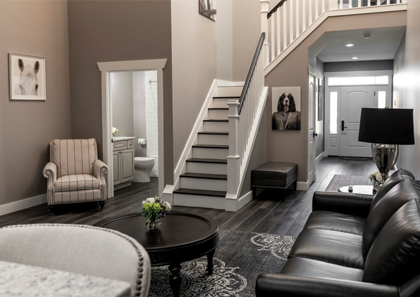 The Wilbur Estate
The Wilbur Estate is a stunning plantation-style mansion with five elegant luxury suites. The suites at The Wilbur Estate offer all the comforts of home, including a completely outfitted custom kitchen, upscale furnishings, linens and beautiful art. The spacious porch and garden provide guests with a tranquil place to relax after a day of showing. Wilbur's Estate is centrally located on the horse show grounds, just steps from arenas, stabling, and the Paddock Club. VIP parking is included in your stay at Wilbur Estate.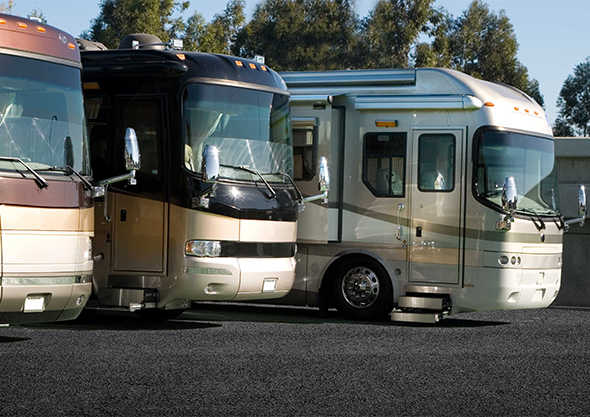 RV Lodging Amenities
Driving your personal rig to a show? World Equestrian Center offers 96 hookups, 36 of which are full-service hookups that include electricity, water and sewer service. Partial hookups are also offered, which include electricity and water. RV and trailer parking spots are offered to provide easy access to all amenities and facilities at the World Equestrian Center.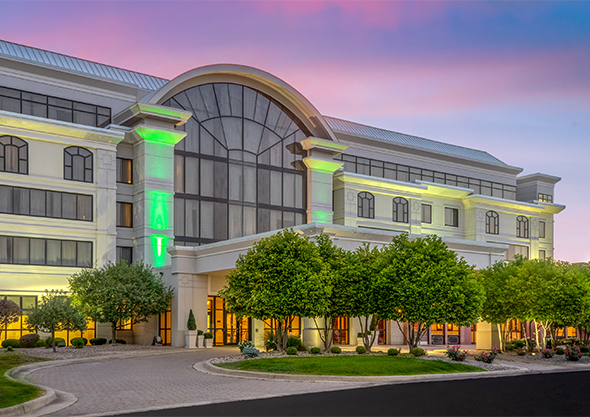 Preferred Hotel Option
Are you planning a large event or group outing? Just minutes away from the World Equestrian Center sits our preferred hotel, the Holiday Inn at The Roberts Centre. Guests will enjoy spacious rooms, a Max & Erma's restaurant, and all the comforts of home. The Roberts Centre is ready to handle all of your booking needs as a World Equestrian Center – Ohio lodging partner.