To access a list of World Equestrian Center press releases, click here.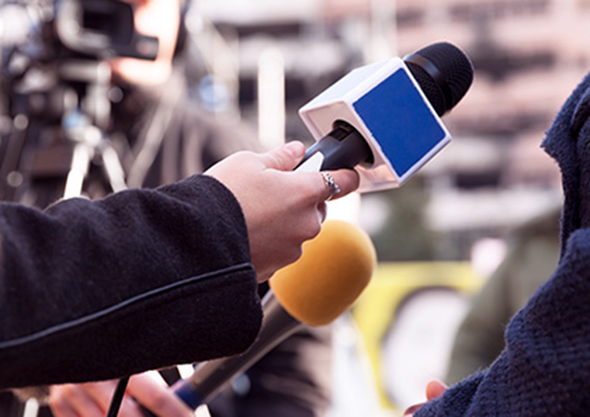 On-Site at World
Equestrian Center
The World Equestrian Center welcomes journalists and members of the media to visit our facility. We have dedicated Media Centers at both of our venues to accommodate your remote working needs. Each of the Media Centers is equipped with comfortable workspaces, printers, Wi-Fi and refreshments during our events.
Please let us know you plan to visit so we can be sure to help secure your accommodations, arrange any interviews you might need and make your visit successful.
Media Contacts
Press Officer:
Candace FitzGerald
603-738-2788 or contact candace.fitzgerald@wec.net
Official Photographer:
Andrew Ryback Photography
224-318-5445
info@andrewryback.com
Media Accreditation Form
Please complete this form for media accreditation.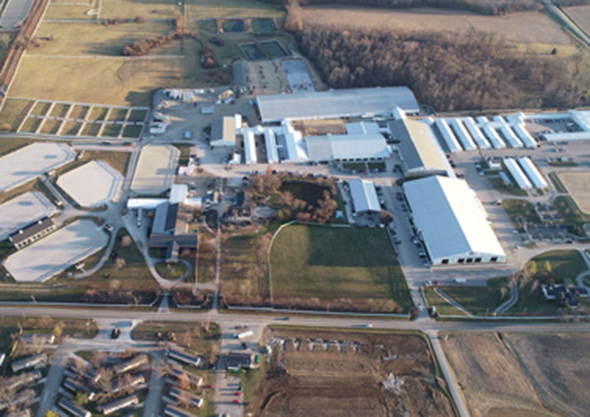 WEC Facts and Stats
WEC Background and History
The World Equestrian Center is part of a family legacy that has its origins in top Quarter Horse breeding and competition. With a rich history in Ohio as the 'Showplace of the Midwest', Roberts Arena hosted decades of top AQHA competitions and events. Over the years, the Roberts family became known in the Quarter Horse industry as well-respected breeders, competitors and event hosts.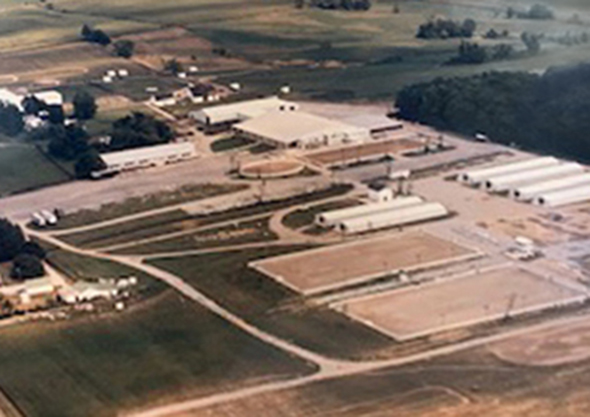 In 2015, a significant investment was made in the Ohio facility infrastructure with new indoor arenas and stabling; horse show dates were procured and the facility shifted its focus to hunter/jumpers. In 2016, Roberts Area was officially rebranded as the World Equestrian Center.
The World Equestrian Center brand debuted with a distinct logo that celebrated a love for the horse and a passion for equestrian sports. The World Equestrian Center facility aesthetic was bright, clean and well managed with an emphasis on customer service. The first competitions were run at sold-out capacity with a refreshing emphasis on great sport in a safe, fun, family-friendly environment.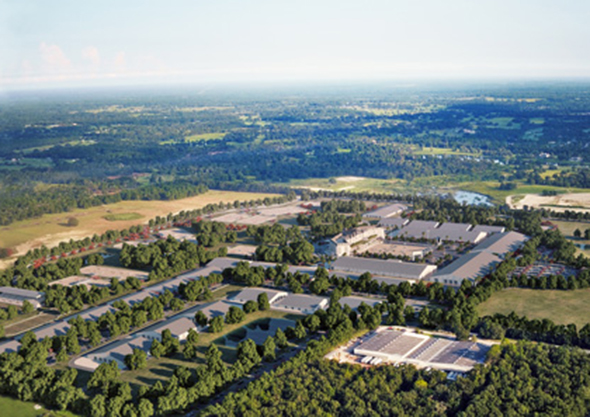 Since their introduction, the World Equestrian Center brand horse shows have experienced steady growth. The World Equestrian Center Ohio hosts 44 events each year drawing nearly 70,000 people to the facility annually.
In late 2016, World Equestrian Center announced the development of a second, much larger facility in Ocala, Florida.
The World Equestrian Center Ocala facility will be the largest indoor/outdoor equestrian facility in the world when it opens in January 2021 with a 12-week winter hunter/jumper circuit.
Ocala, Florida
300 acres with an additional 2,000 set aside for expansion

Multidisciplinary facility

22 outdoor rings and 4 indoor arenas, custom blended GGT footing

4 indoor 'flex space' arenas for non equestrian events

Over 2,000 stalls in air conditioned barns

More than 200 turn out paddocks

Miles of hiking trails

Cross country course designed by Captain Mark Phillips

Polo fields

3,000+ mature trees planted, acres of dedicated green space

Hotel overlooking Grand  Outdoor Arena

7 restaurants

Luxury shopping

12-week winter circuit featuring top Hunter/Jumper competition
Wilmington, Ohio
200 acres
Multidisciplinary facility
200,000 sq. ft. of indoor riding space
Stabling for 800 horses
Dedicated schooling, warm-up and lunging rings
Large grass paddocks
7 indoor arenas, custom blended GGT footing
Outdoor show complex with 5 rings
2 on-site restaurants
Vendor Village upscale shopping experience
Fitness Center
Dark Horse Coffee Co. featuring Starbucks with ride through service
32 Hunter/Jumper horse shows per year
12 AQHA, Breed and Association events
Championships, Clinics and special events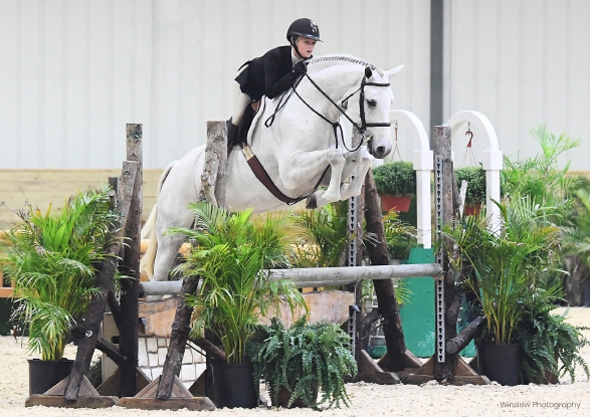 Equestrian Sport Information
Equestrian is the only sport where men and women compete equally.
Equestrianism debuted at the 1900 summer Olympics in Paris, France, and has appeared in every Olympics since 1912. Today there are three equestrian events in the Olympics: Dressage, Eventing and Jumping. Each discipline has both individual and team competitions during the Olympic games.
Governing Bodies
Like other organized sports, equestrian sports have associations, organizations and governing bodies at the state, regional, national and international levels.
Founded in 1921, the Fédération Equestre Internationale (FEI) is the world governing body for Jumping, Dressage and Para Dressage, Eventing, Driving and Para Driving, Endurance, Vaulting and Reining. The FEI's mission is to drive and develop equestrian sport globally in a modern, sustainable and structured manner with guaranteed integrity, athlete welfare, equal opportunity and a fair and ethical partnership with the horse. It establishes the regulations and approves equestrian schedules for Championships, Continental and Regional Games as well as the Olympic & Paralympic Games.
The United States Equestrian Federation (USEF) is our national governing body for equestrian sports. Founded in 1917 the USEF is dedicated to uniting the equestrian community, honoring achievement, and serving as guardians of equestrian sport. Since its inception in 1917, US Equestrian has been dedicated to pursuing excellence and promoting growth, all while providing and maintaining a safe and level playing field for both its equine and human athletes.
Each equestrian breed and discipline has their own organization, for example the American Quarter Horse Association (AQHA) and the United States Dressage Federation (USDF).
Media Resources
Horses: Economic Impact in the U.S.
According to the American Horse Council's 2018 Economic Impact Study, the equine industry contributes approximately $50 billion in direct economic impact to the U.S. economy, and has a direct employment impact of 988,394 jobs.
Additionally, the industry itself contributes $38 billion in direct wages, salaries, and benefits. From those direct effects, the horse industry's contribution ripples out into other sectors of the economy. Adding these ripple effects results in an estimate of the total contribution of the horse industry to the U.S. economy of $122 billion, and a total employment impact of 1.7 million jobs.
Estimated number of horses in the U.S.
7.2 million
Estimated number of horses by activity
Recreation : 3,141,449
Showing : 1,227,986
Racing : 1,224,482
Working : 537,261
2019 USEF Member Demographic Profile
85% Female
Average age: 39
66% have a college degree
Average income of $185,000
Average net worth of $955,000
Own an average of four horses
Compete at least six times per year
Average home value is $600,000
22% own two or more homes
Own three vehicles
40% own a farm; 66% of those are 10 acres or more
World Equestrian Center Logos
Contact us for official World Equestrian Center logos
Visiting World Equestrian Center
Learn more about visiting both World Equestrian Center Wilmington, Ohio and Ocala, Florida.