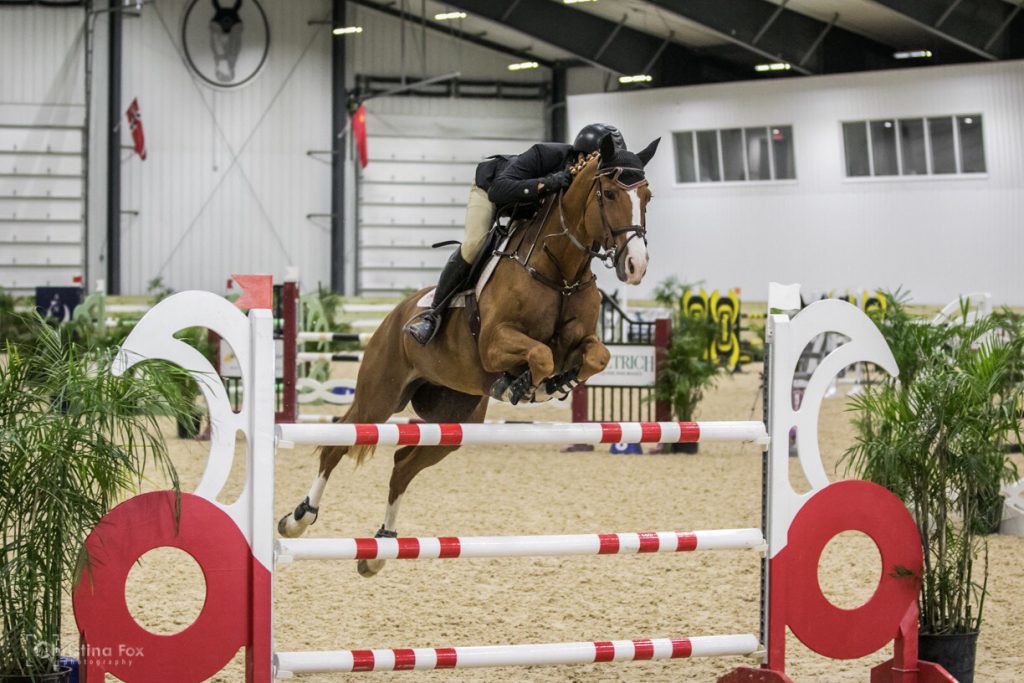 Excitement filled the Sanctuary Arena as the $1500 Welcome Stake 1.35m got underway this afternoon, kicking off the featured jumper classes for the second show of the World Equestrian Center Fall Series. Twenty two entries prepared to jump the 1.35 meter course within the time allowed of 78 seconds (originally 80 seconds, but adjusted after the first few horses jumped). Sam Pegg rode Ten Sixty Stables' Hilma early in the class, with a clear first-round time of 70.705 seconds and a jump off time of 38.389 seconds, setting the standard for the rest of the class.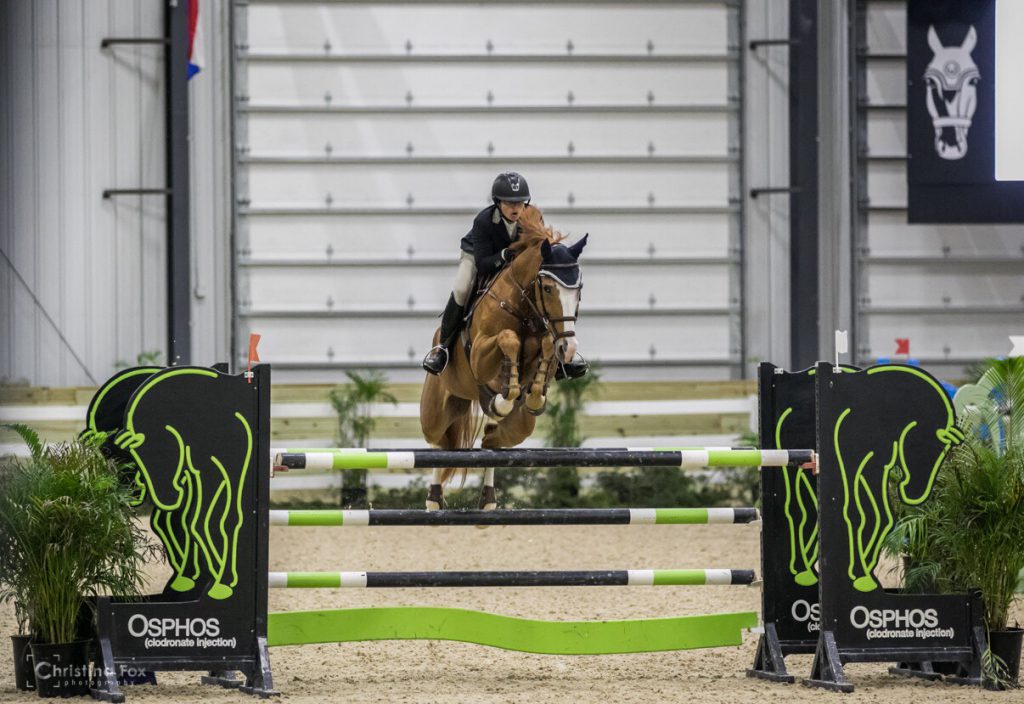 None bested Sam until Linda G. Radigan, 19th in the order of go, stepped in the ring with her own Balveneur Z. Linda and Balveneur Z eased through the first round with confidence, finishing with an impressively quick time of 68.133 seconds. With the same note of confidence, Linda and Balveneur Z sailed through the jump off with no faults and a time of 38.072, beating Sam by just fractions of a second.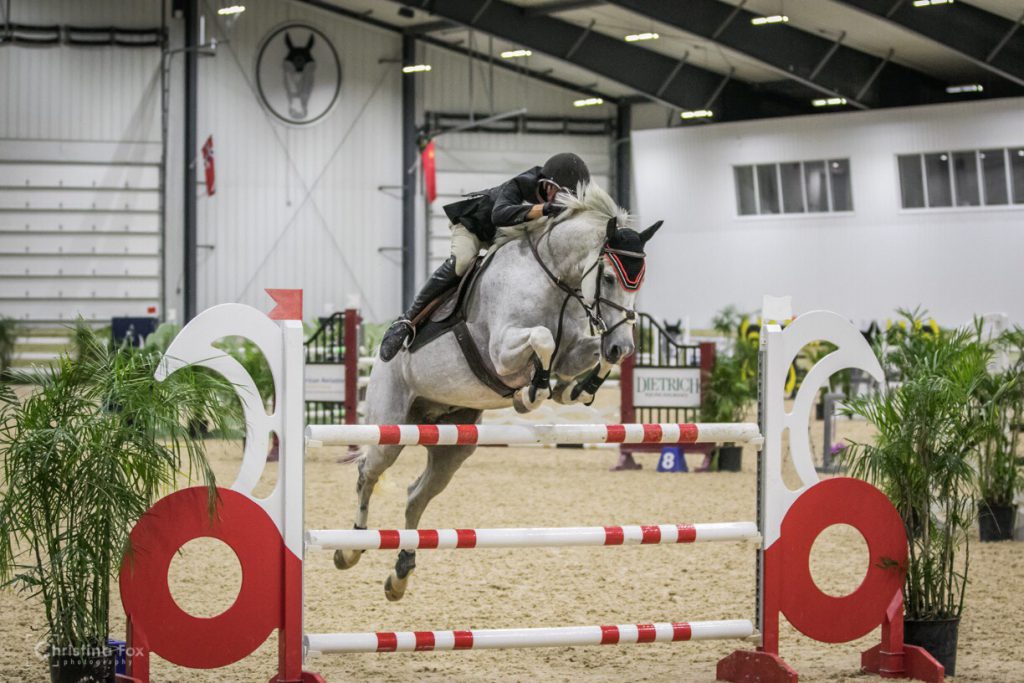 Last to go, David Beisel and Cleared for Takeoff cantered into the ring, both with the look of sheer determination. Cleared for Takeoff lunged toward jump one, turning quick to jump two, and jumped the remainder of the course in the same manner in a clear time of 68.541 seconds. The pair went straight into the jump off with the same presence, taking the option to gallop when possible and collecting to turn tightly at every chance they got. David Beisel and Cleared for Takeoff crossed the timer with no faults and a time of 37.598 seconds, winning the $1500 Welcome Stake 1.35m, sending Linda G. Radigan and Balveneur Z into second and Sam Pegg and Hilma into third place.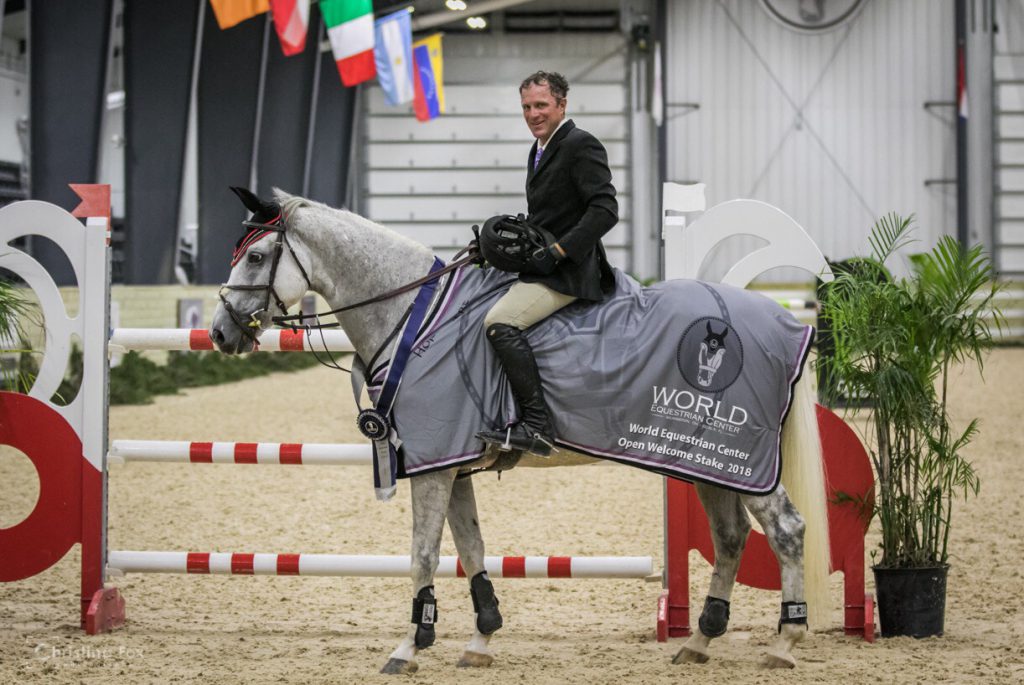 Cleared for Takeoff's owner, Dr. Elizabeth (Betty) S. Gilmore, couldn't hold back her excitement for her horse's victory. Cheering and grinning from the final jump to the victory gallop Betty said, "This is just so much fun! I travel seven hours just to watch him and [With a Little Help Sir] show every week." Betty imported Cleared for Takeoff, a nine-year-old Dutch Warmblood gelding, last year, and had enjoyed watching his progress. "He's very brave and very careful," said David Beisel, Cleared for Takeoff's rider/trainer, "I really appreciate Ms. Betty letting me ride him."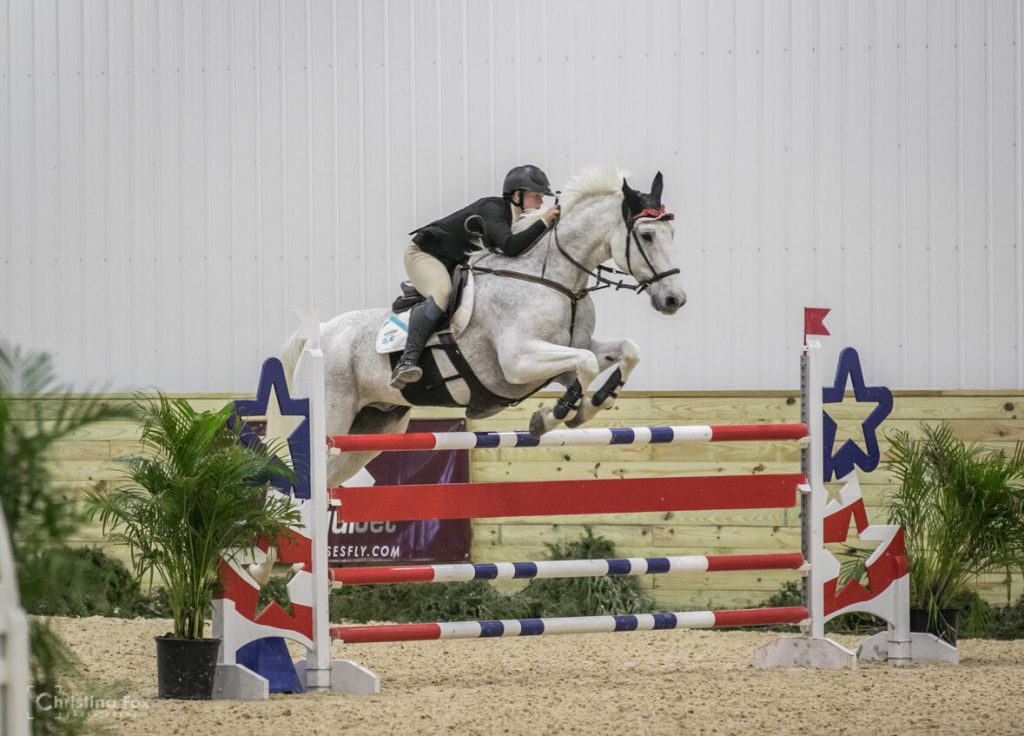 Another noteworthy ride during the $1500 Welcome Stake 1.35m was Sydney Luzicka aboard her own Willow Catkin. Sydney rode the Welcome Stake both stirrupless and bitless. According to Sydney, she currently has to ride without stirrups due to an injury, but she's not letting it keep her off of the horse! Sydney rode a clear first round on Willow Catkin with a time of 69.554 seconds, and had a four-fault jump off time of 40.155, landing her in 7th place. Way to go Sydney!