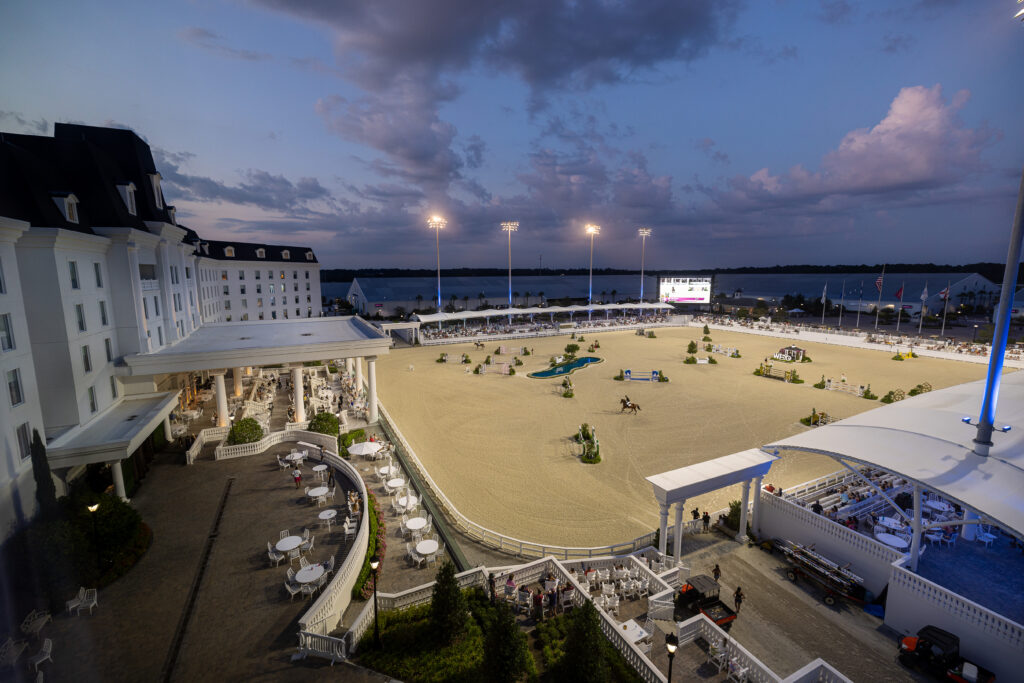 Ocala, FL – World Equestrian Center – Ocala invites equestrian fans to enjoy an exquisite dining experience under the stars every Saturday night at The Grand Prix Dining Experience presented by Wheels Up during the 2023 Ocala November and December Series, running for four weeks from November 8-19 and December 6-17.
Starting at 7 pm, savor the thrill of top-level show jumping action from the most exclusive seats in the house. Revel in the excitement of Saturday night grand prix events from the terrace of The Equestrian Hotel while delighting in a sumptuous three-course chef's dinner, and enjoy complimentary beer and wine throughout the evening. Availability is limited, so click the button below to secure your table today! 
Here's a glimpse of the spectacular grand prix events you can look forward to:
November 11 | $100,000 Coca-Cola Beverages Florida Grand Prix
November 18 | $100,000 Hampton Green Farms Grand Prix
December 9 | $150,000 Lugano Diamonds Grand Prix FEI CSI3*
December 16 | $150,000 Florida Coast Equipment Grand Prix FEI CSI3*
Don't miss this opportunity to combine the best of equestrian sport with a world-class dining experience.
---
Celebrate the Year at Passport to Champagne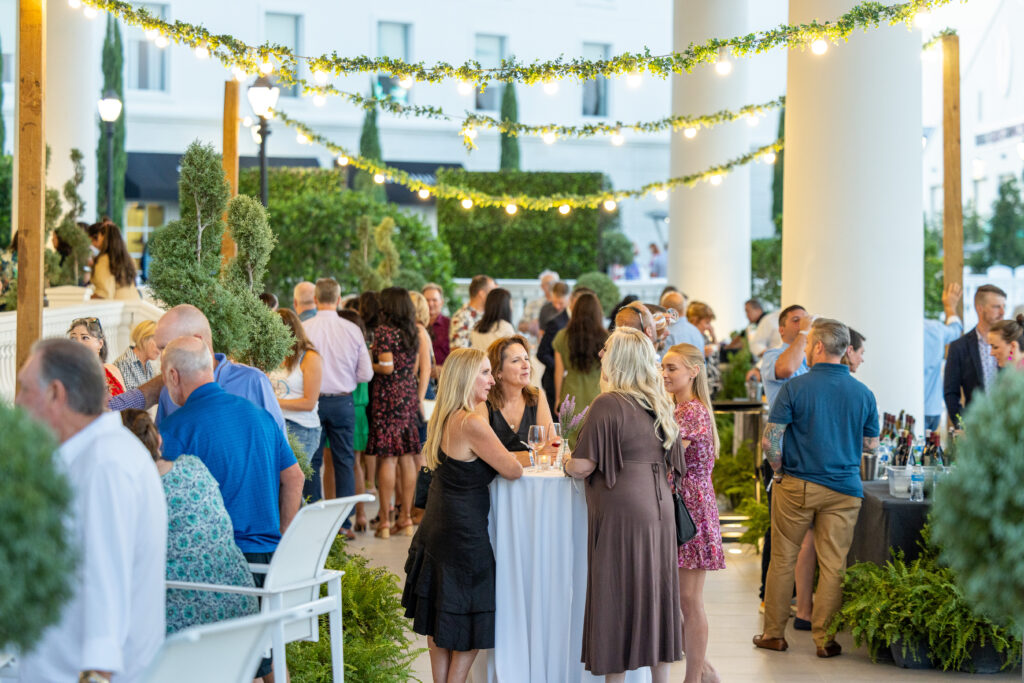 During the final week of the series on Friday, December 15, from 6:30pm-9pm, experience an unforgettable evening at Passport to Champagne, the grand finale of the 2023 Stirrups Wine Series presented by Wheels Up. Enjoy the exquisite flavors of France's Champagne region and savor sparkling wines from across the world as guests embark on a culinary and cultural journey right on The Equestrian Hotel terrace, beautifully adorned with holiday lights.
Space is limited. Get your passport and travel by purchasing tickets in advance at the button below.
Please note: Event is 21+. Advanced ticket holders for this event will be exempt from the Winter Wonderland parking fee. Please be prepared to show tickets at the gate.
Make the weekend complete when you stay at World Equestrian Center – Ocala. Stay in luxury at The Equestrian Hotel or find comfort and convenience at our Home Away from Home rental units and on-site RV park.
About World Equestrian Center
World Equestrian Center features two premier equestrian and multidisciplinary venues in Ocala, Florida, and Wilmington, Ohio.
These exclusive facilities comprise state-of-the-art arenas, expansive stadiums, versatile outdoor space, sporting fields and well-appointed exposition centers. An abundance of lodging options and luxury accommodations are conveniently located on-site, along with shopping and dining throughout each property.
Dedicated to offering great sport and good fun in a family-friendly environment, World Equestrian Center promises an unparalleled experience for exhibitors, spectators, vendors, sponsors and retailers built on three core values: Quality. Class. Distinction.
Media Contact
Justin Garner
Justin.garner@wec.net