Family-friendly festival features Daisy Dash 5K race, pancake breakfast and farmer's market on May 13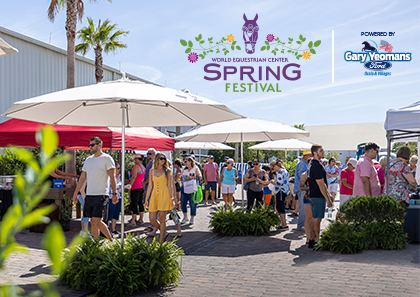 Ocala, Fla. – WEC Spring Festival powered by Gary Yeomans Ford, formerly enjoyed as the WEC Blueberry Festival, is an outdoor celebration of all things spring that will be held at the World Equestrian Center – Ocala Grand Plaza on May 13, 2023 from 8am to 4pm. The day's family-friendly activities will kick off at 8am with the Daisy Dash, a timed 5K race around the grounds. Race participants are encouraged to stay for the $20 pancake breakfast at 9am and the ensuing all-day WEC Spring Festival farmer's market and festivities. General admission and parking are free.
The festival will offer complimentary entertainment with live music on the plaza, yard games, and a dedicated "kid's zone" complete with bounce houses and more. Gary Yeomans Ford will be on-site with displays for those looking for a brand new ride. Visitors can eat, drink and shop their way through the artisanal farmer's market stocked full of local, handmade goods like in-season produce, native plants, farm-fresh products and much more.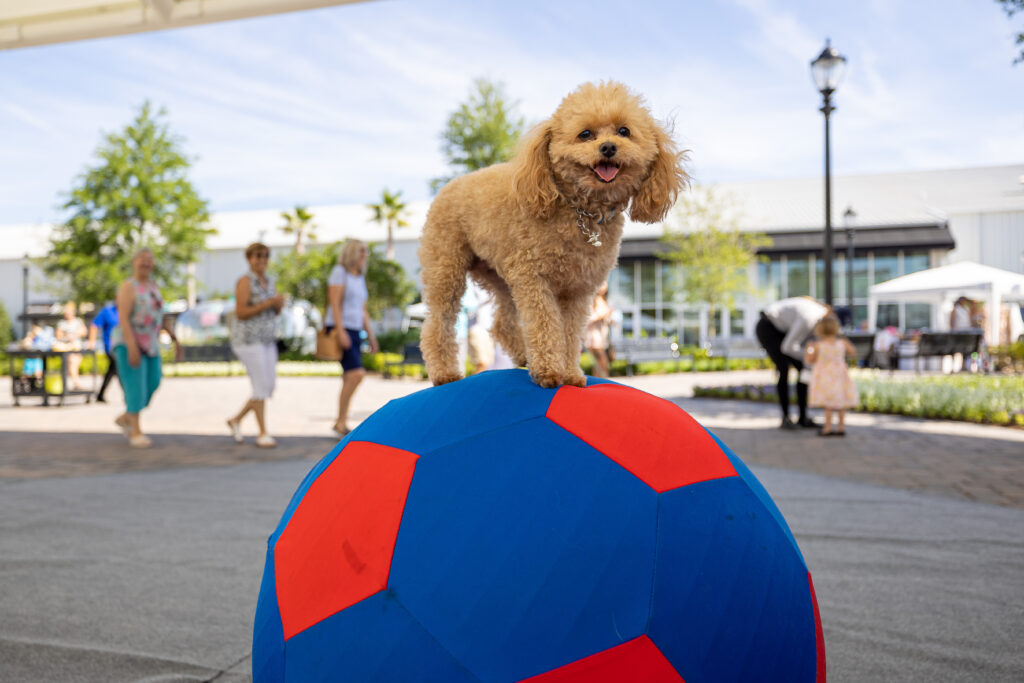 "The WEC Spring Festival is all about getting outside, enjoying the fresh air and gathering together to have a good time. We're looking forward to bringing this to the community." says Justin Garner, Director of Hotel & Hospitality Operations at World Equestrian Center – Ocala. Shawn Slavin, GM Gary Yeomans Ford Ocala echoed the sentiment: "At Gary Yeomans Ford, we believe in the importance of bringing people together to share in memorable experiences, and we are delighted to be the sponsor of the WEC Spring Festival powered by Gary Yeomans Ford."
The event is open to all ages. Well behaved, leashed dogs are welcome to join in the fun.
Daisy Dash | 8am
Pre-registration is required for the 8am Daisy Dash 5K race. $30 race entry includes race t-shirt, finishers medal and race bib. Registry increases to $40 after May 12.
Pancake Breakfast | 9am
$20 tickets for the 9am pancake breakfast include pancakes, eggs, bacon and juice.
Prospective Vendors
Vendors interested in participating in the event should contact the exclusive event organizer, Kim Kent by email at kimberly.kent@wec.net.
About World Equestrian Center
World Equestrian Center features two premier equestrian and multidisciplinary venues in Ocala, Florida, and Wilmington, Ohio.
These exclusive facilities comprise state-of-the-art arenas, expansive stadiums, versatile outdoor space, sporting fields and well-appointed exposition centers. An abundance of lodging options and luxury accommodations are conveniently located on-site, along with shopping and dining throughout each property.
Dedicated to offering great sport and good fun in a family-friendly environment, World Equestrian Center promises an unparalleled experience for exhibitors, spectators, vendors, sponsors and retailers built on three core values: Quality. Class. Distinction.
Event Contact:
Kim Kent
kimberly.kent@wec.net