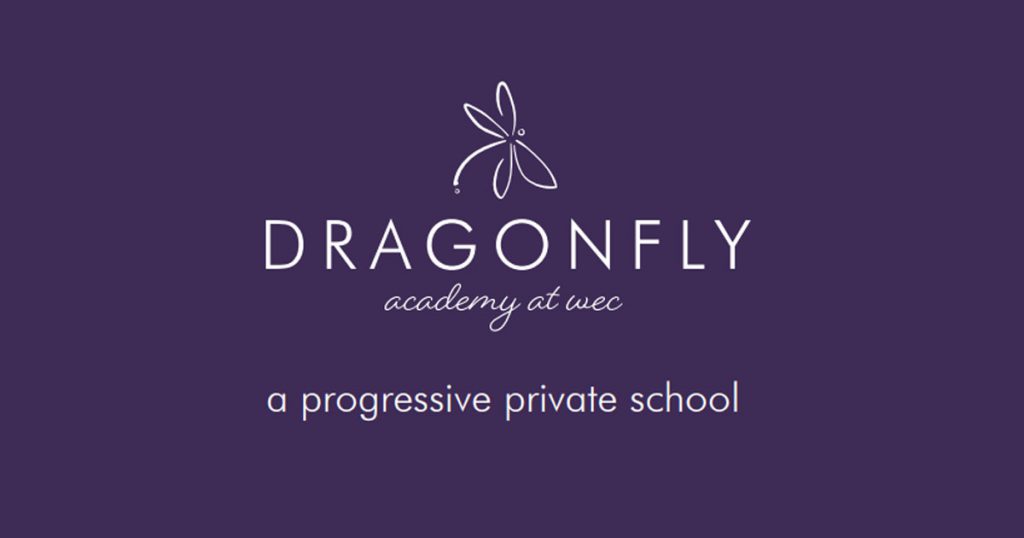 Dragonfly Academy at the World Equestrian Center is a progressive private school designed to provide student athletes with a customized educational support program that accommodates their demanding equestrian training and competition schedule. Tailored to the unique needs of the equestrian athlete, we offer full time registration, one-on-one tutoring, test proctoring or simple facility usage for independent study.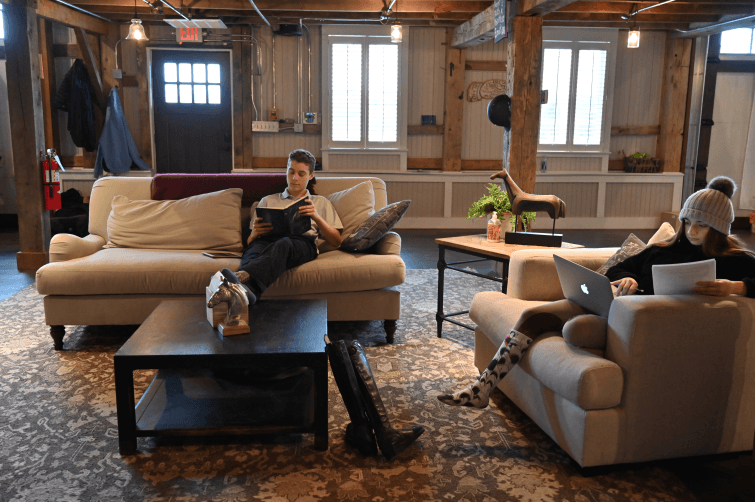 Flexible classroom hours allow students to maintain academic standards while they pursue their equestrian goals. We regularly collaborate with accredited schools throughout the country and internationally to accommodate a variety of student needs. For full-time students, Dragonfly Academy takes a progressive approach to the traditional core curriculum of school subjects including Math, Science, English, History and foreign languages.
The school is equipped to accommodate international students and ESL learners. Students at Dragonfly Academy also receive enrichment beyond typical classroom study with frequent field trips and the addition of instruction in essential life skills such as cooking, nutrition, music and relationship building exercises.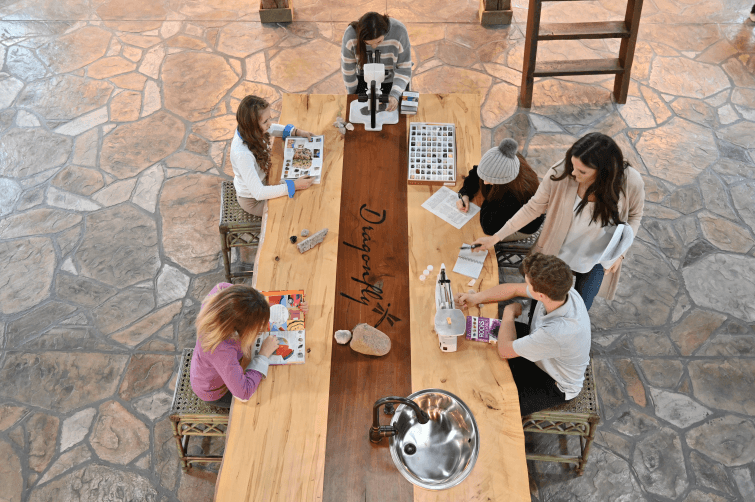 Educators at Dragonfly Academy place an emphasis on truly understanding and retaining educational material. Each session spent with a student is tailored to their individual needs and Dragonfly Academy teachers are committed to the success of each student.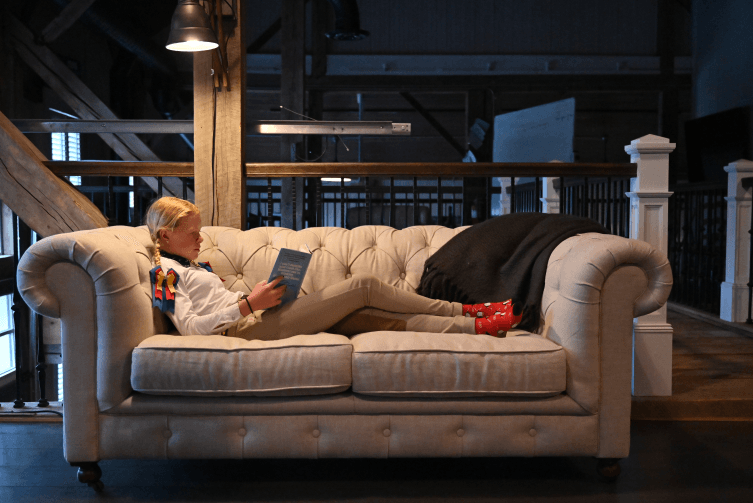 Each day at Dragonfly Academy, qualified educators focus on guiding small groups of students in developing skills and mastering subject matter. Our learning environment is casual, relaxed and fun. Along with desks, comfortable chairs and couches are abundant, allowing students to work in the way that they feel most comfortable. Dragonfly Academy is equipped with countless study areas, a music room, a science lab, a full kitchen, an expansive gymnasium and even a theatre, providing students with an all-encompassing educational experience.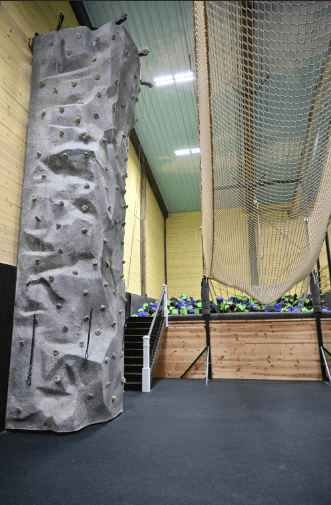 Dragonfly Academy students are encouraged to pursue fun, healthy activities outside of the classroom. Extracurricular activities at the school include baking, yoga, tennis, rock climbing, Gaga and other group games. Our fully equipped gym features exercise equipment, an indoor tennis court, a zip line and a foam pit.
Our students learn social responsibility by involvement in community service and participation in local programs like reading to preschoolers or celebrating holidays with residents at local nursing homes.
Lunch and nutritious snacks are available for all Dragonfly Academy students. Fees apply.
Tutoring Services
Dragonfly Academy is equipped to assist students in all areas of educational support, with individualized instruction available in specific subject matter or general homework help.
Test Proctoring
Test proctoring services are available at Dragonfly Academy. Please contact us in advance to arrange a time for your student.
Our Rates
Private tutoring: $130 per hour (adjusted per half hour).
Facility usage fee $85.00 per day.
Contact us to discuss tuition for the Full Time student.
Our Facilities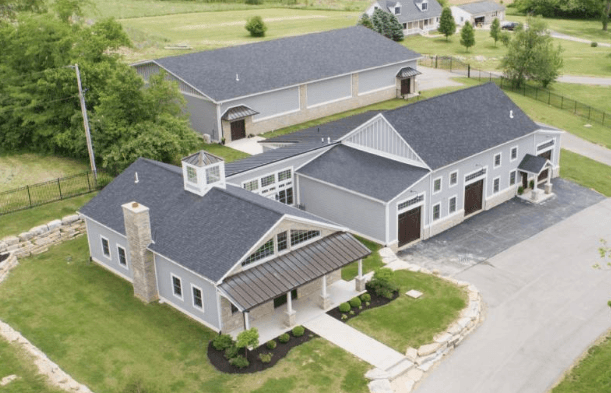 The Dragonfly Academy's gated campus is located on the edge of the World Equestrian Center property, less than one mile from the horse show.
Our beautiful barn-style main building features an open concept design containing group and individual learning areas, quiet areas for independent study, high speed Internet, a music room, a science lab, a theatre, a partial greenhouse and a state of the art kitchen with a full time chef.
Our students also enjoy the annex building with an expansive, fully equipped gymnasium and indoor tennis court. The school keeps chickens and students gather eggs for their cooking projects.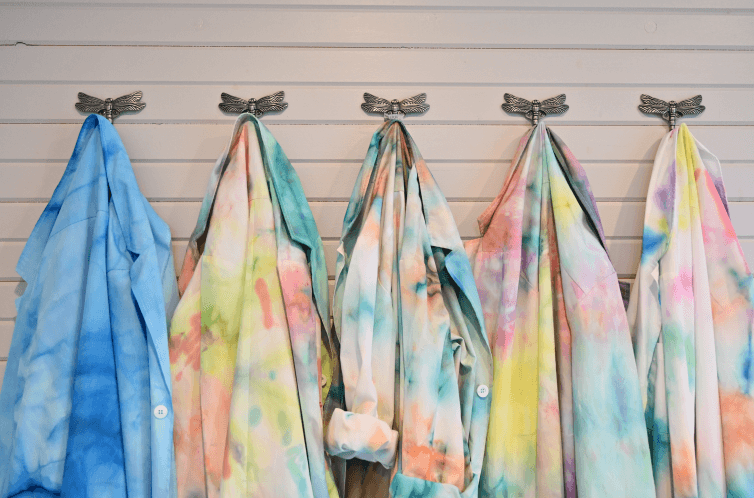 Please contact WECDragonfly@gmail.com for more information and to schedule your student today!