March 17, 2023 – Ocala, Fla. – Dressage riders are reminded to submit their entries by April 5, 2023, for the World Equestrian Center (WEC) April Dressage CDI3* presented by Hampton Green Farm and Discover Dressage on April 13-16, 2023. International competition for the WEC April Dressage show will be held in the Stadium Arena, while national competitors will ride outdoors in Hunter Rings 3-4, plus Hunter Rings 1-2 if needed.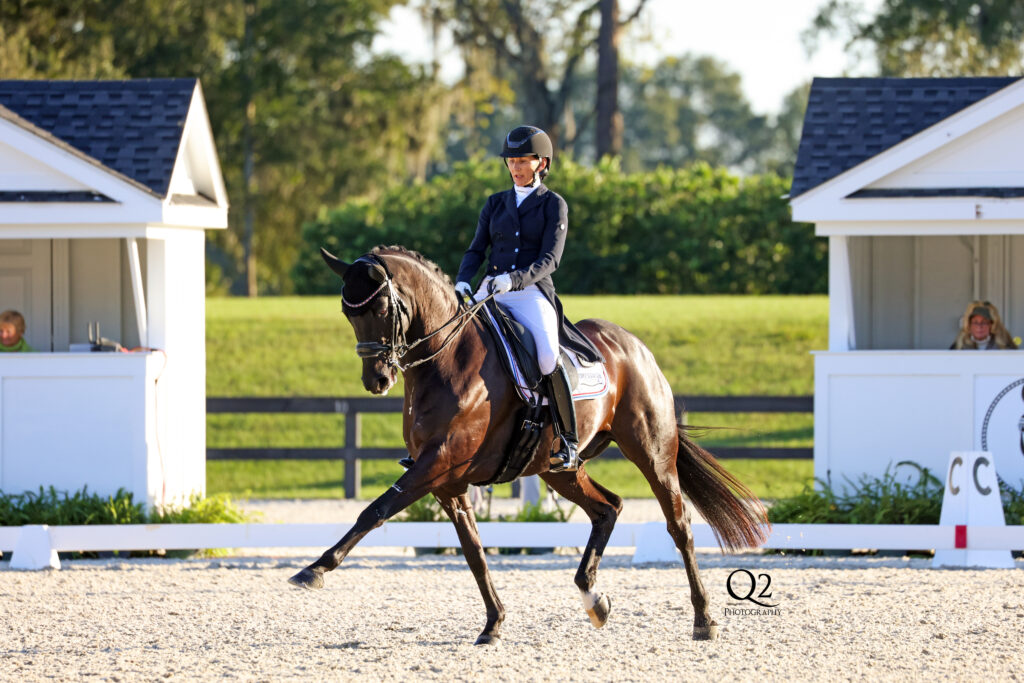 The WEC April Dressage show includes CDI3*, CDI2*, and CDI1* competition, along with internationally rated divisions for Children's, Junior, Young Riders, Under 25, Amateur, Young Horse and Para riders. The CDI classes will offer $40,000 in prize money. The CDI judges include Karrie Swan-Bates (AUS), Marian Cunningham (PRU), Sandra Hotz (USA), Mike Osinski (USA), Cesar Torrente (COL), Sandra Smith (ARG) and Cara Whitham (CAN).
National competition is USEF/USDF Level 5 rated and offers official qualifying classes for the 2023 Great American/USDF Regional Championships, plus the FEI North American Youth Championship and 2023 FEI World Breeding Championships for Young Horses in Dressage. It also provides qualifying opportunities for the USEF National Championships in Children, Pony, Junior, Young Rider, Young Adult Brentina Cup, Young and Developing Horse, Intermediaire I, Grand Prix and Para Dressage divisions.
Dressage at WEC runs throughout 2023 with four additional international competitions. The upcoming dressage competition schedule includes:
April 13-16, 2023 – CDI3* and USEF/USDF competition
May 25-28, 2023 – CDI3* and USEF/USDF competition
August 24-27, 2023 – USEF/USDF competition
September 14-17, 2023 – CDI3* and USEF/USDF competition
October 21-22, 2023 – USEF/USDF competition
November 16-19, 2023 – CDI-W and USEF/USDF competition (Pending USEF and FEI approval)
December 7-10, 2023 – CDI-W and USEF/USDF competition (Pending USEF and FEI approval)
Prize list and show entry information for these competitions can be found HERE.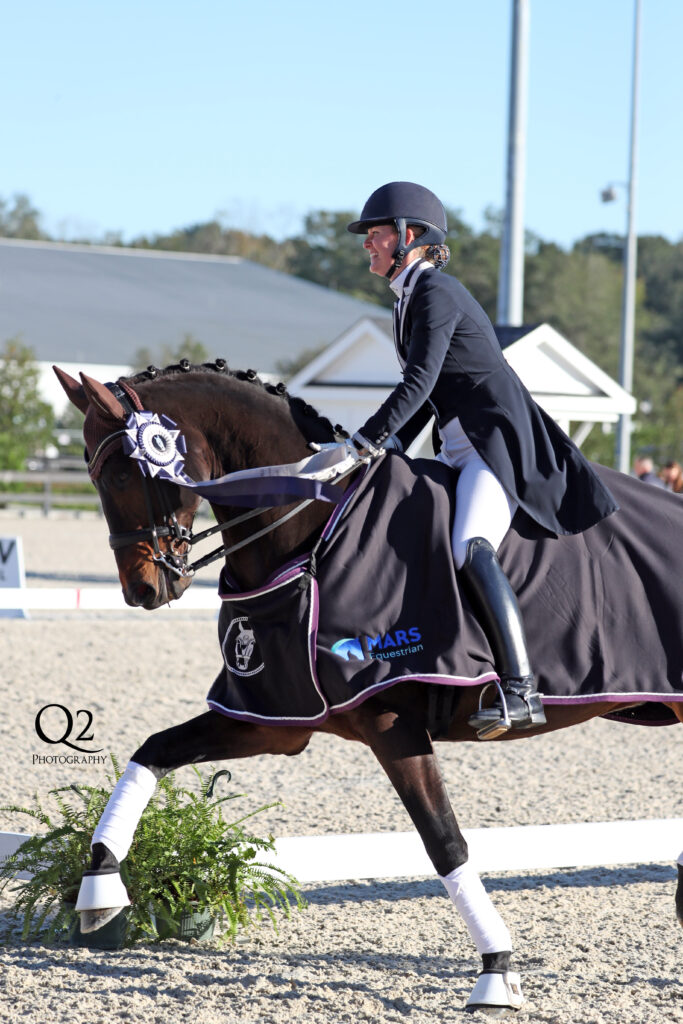 For all WEC competitors, horse owners and animal lovers in the surrounding Ocala area, the UF Veterinary Hospital located on the show grounds offers the best way to have leading-edge care from board-certified specialists. Sport horses, backyard pets, and animals large and small can be cared for at UF Veterinary Hospital at WEC.
Visit hospitals.vetmed.ufl.edu/wec to learn about the services available at UF Veterinary Hospital at WEC or call 352-414-3858 for information and appointments.
About World Equestrian Center
World Equestrian Center features two premier equestrian and multidisciplinary venues in Ocala, Florida, and Wilmington, Ohio.
These exclusive facilities comprise state-of-the-art arenas, expansive stadiums, versatile outdoor space, sporting fields and well-appointed exposition centers. An abundance of lodging options and luxury accommodations are conveniently located on-site, along with shopping and dining throughout each property.
Dedicated to offering great sport and good fun in a family-friendly environment, World Equestrian Center promises an unparalleled experience for exhibitors, spectators, vendors, sponsors and retailers built on three core values: Quality. Class. Distinction.
Media Contact:
Candace FitzGerald
Candace.FitzGerald@wec.net