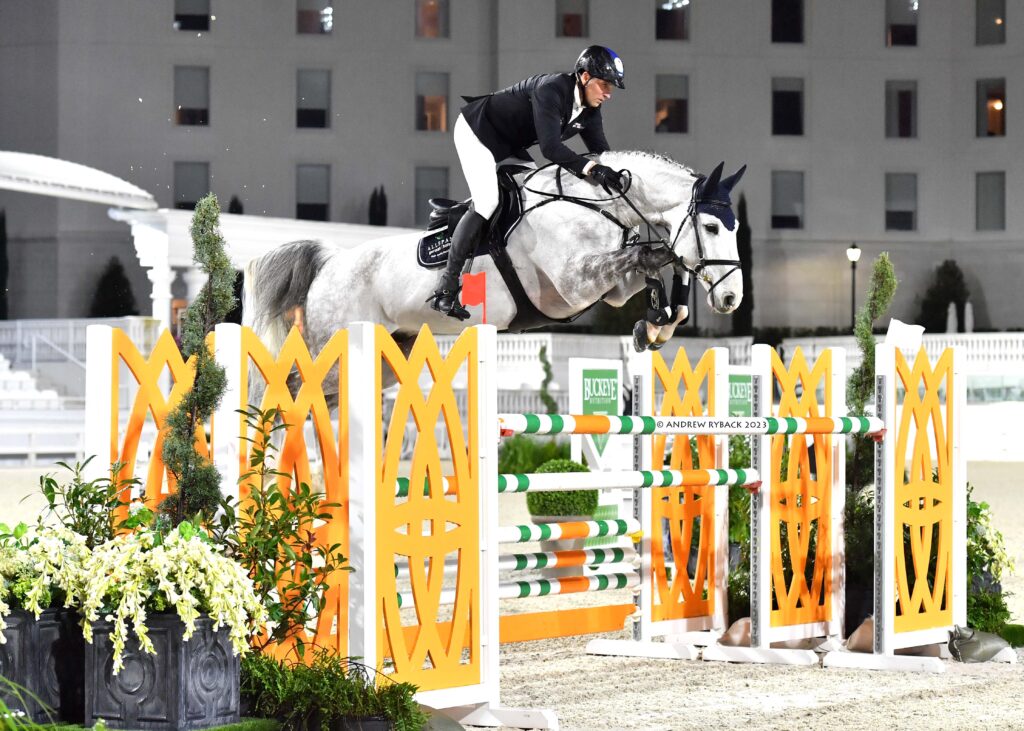 Ocala, FL – The World Equestrian Center – Ocala (WEC) 2023 Summer Series is underway with top-level hunter/jumper action. The nine-week series includes some new and exciting additions to the schedule on Friday nights beginning on July 14, 2023.
During weeks VI, VIII and X, the $2,000 Medium Junior/Amateur Jumper 1.30m-1.35m will be held under the lights on Friday night to allow junior and amateur athletes the chance to compete in a unique environment. WEC – Ocala is pleased to provide opportunities for talented athletes to further their career to larger levels and feature classes at the facility.
The $10,000 Buckeye Nutrition Futures Prix will return to the WEC Grand Arena on Friday night during Week IX. The Futures Prix features developing horses and athletes that hope to one day compete in the grand prix. 
Entries and stall reservations remain open for the 2023 Ocala Summer Series. The nine-week hunter/jumper competition sanctioned by US Equestrian (USEF) held June 13 through August 13, 2023, offers all levels of competition from leadline to Grand Prix and showcases four weeks of Fédération Equestre International (FEI) CSI3* competition from June 13 through July 9, 2023.
About World Equestrian Center
World Equestrian Center features two premier equestrian and multidisciplinary venues in Ocala, Florida, and Wilmington, Ohio.
These exclusive facilities comprise state-of-the-art arenas, expansive stadiums, versatile outdoor space, sporting fields and well-appointed exposition centers. An abundance of lodging options and luxury accommodations are conveniently located on-site, along with shopping and dining throughout each property.
Dedicated to offering great sport and good fun in a family-friendly environment, World Equestrian Center promises an unparalleled experience for exhibitors, spectators, vendors, sponsors and retailers built on three core values: Quality. Class. Distinction.