This week's Featured Finds highlights the many different dining options that World Equestrian Center has to offer. From early morning coffee at Dark Horse Coffee Co., to mid-day lunch at the International Grille and Café, to late night dinner and drinks at the Paddock Club, World Equestrian Center has an option for all of your dining needs.
Paddock Club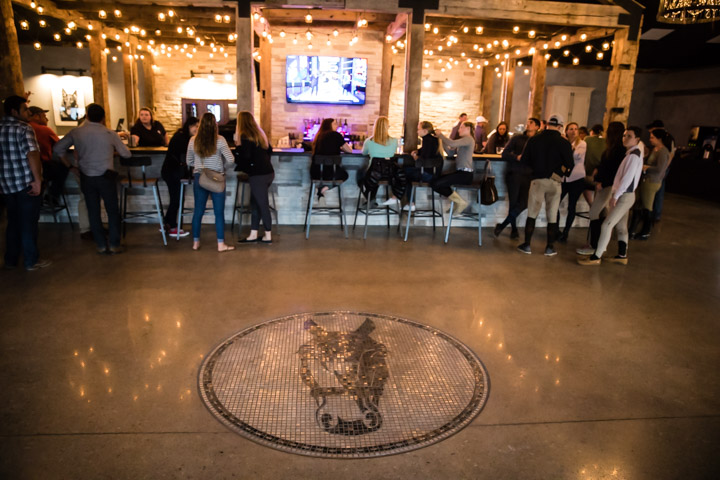 The Paddock Club is an expansive, beautifully decorated gathering place and event space featuring equestrian inspired décor and beautiful artwork by Sarah Lockwood-Taylor. Open to WEC exhibitors and all show spectators, the Paddock Club features a bar, games, flat screen TVs, plenty of comfortable lounging areas and a delicious menu of dinners and snacks.
The laid-back vibe and relaxed atmosphere at the Paddock Club allow guests to enjoy a drink, meal or just the company of one another after a day of horse showing. Overstuffed leather sofas, broad coffee tables and saddle leather club chairs invite guests to lounge with other exhibitors. High top dining tables are crafted from refurbished wine barrels with copper tops, the ideal spots for eating and conversing with friends. Equestrian style underscores the overall atmosphere, particularly in the charming details like animal accented pillows, an antique sleigh bench, horse statues and framed custom equine linocuts created by internationally acclaimed artist Sarah Lockwood-Taylor.
Equestrian artist Sarah Lockwood-Taylor has an impressive background in textile design, interior design, fine arts printmaking and murals. She has exhibited her work around the globe including London, Derbyshire, Birmingham, Brighton and Nigeria. Her distinctive artwork has received prestigious awards and accolades and her work has consistently appeared on national television. Her unique approach to art includes seeing possibilities and creating dramatic, arresting visual transformations. The artwork on display at World Equestrian Center features bespoke prints of beloved animals that are vivid, dramatic, and forever capture the unique bond that exists between animals and their human friends.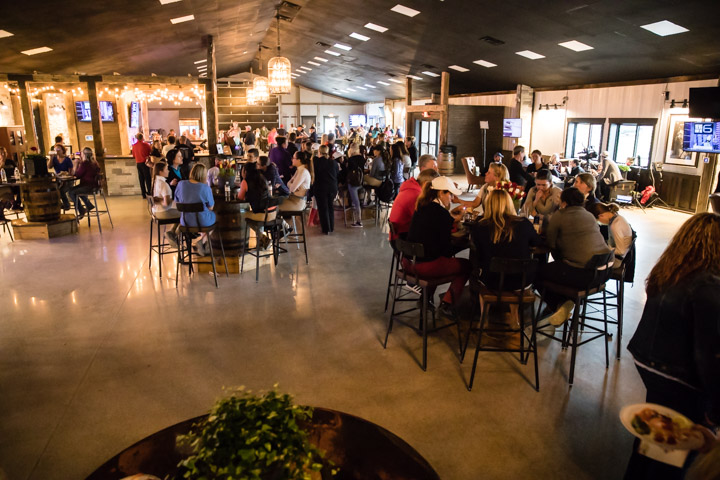 The Paddock Club was designed to be an inviting and versatile space to accommodate a range of functions and social gatherings. It is open from 4 pm – 10 pm on Wednesday , Thursday and Sunday, and from 1 pm – 12 am on Friday and Saturday, and serves food from 4 pm – 9 pm Wednesday – Sunday. The Paddock Club may also be secured for private functions. Watch for the brand new Paddock Club kitchen opening this Summer!
International Grille and Café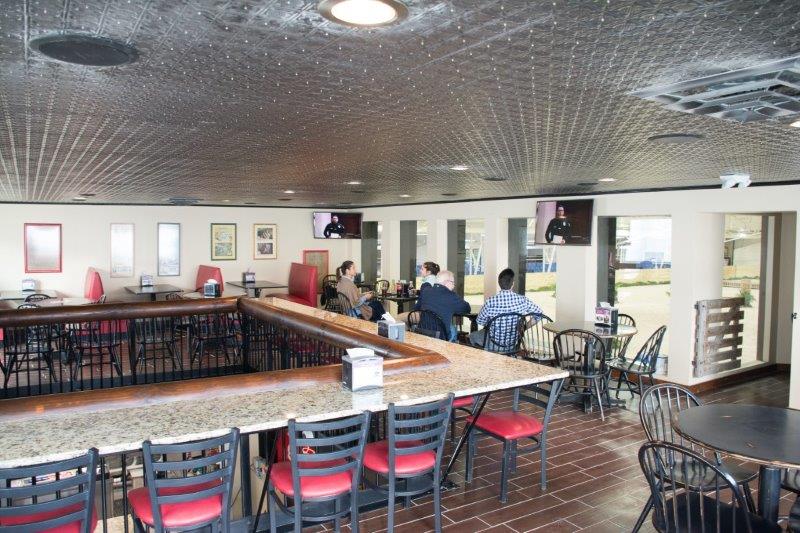 The International Grille and Café offers delicious breakfast, lunch and grab-and-go options at the heart of World Equestrian Center. The top floor overlooks the Roberts Arena so guests can enjoy an unobstructed view of the horse show while the relax and enjoy a meal.
The menu at the International Grille and Café features hearty breakfast options like bacon, eggs and breakfast sandwiches while the lunch menu features all of the favorites like sliders, soups and wraps. The grab-and-go fridge is fully stocked with salads, wraps, fruit bowls and many other healthy options for those looking to pick up a lighter lunch.
The International Grille and Café is open on Tuesday from 7:00 am – 5:00 pm and Wednesday-Sunday from 7:00 am – 30 minutes after the conclusion of the show day.
Dark Horse Coffee Co.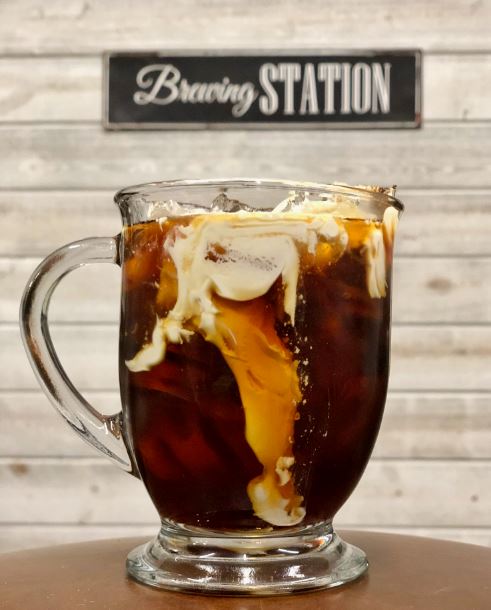 World Equestrian Center brings the boutique coffee shop to the show grounds with the addition of Dark Horse Coffee Co. Conveniently located at the heart of WEC in Vendor Village, Dark Horse Coffee Co. serves up delicious, completely customize-able hot, iced and frozen beverages. Overstuffed leather couches fill the cozy coffee house space providing the perfect spot to sip on a coffee or take advantage of the WiFi to catch up on work. With everything from coffees, to teas, to smoothies, Dark Horse Coffee Co. delivers all of the must-have morning drinks.
Dark Horse Coffee Co. is proud to exclusively serve coffee made from One Line Coffee beans, which are ground on-site to ensure the best flavor possible. The options are endless with a full line of syrups for extra "flavor shots" including raspberry, almond, vanilla, spiced brown sugar, hazelnut, pumpkin pie, white chocolate, caramel and dark chocolate, which can be added to any drink. Delicious pastries also line the menu, including a "Pastry of the Day". Dark Horse Coffee Co. is open Wednesday-Sunday from 6:30 a.m. to 4:00 p.m.
About World Equestrian Center
Located in Wilmington, Ohio, the World Equestrian Center features more than 200,000 square feet of climate-controlled riding space, making it one of the largest indoor/outdoor equestrian sport venues in the world. The state of the art facility features premium footing, permanent stabling and onsite accommodations as well as 28 weeks of AA rated Hunter / Jumper competition.
Dedicated to offering great sport and good fun in a family friendly environment, the World Equestrian Center promises their exhibitors an experience built on three core values: Quality. Class. Distinction.
In 2021, the World Equestrian Center will debut a brand new location, providing world-class equestrian competition and equestrian-inspired country club living, all adjacent to the fabulous Golden Ocala Golf & Equestrian Club in Ocala, Florida. For more information please visit www.wec.net.
Connect with the World Equestrian Center on Social Media: