There are many gems scattered throughout the World Equestrian Center property, but A Sudden Impulse boutique shines particularly bright. A Sudden Impulse boutique features a collection of carefully curated items inspired by the equestrian lifestyle including fanciful artwork, fine jewelry, timeless antiques, beautiful apparel and luxurious gifts. Whether shopping for yourself, a fellow equestrian or a friend, you're sure to find something unique at A Sudden Impulse.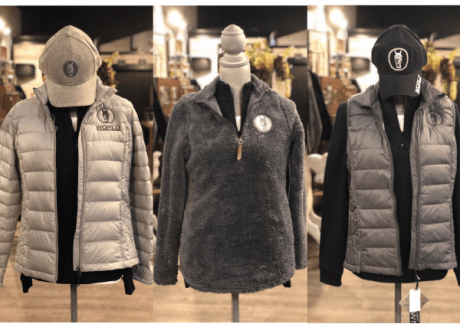 One of the highlights of A Sudden Impulse is the plethora of apparel that fills the boutique. Our WEC co-branded logo merchandise comes from popular brands like Vineyard Vines and J. Crew, and includes WEC-branded vests, elegant embroidered V-neck sweaters, cozy fleece wear, clean-cut polo shirts, spirit shirts, warm jackets, colorful belts, and trendy ¾ zip pullovers. Also found in the boutique are comfortable WEC t-shirts, branded ball caps, campfire mugs, and Yeti tumblers. Winter wear is abundant in A Sudden Impulse right now, perfect for the chilly temperatures this Winter's Polar Vortex has brought! Jackets and vests are the perfect Winter staple, comfortable enough to wear inside at World Equestrian Center or warm enough to wear outside in the cold. The Winter weather calls for a good ball cap as well, with high winds messing up even the best blowout. World Equestrian Center ball caps are available in a multitude of colors to match any outfit. When you need something to carry your WEC wardrobe around in, look no further than our WEC weekender bags.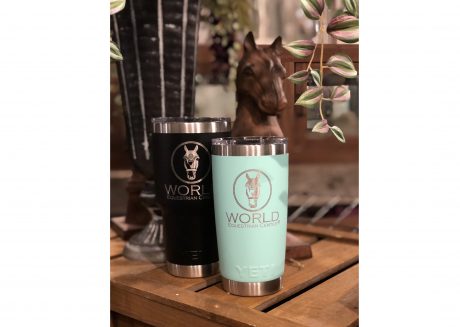 World Equestrian Center co-branded Yeti cups have been incredibly popular. They flew off of the shelves before Christmas, but, guess what…they're back! Even better news? We have brand new colors and styles! While A Sudden Impulse still carries the black Yeti Rambler 14 ounce Mug and the navy Yeti Rambler 18 ounce Bottle, new Yeti Rambler 20 ounce Tumblers and Yeti Rambler 30 ounce Tumblers have been added to the WEC Yeti collection! The 20 and 30 ounce Tumblers are now available in navy, black and even seafoam! WEC Yeti products are perfect for keeping your drinks at the right temperature, whether in the comfort of the indoor arenas and barns or outdoors in the cold. The Yeti 20 ounce Tumblers went quickly before Christmas and are one of the hottest new products at A Sudden Impulse, so get them while you can!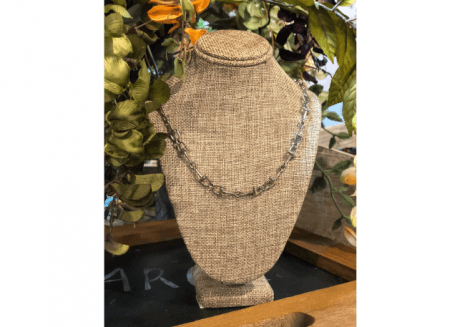 They say diamonds are a girl's best friend, but we think that applies to all jewelry, particularly equestrian-inspired jewelry. A Sudden Impulse holds a stunning collection of jewelry with everything from tiny paw earrings to delicate cross necklaces. If you are looking for something horse inspired in a more literal sense, the jewelry collection from Lisa Welch Designs embodies everything equestrian, and we can't help but love it. Lisa Welch is an American jewelry designer who has combined her passion and talent of art and design with her love for animals. Her unique and distinctive jewelry styles are perfect for the fashion savvy and discriminating pet owner. Her stunning jewelry can be found prominently displayed in the jewelry case by the checkout in A Sudden Impulse.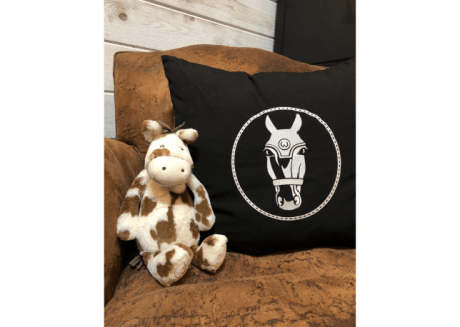 A Sudden Impulse boutique has something for everyone, even our tiny riders. The entire back section of the boutique is dedicated to kids, and is fully stocked with everything from toys to apparel. The kids' section of the boutique holds all of the fun coloring books, stickers, popular WEC pop-sockets, colorful WEC branded InkStables socks, Fluff Monkeys and Melissa & Doug stuffed animals a kid could ever wish for. You can even pick up your very own Sandy Bottoms, the World Equestrian Center mascot, at A Sudden Impulse. We didn't forget about our furry friends! We also carry dog collars, leashes, travel bowls, and treats.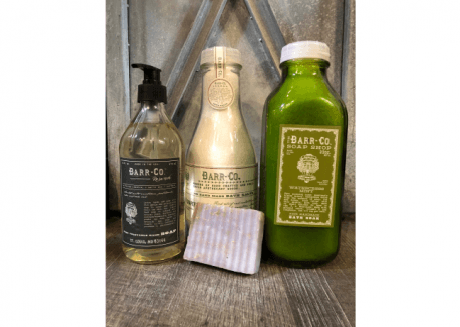 Looking for a little something to spoil yourself with? A Sudden Impulse carries Barr-Co. bath products. Barr-Co. prides itself on creating eco-friendly, quality goods in small batches, each with an original scent that comes in a pretty, reusable package (think glass bottles, muslin bags and lidded tins) scripted with classic Americana typography. Barr-Co. provides the luxury feel while still remaining environmentally responsible, adding to the value of the brand. A Sudden Impulse carries Barr-Co. products like hand soap, hand lotion, body lotion, body wash and bath soaks. A Sudden Impulse also carries beautiful hand made soaps that smell just as delightful as they look.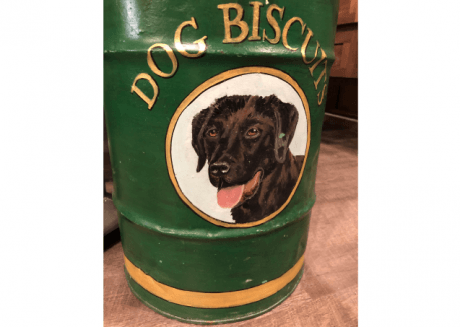 If antiques are more your style, A Sudden Impulse has something for you, too. The boutique carries stunning hand painted tin antiques with images of dogs, foxes and other precious animals. The antiques look breath taking in any home, office or barn, having the essential "vintage" look that ties into any decor. The brilliant colors and gorgeous finishes are sure to brighten any room.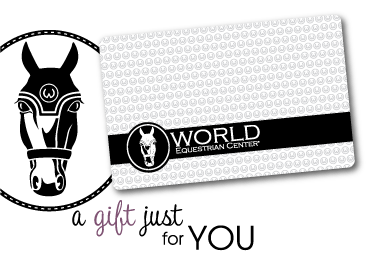 If you simply cannot decide, then WEC Gift Cards might be just the thing! WEC Gift Cards are redeemable in the horse show office, the International Grille & Cafe, the Paddock Club, and at A Sudden Impulse. Stop in to pick up a gift card for a fellow equestrian during your next visit to the World Equestrian Center.
There's something fun for everyone at A Sudden Impulse boutique. Conveniently located by the Roberts Arena, the boutique is open during horse show hours or by chance. Stop in next time you're at the World Equestrian Center to pick up a unique gift for someone special, especially if that someone special is you!