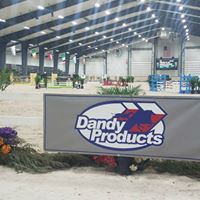 "Dandy Products, Inc. offers the highest quality of protection available for animal safety surfacing. Specializing in custom work and difficult padding areas. We manufacture our own wall padding to provide customers and facilities worldwide with the top of the line custom padding. Dandy Products has provided solutions for universities, veterinarians, zoos, private farms, and athletic facilities. No project is too big or small."
This week's Featured Find is World Equestrian Center sponsor Dandy Products. Dandy Products provides wall and floor padding for equine, large and small animal, and athletic and ballistic industries, as well as barn equipment. The company was incorporated in 1989, making 2019 Dandy Products' 30th year in business. It originated with Dan Reed and Andy Brown, whose names together make "Dandy". Both in their early twenties, Dan and Andy were looking for a way to make a little extra spending money. The pair's first sale was a liverpool. Having seen one a year or so earlier and having a need for one at the farm they were working at in Connecticut, the pair sat down and redesigned the liverpool. They then took their design to a fabricator to have it made, and their first liverpool was born.
In the first year, Dan and Andy expected to sell about ten liverpools throughout the year, but ended up selling over 150, launching Dandy Products into the market. Dan and Andy then started their search for more products needed in the industry, which eventually led them to quit their jobs to focus on Dandy Products. A few years later, Andy decided to go in a different direction and Dan took over Dandy Products, but pair are still fantastic friends. Dan's wife, Colleen, began to help with the business about twenty six years ago, and the pair have run Dandy Products together ever since.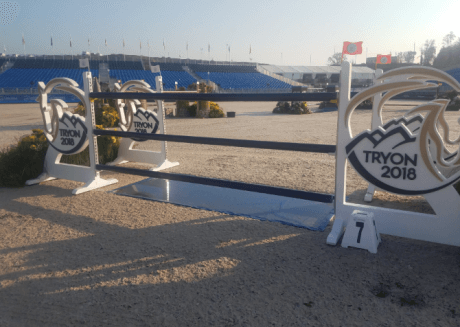 Both Dan and Colleen come from a showjumping background, and their knowledge in the field is invaluable in delivering top quality products. Dandy Products' liverpools have been in multiple Olympics, multiple World Championships and World Cup Finals. Considering Dan and Colleen's backgrounds in showjumping, Dan says that it's neat to see their products at those events.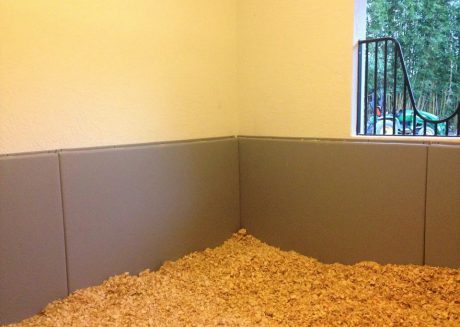 Dandy Products sets up booths at several horse shows, including World Equestrian Center, and even has a mobile rig, which is currently in Wellington, Florida. Their stores sell a myriad of products including liverpools, padding, tack trunks and various other farm supplies. Dandy Products also has a separate, considerably larger, full division from farm supplies which includes padding and rubber flooring for veterinary hospitals. The padding is used in recovery rooms and on surgery tables. Dandy Products currently occupies about 1,000 different veterinary hospitals. The line is complete with padding for recovery rooms and surgical tables and is designed for animal protection.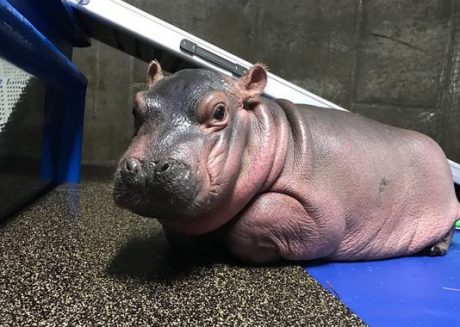 About a year ago, the Cincinnati Zoo made a call to Dandy Products saying they just had a baby hippo born named Fiona. They met with Colleen, who designed protective floors and walls for Fiona. The floors and walls were pictured in every video on the news and social media, as Fiona spent the early part of her life on them. The idea is that, as Fiona grows, the floor and wall padding would change according to her needs. Dan notes the experience as very fun.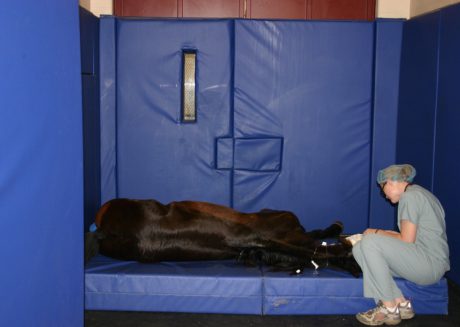 Dandy Products' uniqueness lies in the many customizable options that they offer. It is rare that Dandy Products delivers a standard, off-the-shelf product. Most products are completely custom based on the need of the client. Every need is different, from baby hippos to race horses to different veterinary hospitals, so Dandy Products customized each product to suit each client's specific need. Clients even have different needs when it comes to tack trunks. Dandy Products also prides themselves on being an American-made product, and Dan notes that maintaining that standard is very important to them.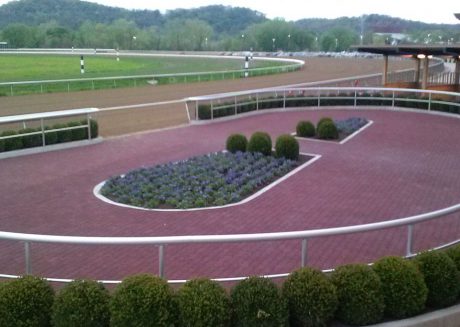 Dan notes a particularly memorable experience during the last 30 years in business as doing all of the rubber flooring for Churchill Downs, Pimlico and Belmont in 2003. All of the work was done in the Spring before the start of the Triple Crown. Dan says, "That was fun knowing that all three races were on our floors."
Stop by Dandy Products' booth in the R+L Arena hallway to chat about your next custom product for your farm, or to see their full array of products, visit their website.
Photos courtesy of Dandy Products.