This week, our Featured Finds vendor comes to us in the form of the familiar face of Farm Vet. Farm Vet has been a fixture at the World Equestrian Center, operating out of their trailer in the hallway of the R+L Arena by the ribbon room since 2016. Farm Vet strives to put the health of horses and pets above all else, supplying a selection of both equine and pet pharmaceuticals, a variety of supplements, healthcare and wellness products, therapy equipment, tack and barn supplies. Their uniqueness lies in their complete offerings of both large and small animal pharmaceutical medications and specialized compounding. Today, we chatted with Farm Vet Sales Associate Mel Borrego to learn a little about the company and the products they carry in their online store, mobile stores and warehouses.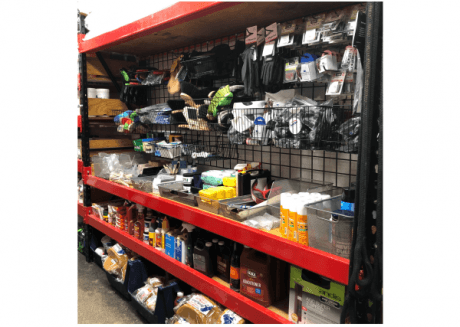 Farm Vet was started by Christian Curry, an experienced member of the equestrian community. The company is based out of Tennessee, Curry's home state. The multiple Farm Vet Mobile Stores travel the country going to large horse shows. "Where the bigger horse shows are, that's where you'll find Farm Vet. Farm Vet is like a convenience store for equestrians. If someone forgets something from their barn, on the way to the horse show, or when they get to the horse show, we have supplies for them to suit their needs," says Borrego. The Farm Vet mobile store at World Equestrian Center holds a myriad of items including products for grooming, healthcare and prescription-based veterinary care.
One of Farm Vet's best sellers is the lines of calming and focusing products they carry, including popular brands like Perfect Prep. Perfect Products, the maker of Perfect Prep, is a specialized and dynamic nutraceutical company dedicated to the comfort, well-being and performance of top equine athletes. With a growing need for nutraceuticals in horse show industries, Perfect Products seeks to provide a safe and effective product that contains no prohibited substances (determined by equestrian governing bodies). Perfect Products offers products for calming, performance support, digestive support, joint support, hoof repair, allergy and immune support and tendon and ligament repair.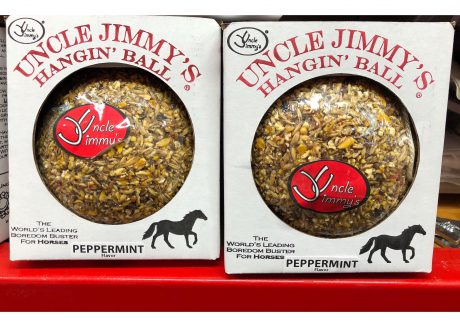 While Farm Vet is not a tack store, they do carry a few essentials like halters, girths and bell boots at World Equestrian Center, along with a larger selection of bridles, reins and bits online. The trailer at WEC is stocked with much-needed supplies including shampoos, salves and balms for cuts and bruises, liniment for the legs and back, fly spray, horse treats and clipper blades. "We carry all of the simple supplies you would have at the barn but may not have at the horse show. We can provide that for you," says Borrego.
When it comes to supplements, Farm Vet is in full supply. You may recognize the logo of WEC sponsor Horse First on the shelves of the trailer. Horse First's products include supplements to aid with everything from calming to joint support, and the company is committed to offering the highest quality ingredients available, supplying the horse owner with a range of products that are comprised of the highest levels of active-ingredients of any supplements on the market.
Farm Vet also carries a stock of pharmaceuticals. With a prescription from their vet, customers can visit Farm Vet and order any medication, and Farm Vet will have it shipped to the horse show within just a few days, and can even overnight medications. While the Mobile Store at World Equestrian Center does not carry pharmaceuticals on the trailer, the larger semis have many medications in stock and ready for immediate purchase with a prescription.
Stop by Farm Vet during your next trip to World Equestrian Center at their trailer, located in the hallway of the R+L Arena near the ribbon room, or shop Farm Vet online at www.farmvet.com. Be on the lookout for Farm Vet trailers at horse shows across the country this year, including multiple stops at World Equestrian Center shows!