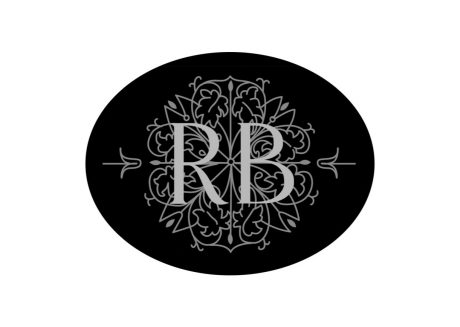 This week's Featured Find at World Equestrian Center is Riders Boutique, a mobile and online boutique for the equestrian lifestyle, currently located in Vendor Village. Riders Boutique offers equestrians a myriad of top-of-the-line products for both horse and rider, including stunning show clothing, eye catching schooling attire, gorgeous bridles, essential bits and plenty of fun accessories to accompany any outfit. According to Riders Boutique, they pride themselves on finding unique, elegant and functional gear for customers to look their best in and out of the show ring. They want riders and horses to be comfortable and confident, so they only work with the best brands from across the world, including GPA, Cavalleria Toscana and Parlanti. Following are a few top-quality brands that you can find at Riders Boutique in Vendor Village or online at their website.
Anique Sun Shirts
Anique signature, ultra-light quarter zip shirt with cooling smart yarn technology helps you maintain a comfortable body temperature during and after physical performance in hot weather. It is also the perfect layering piece for the cold days.
Cavalleria Toscana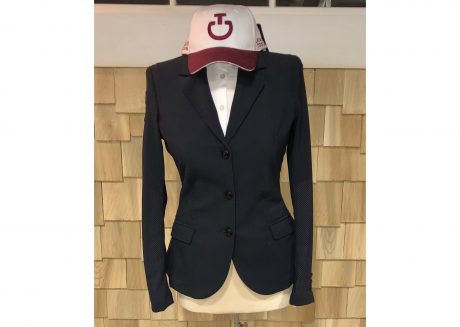 Cavalleria Toscana, founded in 2008, has developed products that were born from tradition, elegance and style. We have invested in technology, discovering unique technical solutions for the equestrian sport. Rider's Boutique has curated a wonderful collection of CT clothes to make sure our customers are fashionable, elegant and comfortable for both inside and outside the show ring.
Flex-on Stirrups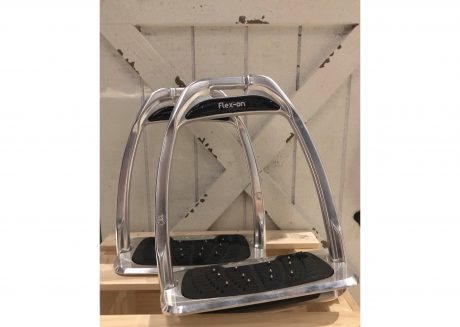 We design, manufacture and market innovative stirrups for equestrian sports, combining design, comfort and performance. With the redesigning of our Aluminium Range, the launch of a Green Composite Range, and a Grand Luxe Range, Flex-on is right in line with the current market trends to meet the needs of all riders.
Each of our products is manufactured in France with care and passion.
Freejump
Created to serve the market of riding enthusiasts, Freejumpsystem is a benchmark in terms of innovation and high-tech products designed for the performance, comfort and safety of both riders and horses. Since its start in 2001, thanks to its close and continuous collaboration with the world's best riders and its attentive response to the needs of amateur riders, Freejumpsystem has constantly improved the competitiveness of its products.
Today, Freejump is the leader of high performance stirrups thanks to the performance of their single-branch technology. Freejump also offers integrated riding shoes and half chaps, a concept in the limelight of the biggest Championships since 2007.
GPA Helmets
Drawing on its know-how and expertise acquired in the car racing world, GPA was the first European manufacturer to put approved riding helmets on the market, even before the standard was made mandatory Europe-wide. Initially concentrating on show jumping, GPA then widened its range to cover all the riding sports: eventing, endurance, polo, driving and gallop races.
Horse Pilot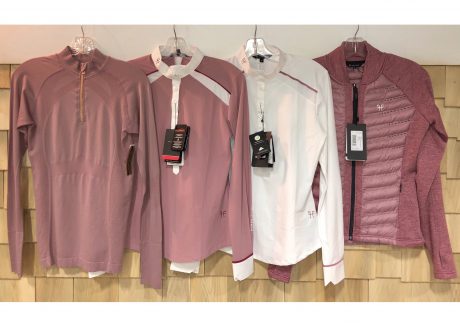 Riding is a sport, a sport in which tradition runs deep. How many other Olympic disciplines take place in jackets and trousers? But however rich this legacy is, it must not hinder the riders' performance. We feel the need to reinvent riding apparel. We see riders as athletes who have the same needs as more conventional athletes, whether runners, skiers or climbers.
Kask Helmets
KASK, based in Italy, specializes in developing, designing, and manufacturing of safety helmets of the highest quality. In every field of application KASK helmets are at the forefront, be it skiing, cycling, mountaineering, horse riding, rescue or safety world.
KASK's mission is to maintain a perfect balance between technological excellence, functionality, safety, and attractive design in their products. KASK is constantly researching and looking for ways to go beyond and improve the quality of KASK helmets even further. Now among the top brands in the sports and outdoors, KASK is committed to maintaining the highest standards in safety helmet production in order to ensure the highest quality and offer the best protective helmets for the most demanding customers.
Les Interchangeables Paris Bracelets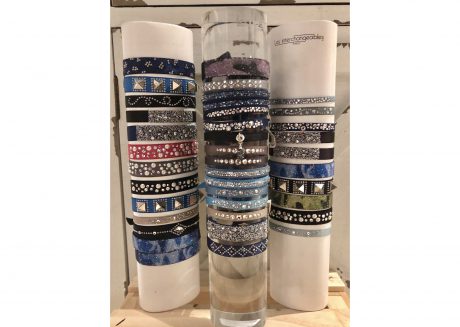 The Paris Bracelet by Les Interchangeables is an inspired line of fashion jewelry conceived by French entrepreneur Audrey Bot. Designed as an effortless way to bring color and sparkle to all the facets of your life, the full collection is handmade in our Paris atelier with couture-quality stretch ribbon and genuine Swarovski® Crystals. Adjustable and water-resistant, each style is available in a rainbow of fashion-forward colors, and we are constantly launching new options! From the beach, to the office, to girls night out… the look is incredibly versatile, and always super chic.
MaeLort & Co.
We strive to be unique, different and to challenge the status quo. We challenge it by making beautifully designed Equestrian backpacks that are amazingly functional for the rider. And while there will be those who think we are crazy, we know we stand by those who aren't afraid to change the world.
We realized, as riders, we couldn't express ourselves and be unique with the current equestrian backpacks on the market, which provided no style and limited functionality. So we decided to take to the drawing board and design an equestrian backpack the way we wanted it.
So here we are, daring to be different.
Parlanti
Parlanti boots are some of the most desired boots in the equestrian world. They have spent over 30 years dedicated to make unique footwear to dress the best riders in the world, such as Penelope Leprevost, Ben Maher and Edwina Tops-Alexander.
Pikeur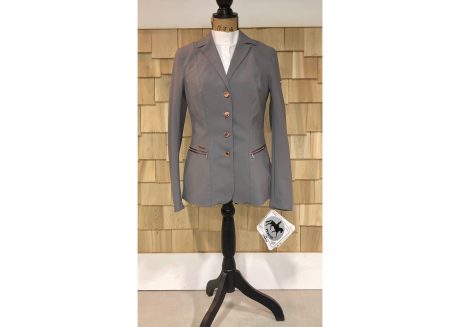 Pikeur is known for fashion forward, functional equestrian apparel. Their reputation of quality and experience make them a leader in the equestrian industry.
Snaks 5th Avenchew
Snaks 5th Avenchew has been changing the way your horse "Snaks" since 2014. Breaking the mold by providing delicious, healthy pet treats with impeccable care and craftsmanship.
With so many options to choose from, there is no doubt that you will find just what you are looking for at Riders Boutique. Shop Riders Boutique both in person in Vendor Village and online at Riders-boutique.myshopify.com.