This week's Featured Find brings us a little pampering in the form of Rodan + Fields, a premium skincare brand built on a legacy of innovative dermatology-inspired skincare products backed by clinical results. Rodan + Fields consultant Christy Rudwall combines her expertise in skincare with her knowledge of equine industries to bring top-of-the-line products from Rodan + Fields right to the horse show. Christy can be found in Vendor Village in her shop Skin Care 101 this week from Friday to Sunday and will have products available to test. Artwork from Trisha Calvert of Trisha Calvert Designs will be displayed and available for purchase as well.
Why Skincare is Important in the Equine Industry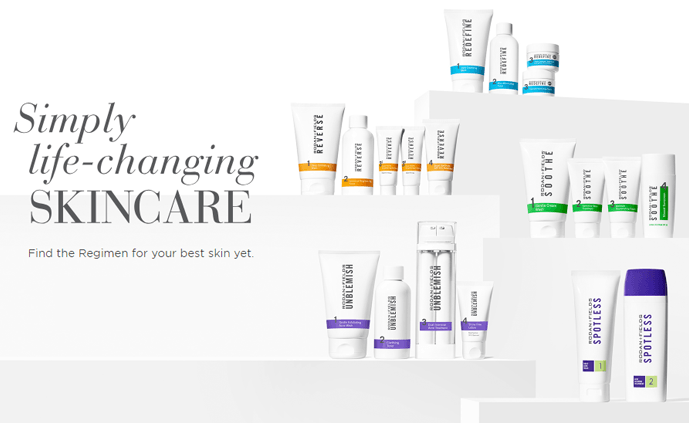 Christy says, "The most important part of taking care of our skin is actually taking steps to take care of our skin!" She explains that riders are prone to an increased amount of exposure to UVA rays that damage the skin from being out in the sun so often. It's extremely important that riders start protecting their skin at a young age to prevent any future issues, like Melanoma. Christy advises that young riders wash their face well and reapply sunscreen every thirty minutes to help reduce the effects of aging and the effects of the sun later on in life. For those of us who already have sun damage, Rodan + Fields offers a line of products called Reverse. The Reverse line can help lighten and remove sun spots that appear on the skin from extended sun exposure.
Rodan + Fields carries five lines of skincare: Redefine, Reverse, Unblemish, Spotless and Soothe, all of which can be useful for those in equine industries. Redefine is one of the most popular Rodan + Fields lines and can be used for almost all skin types. Reverse can be used to get rid of some of the sun damage that happens over the Summer months. Spotless is useful to clear breakouts in young skin, while Unblemish is helpful for those that need a more gentle approach to clearing breakouts. Soothe is great for sensitive skin or things like wind burn. While the curated lines that Rodan + Fields offers are fantastic on their own, the lines are made to be used together so that each person can customize the products they use to their individual needs and skin goals.
On top of typical skincare like moisturizers and cleansers, Rodan + Fields also offers an Enhancements line that features eyelash boosting serum, full body moisturizer and mineral powder sunscreen that acts as a lightweight foundation with sun protection.
Rodan + Fields Skincare Lines
Redefine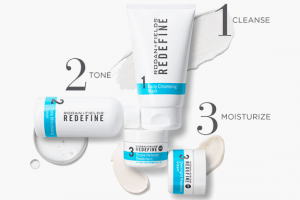 Reveals noticeably smoother, younger-looking skin in three simple steps with a Multi-Med Therapy Regimen.
Reverse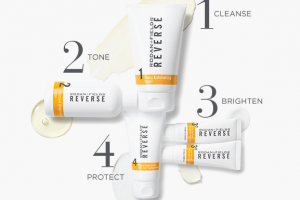 Addresses skin discoloration with a four-step, Multi-Med Therapy Regimen to either brighten dull skin or lighten dark spots.
Unblemish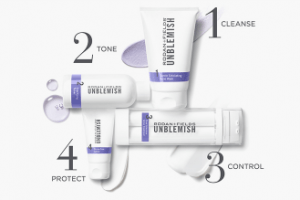 Clears adult acne blemishes and tackle visible signs of aging with a four-step, Multi-Med Therapy Regimen.
Spotless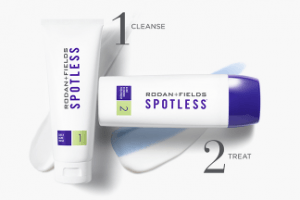 Kills acne bacteria starting Day 1 with a fast-acting 2-step treatment for teen and young adult acne.
Soothe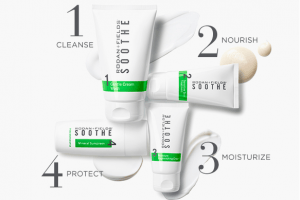 Reduces visible redness and calm sensitive skin with a four-step, Multi-Med Therapy Regimen.
About Rodan + Fields
Rodan + Fields® is redefining the future of anti-aging skincare. Founded by Dr. Katie Rodan and Dr. Kathy Fields, world-renowned dermatologists, we are a premium skincare brand built on a legacy of innovative dermatology-inspired skincare products backed by clinical results. Our company was established on the principle that living better in your skin means living better in your life. We believe everyone has the opportunity to make a difference in their own lives—and in the lives of others. Accordingly, our unique business model offers an unparalleled personal enterprise opportunity for individuals to join a community of like-minded entrepreneurs connected via social networks. At the core of everything we do is a commitment to create positive change in people's skin, in their lives and, ultimately, in the lives of others.
Rodan + Fields was founded in 2002 by Dr. Katie Rodan and Dr. Kathy Fields as a department store brand. Today, Rodan + Fields is changing skin and changing lives as a social commerce brand that enables Independent Consultants to pursue their dream of running their own business.
About Artist Trisha Calvert of Trisha Calvert Designs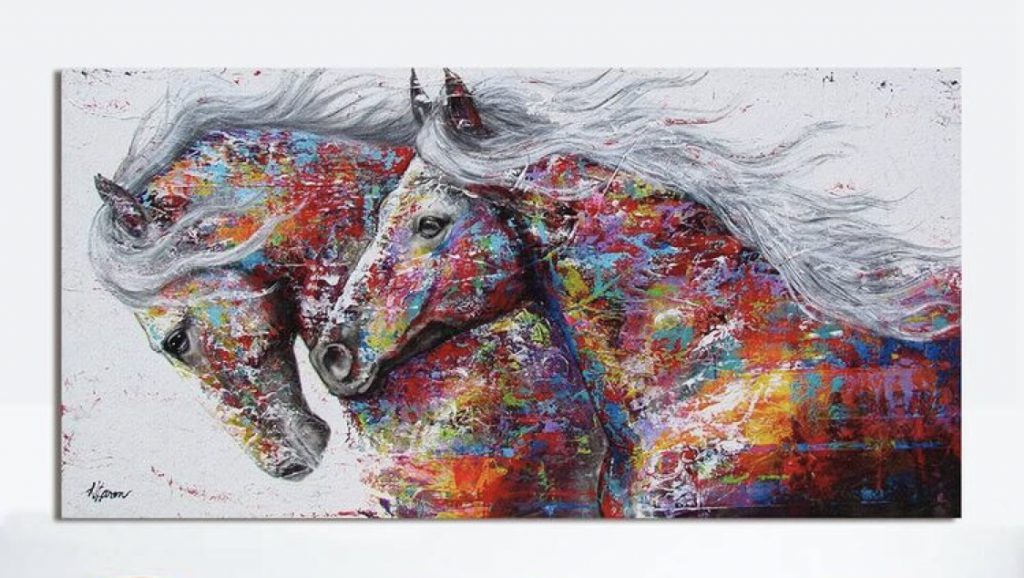 For over a decade, Tricia has immersed herself in art – visual and written – whether it's oil painting, charcoal drawings, creating unique jewelry or writing a book. Tricia's talents cross multiple artistic spectra. The joy of creating something from nothing and creating personal items that bring happiness to others ultimately is her driving force.
Tricia earned an MA from Antioch University Midwest where she created a degree in Integrated Art Studies. She earned an MFA from Antioch Los Angeles in Creative Writing. Tricia has taught Visual Art at Sinclair Community College, K-12 Art Gallery, Dayton Art Institute, and Rosewood Art Gallery. She also teaches private lessons in all mediums.
Tricia enjoys getting to know people and what is important to them before creating a custom piece for their home or office that speaks to the soul and changes the environment for the better.
Visit her website or view her work this week in Vendor Village.