Four generations of equestrian industry background stand behind this week's Featured Find at World Equestrian Center: The Custom Fox. Based out of Lambertville, Michigan, The Custom Fox tack shop is owned by Beth and John Pfeiffer and offers a plethora of products for both the horse and rider, each hand selected and tested by Beth's family of horsemen. The Custom Fox is conveniently located in their original mobile tack shop in the R+L Arena hallway across from the schooling area, and all are welcome to stop by for a look around the store.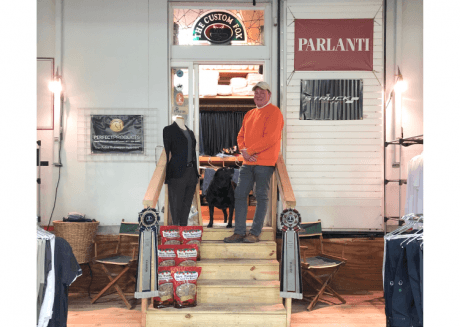 John explains how The Custom Fox came to be, "I was in construction and I was going to start building homes. I actually had the materials to study for that and take the test to become a builder, but it came up that Beth's brother said, 'Hey, what do you think about starting a tack shop?' I thought, well, I was going to start my own business anyway, so I'll give it a try. We're going on twenty four years in business now. We started in 1996. Our son, Henry, was starting to ride horses around that time and Beth was still riding. Beth's whole family is into showing horses. They do everything from shipping, to growing hay to the actual training. Everyone has their part. So my part was going to be the shop so I could equip everybody." John jokes, "It was a good way to get our stuff more at cost!"
Beth added that there was a need for an upscale tack shop in the Lambertville, Michigan area, so that also drove the idea to start a tack shop. "John married into my horse family, he was not a horseman, so that's how he got wrapped in. He did have a Business degree from Ohio State, so he was fully able to handle the mobile tack shop, even not knowing what it was like to be a horse person. My brother was involved in a trucking company, so he readily knew about semis and knew we could make a really cool semi. The one we travel around with now is the original semi," says Beth. With the combination of John's construction knowledge and Beth's brother's knowledge of trucks, the layout for the mobile was created and built to suit the needs of the The Custom Fox.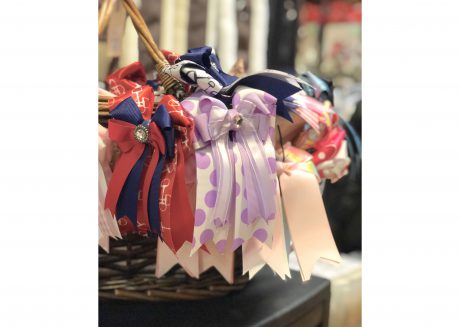 Beth and John have shared many memories as they traveled the East Coast from horse show to horse show. They both agree that having their kids grow up going to horse shows with the mobile was special. "We kind of keyed in on the shows that they were showing at, so if our barn was going to Jacksonville, Ocala, or Tampa, Florida, that's what the mobile did. We also used to spend thirteen weeks per year in Kentucky. We did all of the shows from Florida to upper Michigan on this side of the Mississippi. We did Traverse City, Michigan in July. I don't know where else you would want to be in July. It was fun," shares Beth. "We are four generations of horse people, so we pretty much know the whole crew. It's been very rewarding taking care of other professionals. Being a professional family, then being able to help out the other professionals with good, safe equipment. We're very much into the traditional look, the correct fit. The trainers appreciate it. They're busy. So when they can send their clients in and they know that we're being honest and taking care of them, its nice. It's rewarding. We all appreciate each other by doing that. The outfit is one thing you can control. Once you go into the ring, then it's up to the rider and the horse, but dressing people correctly is something you can control."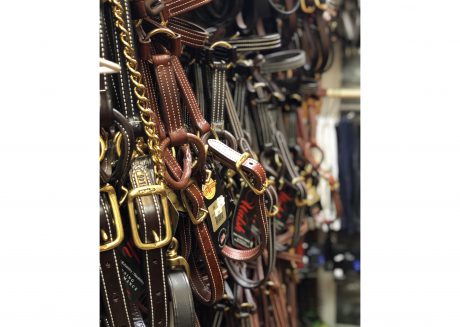 The Custom Fox carries a multitude of brands including Wilkers, Walsh, Fabbri, Parlanti, Samshield, Horseware Ireland, Alessandro Albanese, Equifit, Success Equestrian, Pikeur and Grand Prix. They also carry "horse show staples" like Tailored Sportsman and RJ Classics. "We love Made In America stuff, so we try to stick with our companies that are made here in America and promote that," says John, "Sometimes, the better quality leathers come from Germany, France and Italy. We do try to carry a reasonably priced line for those that don't want to spend the money on the top-notch quality things. We look for good quality that we can stock correctly."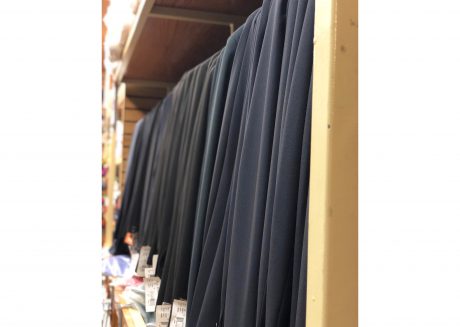 The Custom Fox also has a fantastic stock of both Boy's and Men's apparel. Beth explains that, when her son was growing up and showing, it was often difficult to find boy's riding apparel in stock. "I feel for parents that are shopping for Boy's apparel because it's not easy to find. We have it all. We are a family business taking care of families. We've worked hard to make sure we get everybody taken care of. We even have dog coats," laughs Beth.
Both Beth and John agree that a benefit of being in a professional equestrian family is that they are able to test all of the products they carry themselves, so that they can ensure they are offering the best quality products to their customers. Customer service is a top priority at The Custom Fox, and Beth is sure to note that if they do not have something on the shelves that a customer needs, they can get it.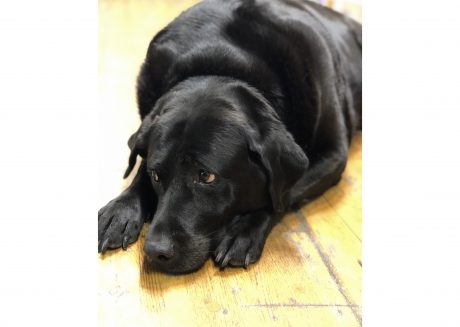 You can shop The Custom Fox at their location in Lambertville, Michigan, on their website or in the hallway of the R+L Arena across from the schooling area.