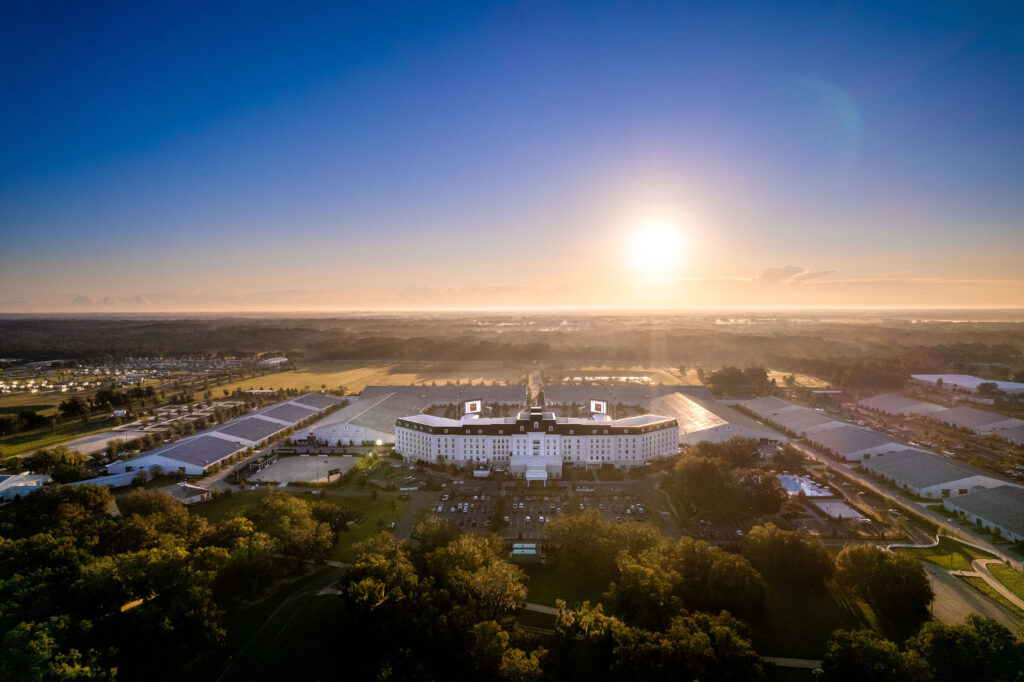 Ocala, FL – Due to forecasted weather, the first round of the 2023 Premier Equitation Cup Championship powered by Gary Yeomans Ford has been moved to Indoor 3. The first round will commence at 12:15pm.
Spectators are encouraged to come watch the best junior athletes in the nation compete for a brand-new Ford Explorer XLT SUV and the prestigious Premier Equitation Cup title!
The Grand Prix Dining Experience presented by Wheels Up has been cancelled for tonight, February 11. Refunds will be issued. If you have any questions regarding the cancellation, please contact Kimberly.Kent@wec.net.
About World Equestrian Center
World Equestrian Center features two premier equestrian and multidisciplinary venues in Ocala, Florida, and Wilmington, Ohio.
These exclusive facilities comprise state-of-the-art arenas, expansive stadiums, versatile outdoor space, sporting fields and well-appointed exposition centers. An abundance of lodging options and luxury accommodations are conveniently located on-site, along with shopping and dining throughout each property.
Dedicated to offering great sport and fun in a family-friendly environment, World Equestrian Center promises an unparalleled experience for exhibitors, spectators, vendors, sponsors and retailers built on three core values: Quality. Class. Distinction.