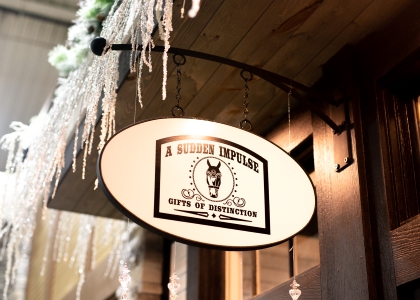 World Equestrian Center features two premier equestrian and multidisciplinary venues in Ocala, Florida and Wilmington, Ohio. Both locations have A Sudden Impulse Boutique, where spectators and exhibitors can shop for quality World Equestrian Center branded merchandise, fine jewelry and fanciful gifts. A Sudden Impulse Boutique is also the exclusive on-site purveyor of custom embroidery, engraving and printing.
A Sudden Impulse Boutique also offers an online store that features branded merchandise, clothing and accessories. Visitors to the A Sudden Impulse online will be able to shop two distinct WEC-branded collections for the whole family: Winter Circuit Favorites and Summer Collection. The new online store features popular WEC merchandise including quilted vests, technical jackets, hoodies and pullovers; along with ball caps, t-shirts and insulated drinkware. Click here now to shop the new online A Sudden Impulse Boutique.
Meet the A Sudden Impulse Ocala Team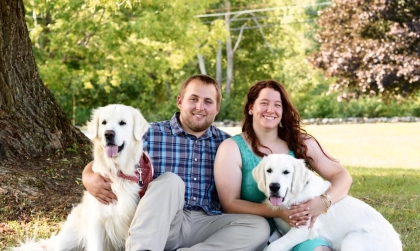 Cody Garray carries on the family tradiiton of exceptional quality and customer service started by Mona's Monograms, which WEC acquired in 2021. Jess Garray, Cody's wife, has worked in the shop alongside Cody for 11 years. Cody specializes in printing and laser engraving, while Jess focuses on embroidery and retail.
"A Sudden Impulse provides a complete selection of WEC merchandise that upholds the standard of quality, class and distinction," said Jess Garray.
The World Equestrian Center – Ocala's A Sudden Impulse Boutique is located on the front side of Arena 4, behind Miss Tilly's Lollipops. The store is open daily from 9:00 a.m.-5:00 p.m. During World Equestrian Center – Ocala's Winter Wonderland, the store will be open daily from 10:00 a.m.-9:00 p.m.
A Sudden Impulse Boutique in Ocala will host a Black Friday sale on November 26, that will feature 50% off all Summer items and 40-50% off Select Items, including tie-dye and seasonal fashion items. Click here to follow A Sudden Impulse Boutique on social media for inspirational holiday gifts.
Contact A Sudden Impulse Boutique in Ocala, Florida at:
352.502.3450 suddenimpulseorders@wec.net
Meet Wilmington's A Sudden Impulse Team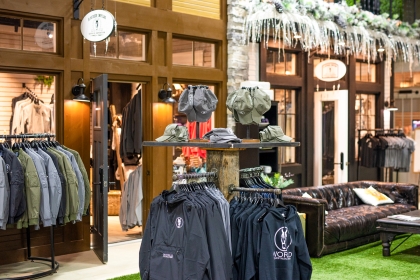 A Sudden Impulse opened its doors in 2016 at WEC Ohio by converting a corner of the Roberts Arena into what would soon become success in expanding the WEC brand nationwide. The former Sudden Impulse store has been transformed into an embroidery studio where Thomas Nadar manages personalization services. Stop in to see Thomas and order your customized products today.
For WEC branded merchandise, the A Sudden Impulse retail store can be found in Vendor Village. The store is now open daily during horse show hours. In 2022 the retail store will expand to a stunning new site in the R+L connector to accommodate the growing demand of apparel and WEC merchandise.
Both A Sudden Impulse locations offer exquisite embroidery and engraving services for your convenience. This specialized service is perfect for holiday gift-giving to your favorite rider or equine partner. Bring a stable blanket, jacket, stall curtain, halter…the list goes on! You name it and our creative team can bring your vision to life. Stop by today for a consultation and pricing.
Contact A Sudden Impulse Boutique in Wilmington, Ohio at:
Thomas.Nader@wec.net