The World Equestrian Center Fall Classic drew riders from across the country this week to a sold out horse show and the final week of the WEC Fall Series. As divisions wrapped in the Hunter rings, Fall Series champions were crowned with huge ribbons and stunning awards coolers from Equitex, while victory celebrations could be seen all across the venue.
Tonight the Sanctuary Arena hosted 30 entries to compete head to head for their share of the win in the $5,000 Welcome Stake 1.35 m in preparation for Saturday's Grand Prix. The time allowed was 84 seconds for the Table II event, where just five of the entries made it to the jump off.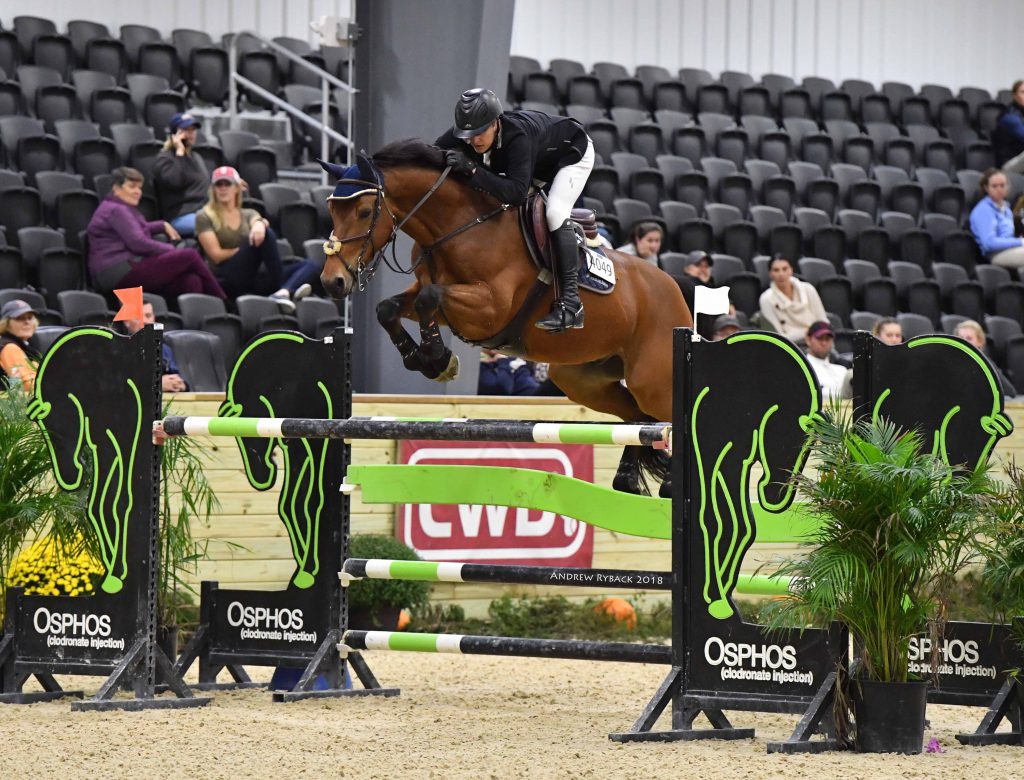 Early in the order of go, riding third, was Sean Jobin and Kathy Dixon's Darius. The pair was quick, but very careful, riding a clear first round in 76.907 seconds. Knowing they had set the pace for the rest of the class, Sean and Darius took a more cautious approach in the jump off, worrying mostly about staying clear, which they did, with a time of 42.303 seconds.
About mid-pack in the order of go, riding twelfth, was Ireland's Willie Tynan aboard Shannon Hughes' Dominique. The duo was all business, riding a quick, clean first round in just 73.958 seconds. They continued into the jump off with the same demeanor, clearing the final fence for a clean round with a speedy time of 36.979 seconds, taking the pair into the lead.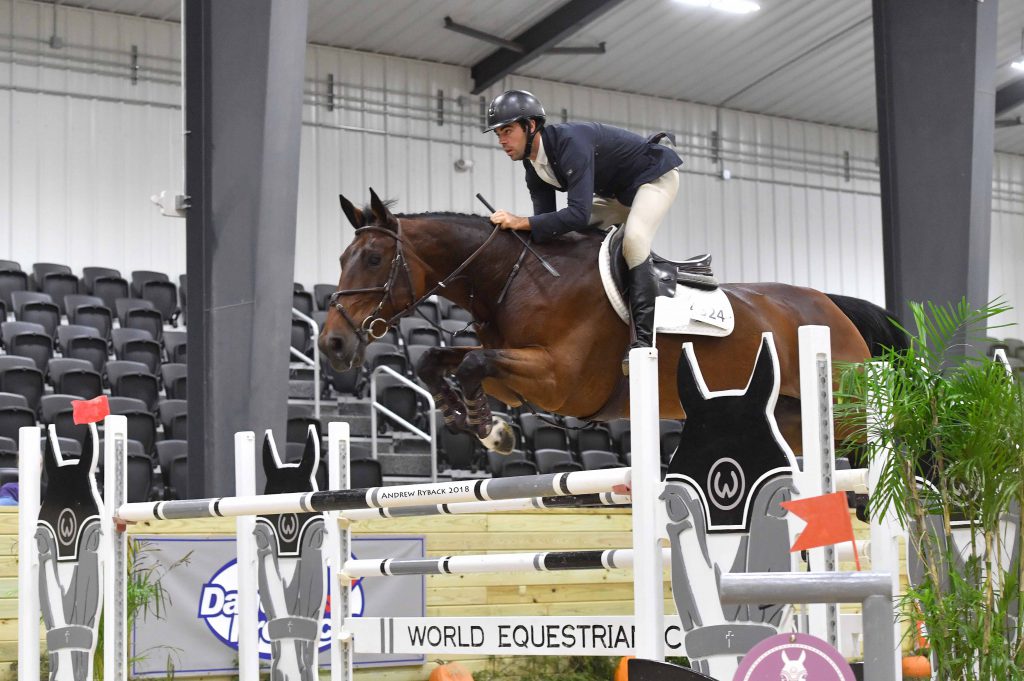 Coming off of a Grand Prix win earlier in the Fall Series was Ryan Genn and Shannon Reid's Dieta. The pair were among the clear first-rounders with a time of 75.317 seconds. Ryan and Dieta rode a confident jump off to the tune of 38.448 seconds, landing them in second place.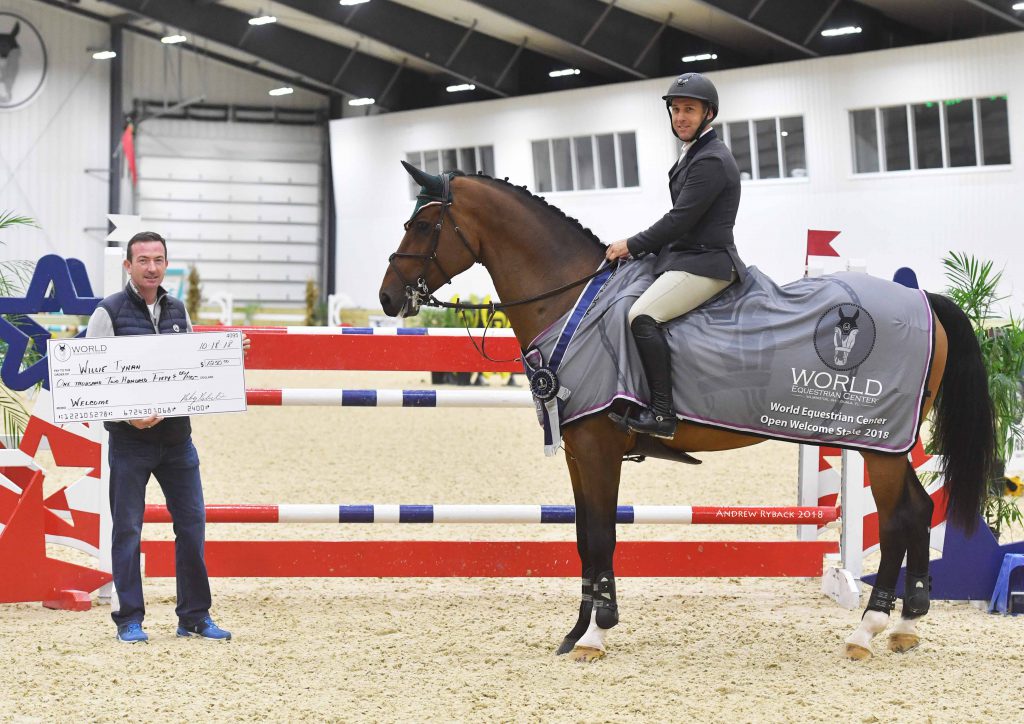 We caught up with Willie after the Welcome Stake to chat about his ride. "[Dominque] came to me less than a year ago and had never jumped a really big class before. This year we've kind of asked her the question a little bit, and she's been super awesome; she's won 5 or 6 Grands Prix for us. She's a super, super mare." Willie was ecstatic with the ten year old Dutch Warmblood mare, "She has a lovely temperament, she's a sweet mare. She always tries hard."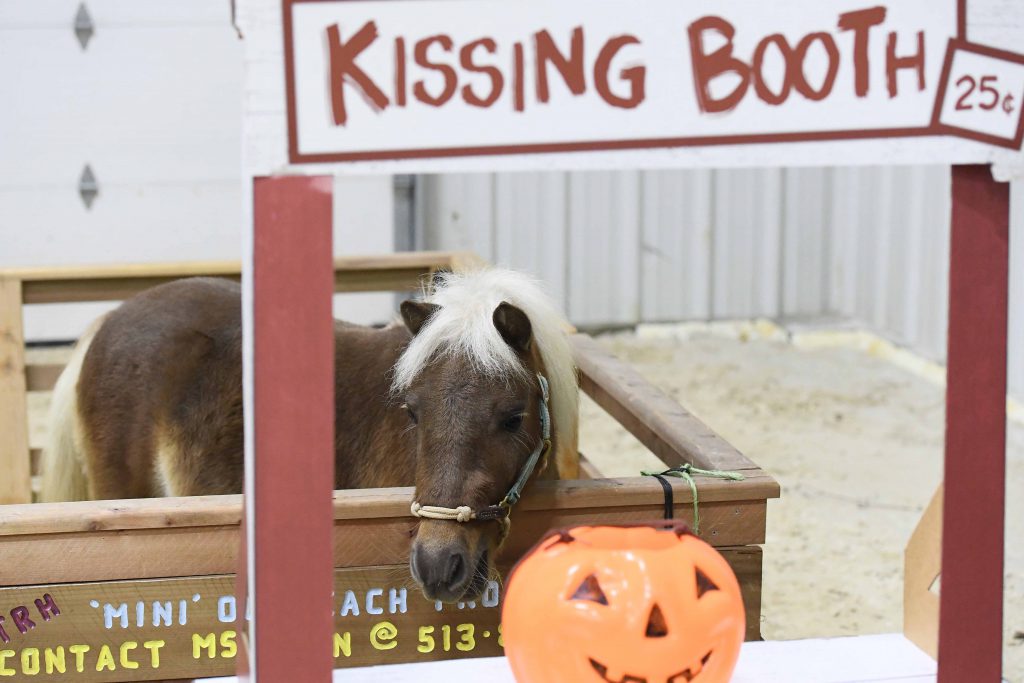 We had a few special visitors in the Sanctuary Arena tonight during the Welcome Stake: Cincinnati Therapeutic Riding and Horsemanship (CTRH) joined us with their adorable "Kissing Booth Ponies" – Tater Tot and Graham Cracker. The ponies posed for pictures and gave kisses as a fundraiser for CTRH.
Photos courtesy of Andrew Ryback Photography.