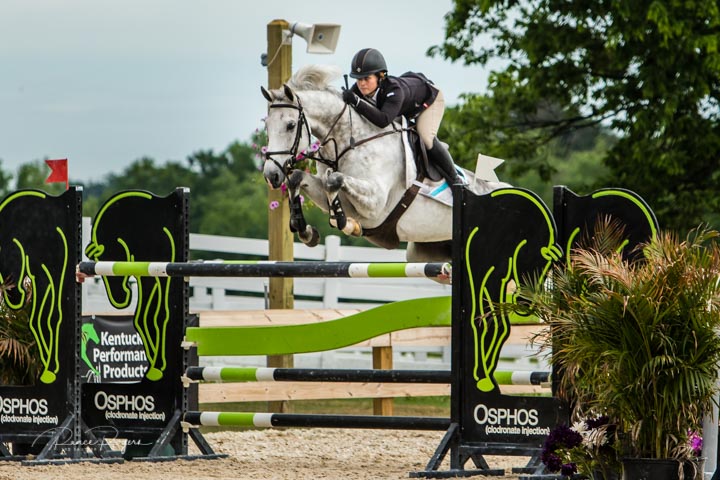 We are looking forward to welcoming everyone to the third and final show of our World Equestrian Summer Series. More than $122,000 in prize money is at stake at the World Equestrian Center Summer Series III, as well as the 7th Hunter Derby in our 11-show Kentucky Horse Shows LLC / World Equestrian Center USHJA National Hunter Derby Series. Enter online at www.horseshowing.com and through Equestrian Connect. Make stall reservations now via email at stallreservations@wec.net.
The show will be held outside in the spacious World Equestrian Center outdoor horse show complex. The complex features Hunter and Jumper rings with dedicated warm ups and all weather footing along with ample spectator seating, giving audiences the opportunity to watch top sport up close.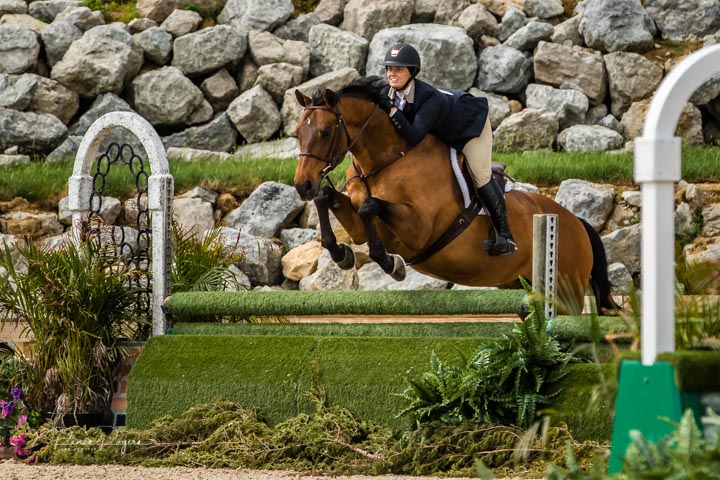 Featured Hunter Classes
Hunter Derby opportunities are available for all rider levels. Friday afternoon will host both a Pro and a Non-Pro $2,500 USHJA 3' National Hunter Derby, and Saturday morning will host a $2,000 Non-Pro 2'6" Derby. Throughout the show, 13 Classics will be offered with prize money ranging from $500-$1,000.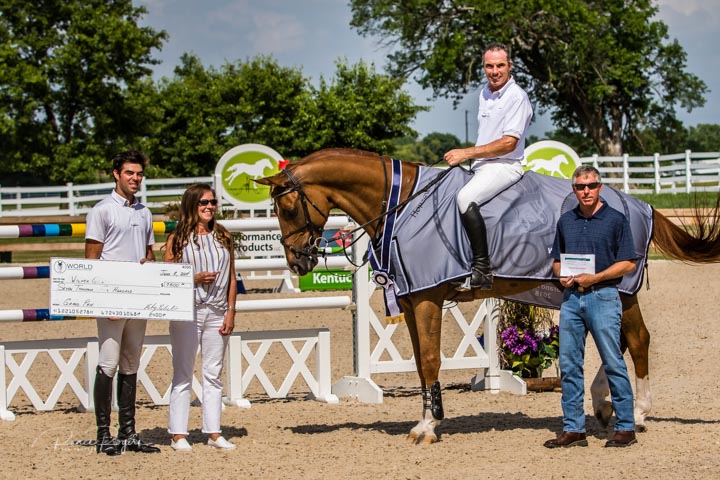 Featured Jumper Classes
Jumper ring action will include a $5,000 Welcome Prix on Wednesday, a $7,500 Futures Prix on Thursday, and the $25,000 World Equestrian Center Grand Prix presented by Tribute Equine Nutrition on Saturday afternoon.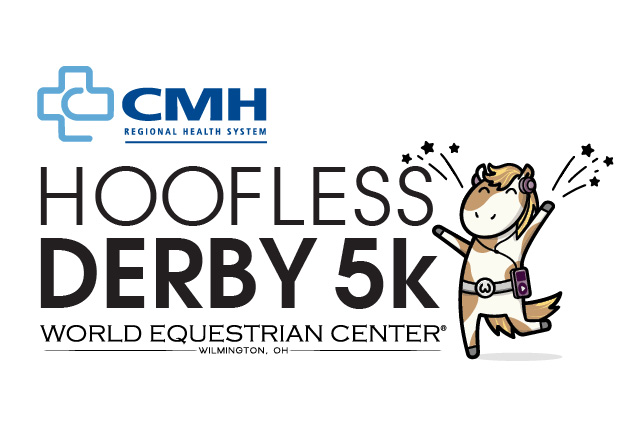 Family Fun Events During the Show
On August 11th, World Equestrian Center will be hosting the CMH Hoofless Derby 5k at World Equestrian Center, a run/walk 5k to benefit the local Wilmington High School Cross Country team. Festivities will kick off Friday, August 10th at 6:00 pm with participant packet pickup and a pasta dinner. All are welcome at the pasta dinner which will include musical entertainment, and is only $10. The race begins August 11th at 7 am and a kid's quarter-mile race with a water slide finish line will begin at 8:00 am. All race participants are invited to refuel in the Paddock Club after their run with breakfast sandwiches, fresh fruit, adult beverages, and Kona Ice while listening to Dr. Nicole Goddard's talk about the importance of cross training for athletes to prevent injuries (beginning at 8:30 am). For more information about the CMH Hoofless Derby 5k at World Equestrian Center or to register, please visit https://runsignup.com/Race/OH/Wilmington/CMHHOOFLESS5KWORLDEQUESTRIANCENTER .
World Equestrian Center Summer Series III Fast Facts:
What: World Equestrian Center Summer Series III
Where: The World Equestrian Center – 4095 State Rte. 730, Wilmington, OH 45177
Hours: 8 a.m. – 5 p.m. daily
Horse Show Management: Arena Horse Shows LLC – Vinnie Card, Horse Show Manager – 352-208-1388
Information: Horse Show Secretary – Julie Agar – Julie.agar@comcast.net
Stabling: Reserve stalls on horseshowing.com or via email – stallreservations@wec.net
Vendors: Contact Vendor Coordinator Erin McMurry – erin.mcmurry@wec.net
On-Site Accommodations: Onsite Cabins and Home Away from Home units available. Reserve online or by calling 937-382-0985 ext. 3
Holiday Inn – Roberts Center – 937-283-3200
General Denver Hotel – 937-383-4141
Hampton Inn – 937-382-4400
Holiday Inn Express – 937-382-5858
Royalton Inn and Suites – 937-366-6864
Cowan Lake Cabins – 866-644-6727
About World Equestrian Center:
Located in Wilmington, Ohio, the World Equestrian Center features more than 200,000 square feet of climate-controlled riding space, making it one of the largest indoor/outdoor equestrian sport venues in the world. The state of the art facility features premium footing, permanent stabling and onsite accommodations as well as more than 26 weeks of AA rated Hunter / Jumper competition. Dedicated to offering great sport and good fun in a family friendly environment, the World Equestrian Center promises their exhibitors an experience built on three core values: Quality. Class. Distinction.
In 2020, the World Equestrian Center will debut a brand new location, providing world-class equestrian competition and equestrian-inspired country club living, all adjacent to the fabulous Golden Ocala Golf & Equestrian Club in Ocala, Florida. For more information please visit http://www.wec.net.
Connect with the World Equestrian Center on Social Media:
Facebook – World Equestrian Center
Instagram – worldequestriancenter
Twitter – @wecequestrian
Media Contact:
Candace FitzGerald
603-738-2788