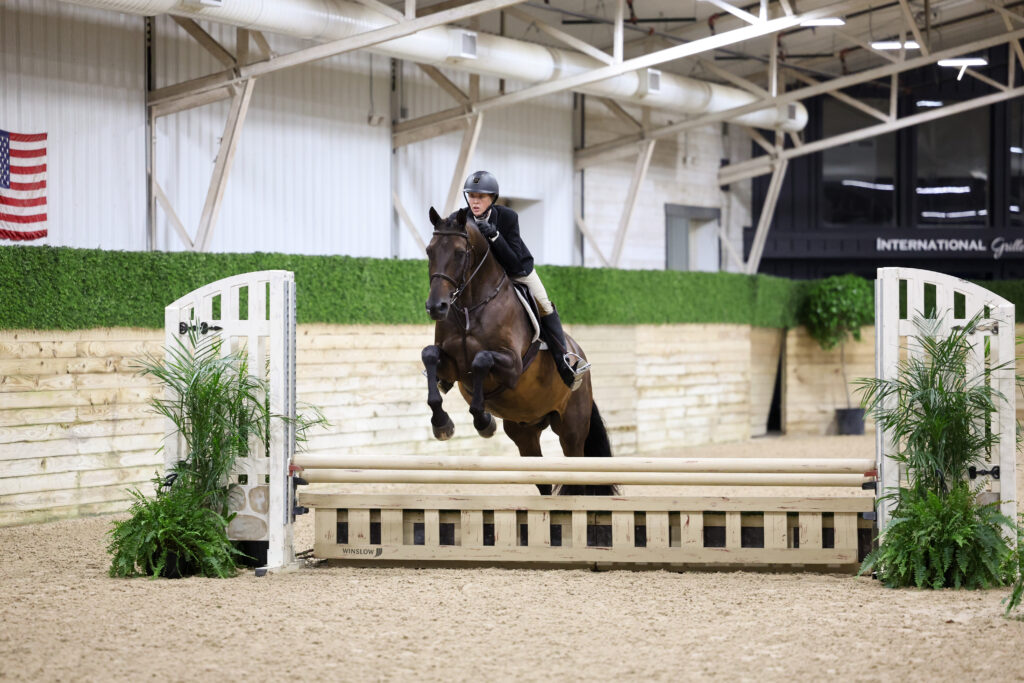 Featured hunter competition concluded Saturday evening with the $2,500 Non-Pro Hunter Derby sponsored by Premier Equestrian. A field of 28 gathered to jump Joey Rycroft's (USA) tracks, but it was Kaelyn Stevick and the elegant Porfidio (Quirado x D-La Luna) that conquered all.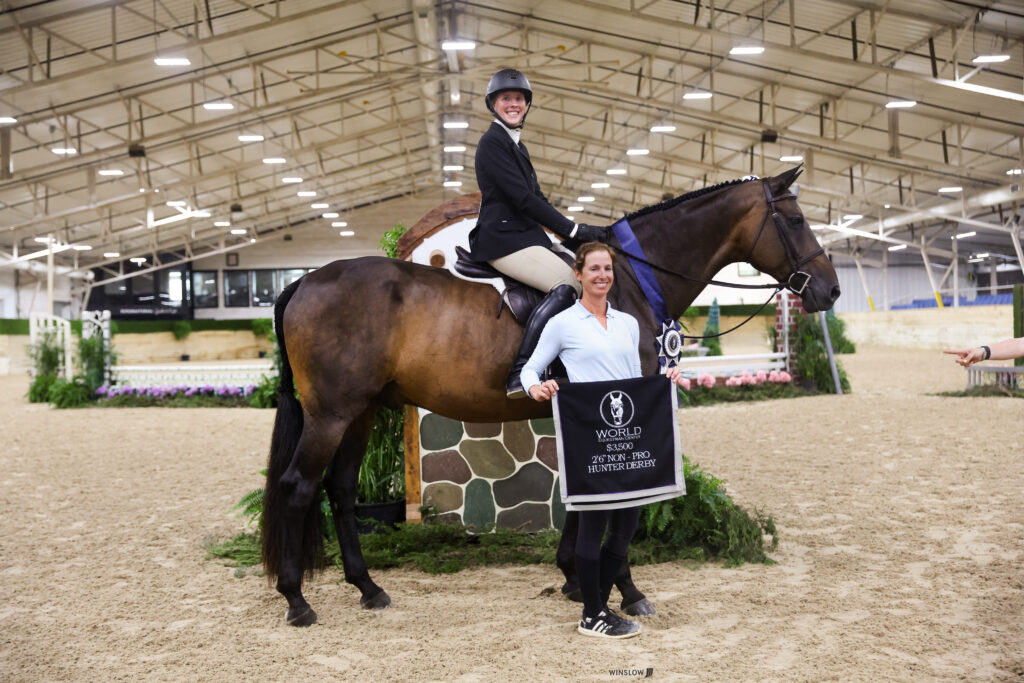 Stevick piloted Donald Stewart's 13-year-old Holsteiner gelding to a foot-perfect first round track to secure their place in the handy phase. The duo returned for the second round and impressed the judges with their consistent, stylish performance to climb the leaderboard.
An overall score of 167 earned the pair the blue ribbon.
$2,500 Non-Pro Hunter Derby Results:
1 Porfidio, Kaelyn Stevick, Donald Stewart
2 Pulsar, Erin Lewand, Suzanne Lewand
3 Easter, Mary Kennedy, Candy Lane Acres
4 Newspeak, Emilie Welles, Emilie Welles
5 Sir Higgins, Emma Cline, Cline Equestrian
6 Nickel Ride, Breanna Moore, Brooke Moore
7 The Hottest One, Alison Roper, Samantha Roper
8 Catwalk Z, Jay Potterfield-Zara, Sara Potterfield
9 Heroic Dream, Donna Struve, Dare To Dream Farm
10 Cisco Des Rosiers Z, Ava Visjager, Ava Visjager