Ocala, FL – Kimberley Bird (NZL) was the fastest of only two double clear rides in the $10,000 THIS 1.40m Jumper Classic to close out Week I of the 2023 November & December Show Series.
Over a winding track designed by Peter Grant (CAN), Bird found the fastest route with her own Cera Cassina (Cassini II x Caletta) in 41.870 seconds. David Cameron (AUS) and Katherine Standley's Parkmore Rowan earned second place as the only other double clear with a time of 42.455 seconds. Jared Petersen (USA) had the fastest jump-off time of 37.938 seconds with Jordan Petersen's Kawir MS, but had an unlucky rail down to ultimately round out the podium.
Cera Cassina is a very special horse to Bird, "I bought her as a five-year-old, so we are going on almost ten years together. We have competed through the World Cup™. She wasn't your standard cup of tea to produce," laughed Bird. "It was her way or the highway. Now, I know her like the back of my hand."
Bird used the $10,000 THIS 1.40m Jumper Classic to get the 14-year-old Warmblood mare back in top form. "We usually show in the grand prix, but we are building back up for the moment. Hopefully, we will do the grand prix next week because she felt great today," shared Bird.
Bird felt that today's track was perfect preparation for her speedy mare, "I loved the jump-off track. It was a good run around. There were quite a few careful jumps in the beginning, so that's where I think some of the riders had a rail down, but Cera Cassina is so fast, I could just let her go. As long as we can turn, we are usually fine," joked Bird.
After competing at World Equestrian Center – Ocala two years ago during the Winter Spectacualar Show Series, Bird decided to make the move, "I am from New Zealand. I produced Cera Cassina there. Two years ago, I decided to come show her here for the winter circuit. I was supposed to be here for three months, and I just never left. This place is incredible. My friend wanted to visit, and I couldn't stop telling them how amazing it is, but I told them to really understand, they had to come and visit. I am so lucky to now just be right down the road."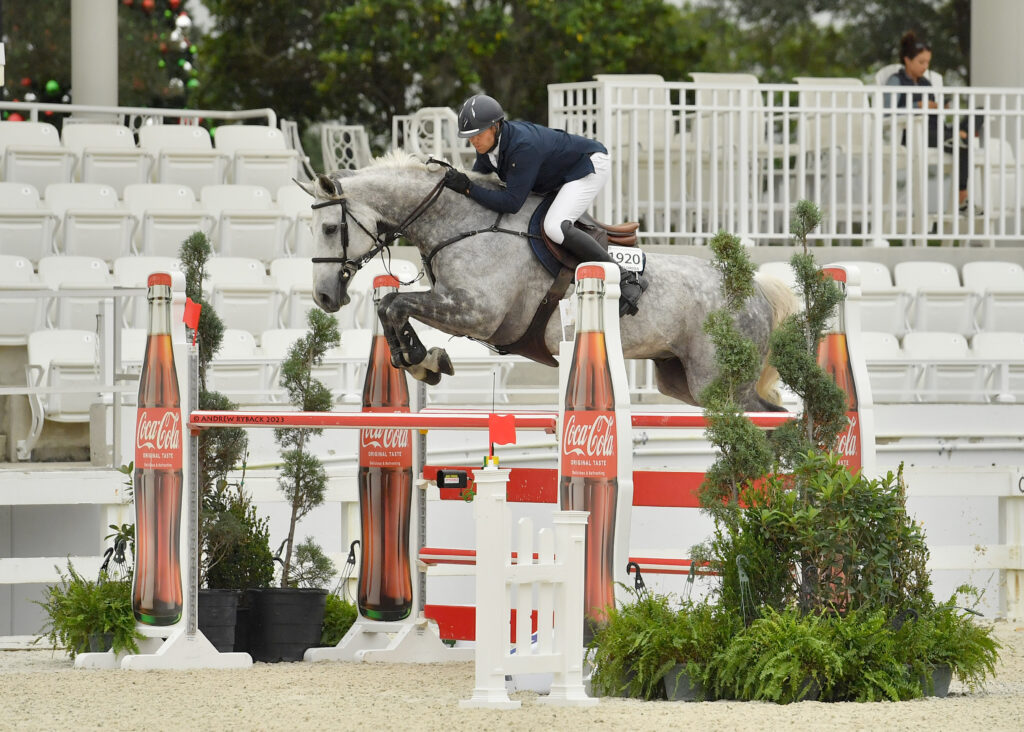 $10,000 THIS 1.40m Jumper Classic Results:
1 Cera Cassina, Kimberley Bird, Kimberley Bird: 0 | 0 | 41.870
2 Parkmore Rowan, David Cameron, Katherine Standley: 0 | 0 | 42.455
3 Kawir MS, Jared Petersen, Jordan Petersen: 0 | 4 | 37.938
4 PST De Muze, Luis Sabino Goncalves, Sigma Stables LLC: 0 | 4 | 41.474
5 Zechariah, Derek Petersen, Derek Petersen: 0 | 4 | 44.106
6 Conto Blanco 4, Sharn Wordley, Della Wordley: 0 | 7 | 54.780
7 Chacco Loveless Z, Joshua Tabor, Carat Group, LLC: 0 | 9 | 48.828
8 Marius, Fernando Lozinsky, Fernando Lozinsky: 4 | 72.956
9 Kanula, Kirk Webby, Seth Vallhonrat: 4 | 72.990
10 Glen, August Torsilieri, The Glen Group: 4 | 73.116
Photos courtesy of Andrew Ryback Photography.
Videos available at ClipMyHorse.TV.
For final results visit HorseShowing.com or Ryegate.Live.
Make sure to visit the WEC Blog and follow us on social media @worldequestriancenter for full coverage on all feature classes!