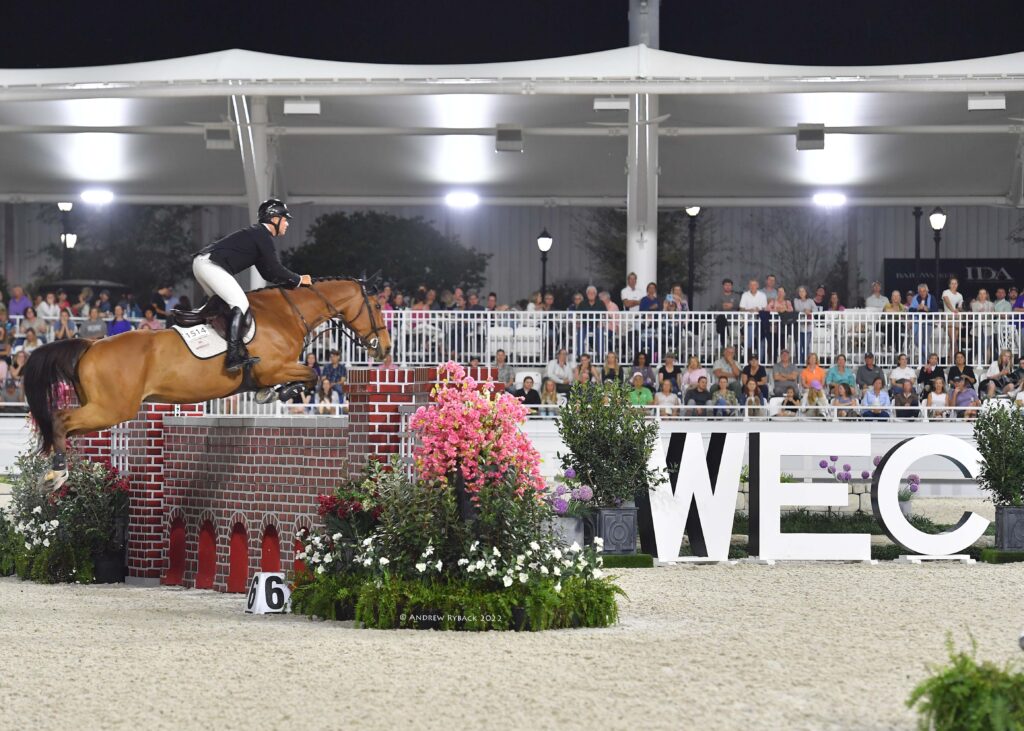 December 22, 2022 – Ocala, Fla. – The media accreditation application is now available for the World Equestrian Center – Ocala 2023 Winter Spectacular Show Series, which will run for 12 weeks from January 4 through March 26, 2023, at World Equestrian Center in Ocala, Florida.
The hunter/jumper circuit is sanctioned by US Equestrian (USEF) and there will be Fédération Equestre International (FEI) CSI3* competition during Week IX on March 1-5, 2023. The WEC Premier Equitation Cup Championship, powered by Gary Yeomans Ford, will be held on Saturday night, February 11. The remaining 11 Saturday night events feature grand prix show jumping action with the finale event, the $250,000 MARS Equestrian Grand Prix, on March 25.
In addition to Saturday nights, competition runs Wednesday through Sunday each week with opportunities for hunter, jumper and equitation riders, including a $20,000 3'6"-3'9" hunter derby in weeks I-XI and $75,000 hunter derbies for 3'6"-3'9", 3' Open and 3' Junior/Amateur on week XII. Additional hunter derbies are held for 2'6" Non Pro during weeks I-XI, with a $10,000 feature on Week XII.
Media covering the circuit at World Equestrian Center – Ocala will be given a superior experience working in the top-of-the-line media center, which features all of the necessary amenities.
To apply for media accreditation, please click here.
Button: Media Accreditation Form – https://worldequestriancenter.com/media/media-accreditation-form/
Media will be contacted when their accreditation is approved and sent information regarding the event, picking up their pass and showgrounds rules and guidelines.
For more information on the 2023 Winter Spectacular Show Series, click here.