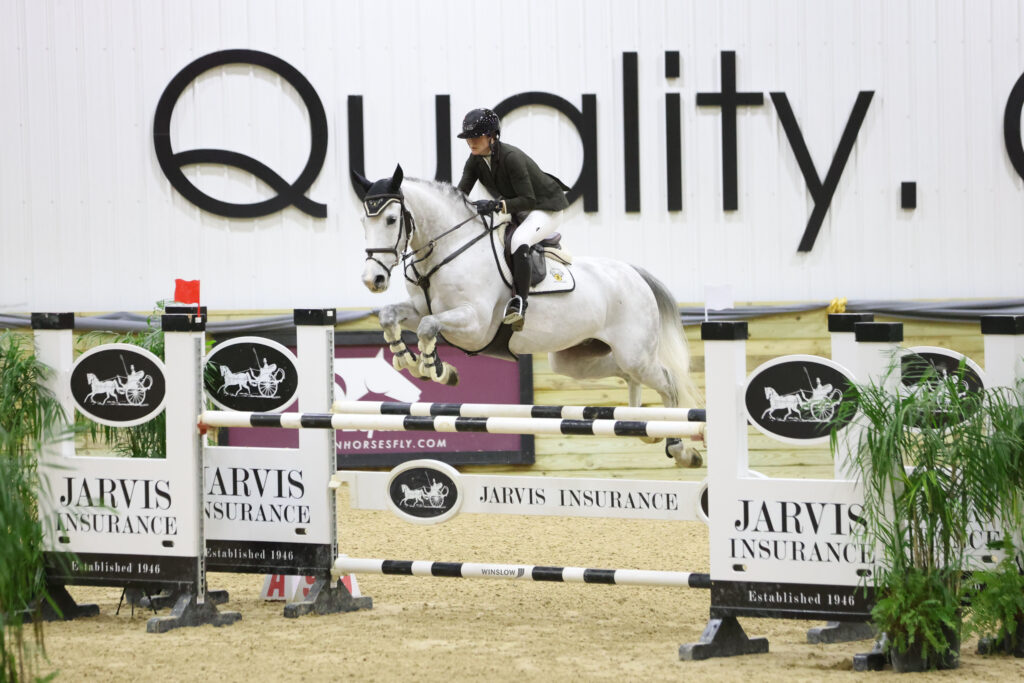 Wilmington, OHIO – A field of fifteen horse-and-rider combinations contested the $10,000 WEC Welcome Stake this afternoon over a track designed by Robert Barton of San Antonio, Texas. A tight time allowed of 88 seconds caught out several competitors in the first round, with only eight riders advancing to the jump-off round. Six pairs earned double-clear rounds but none could catch Megan Bash (USA) of Cleveland Equestrian in Novelty, Ohio and her own Jackson VDL (Zirocco Blue VDL x Design O).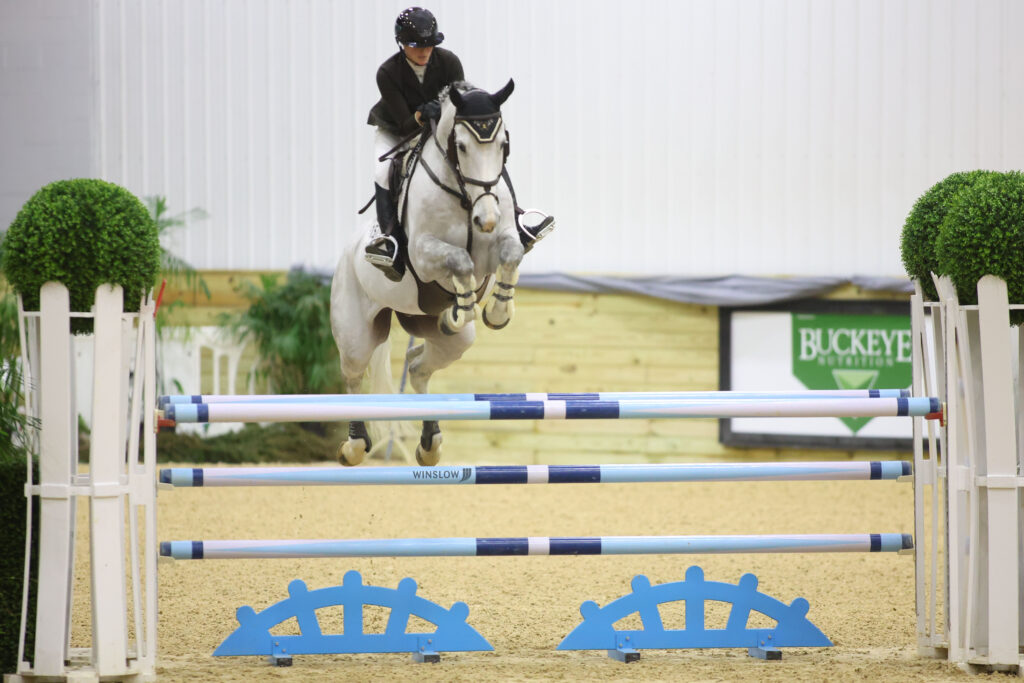 The pair jumped early in the order of go, posting a time of 83.842 seconds in round one and setting the pace for much of the class. Bash and the 8-year-old Dutch Warmblood gelding later proved unbeatable, with a clean and clear jump-off effort that stopped the clock at 35.342 seconds to seal the win.
When asked how she used Jackson VDL's natural ability, Bash replied, "He is just so handy in the turns and he wastes no time anywhere. From one to two we were extremely fast. He may not look the fastest, but he wastes nothing. This horse makes me so proud and I love him because he always gives me 200%. He loves the game, he tries his hardest and he will do anything I ask of him. Each time I make it harder for him he continues to step up. He is such a horse for the future. This spring I plan to start him in some bigger 1.50m classes."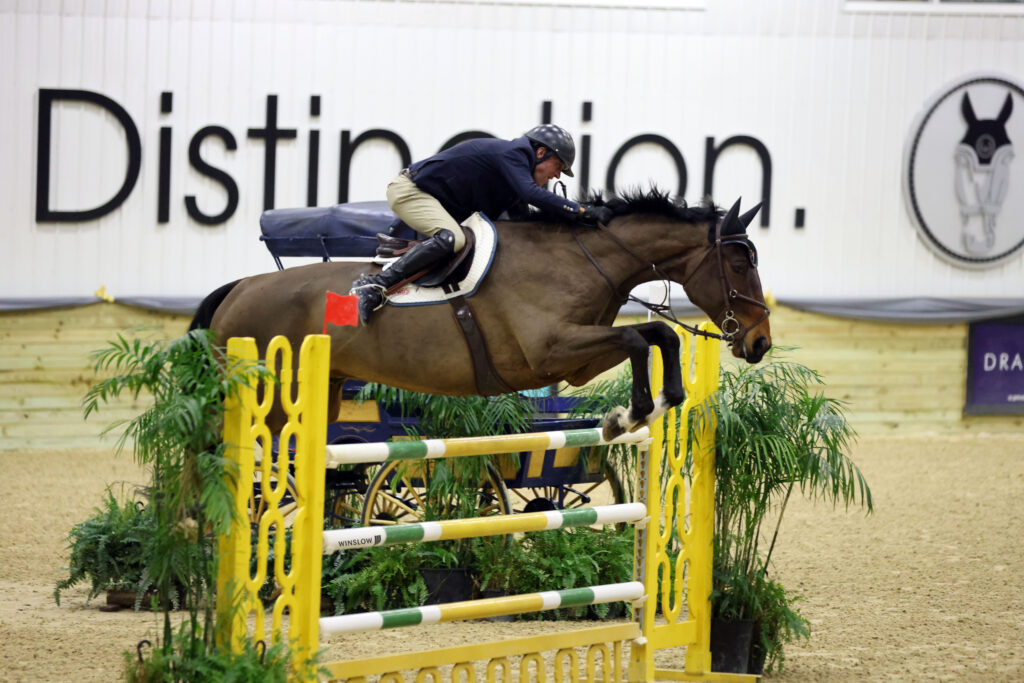 David Beisel (USA) of David Beisel Stables in Goshen, Ohio, and Hendrik (Bustique x Utareusa) took to the course later on in the class. Beisel and the ten-year-old Dutch Warmblood gelding owned by Chris Richards played it safe in round one, being careful over each effort to finish in 86.709 seconds. Beisel then galloped Hendrik through the jump-off, being sure to leave the rails untouched. The fierce team stopped the timers in 35.590 seconds for a respectable second-place finish.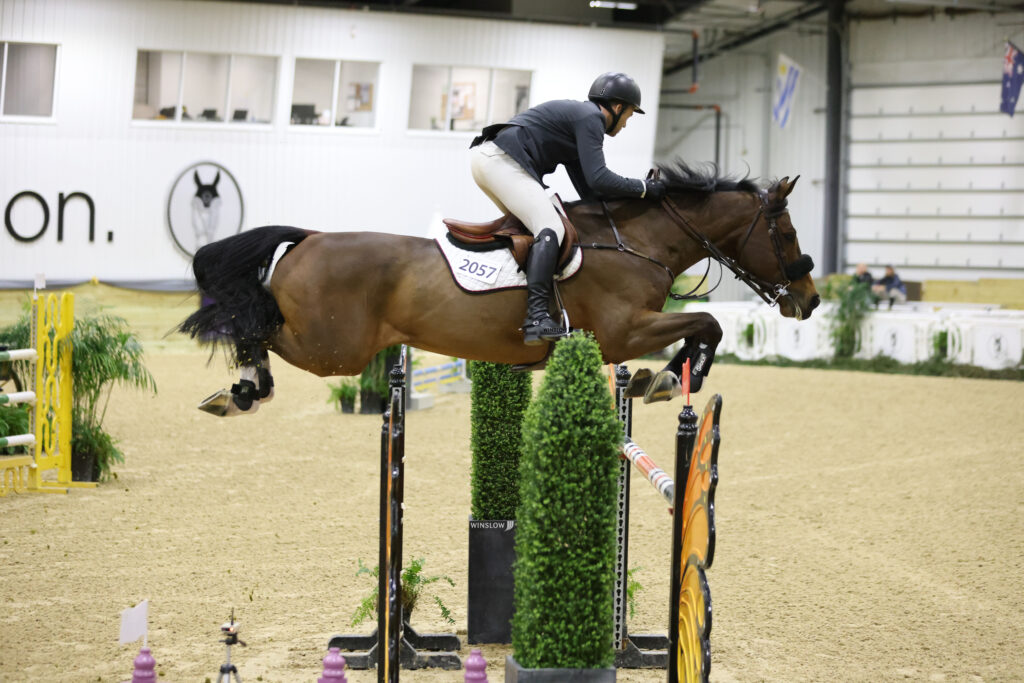 David Arcand (CAN) of Santos Stables and his own Dollar Del Colle showed off their talent, stopping the clocks in the first round at 83.338 seconds. Arcand and Dollar Del Colle advanced directly to the jump-off and completed the course in 36.370 seconds to earn third-place honors.
$10,000 WEC Welcome Stake Results:
Jackson VDL, Megan Bash: 0 | 0 | 35.342
Hendrik, David Beisel: 0 | 0 | 35.590
Dollar Del Colle, David Arcand: 0 | 0 | 36.370
Vegas H, David Q. Beisel: 0 | 0 | 36.625
Caiman des Sequoias, Nicole Loochtan: 0 | 0 | 37.525
Cumbaya W, Darby Pease: 0 | 0 | 38.046
Diaz Barbotiere, David Arcand: 0 | 4 | 36.217
Catch a Star HSS, Kevin McCarthy: 0 | 4 | 42.389
Z Diamanty, Megan Bash: 1 | 88.048
Matinee BSH, Shawn Butler: 3 | 90.274