Ocala, Fla. – World Equestrian Center – Ocala is pleased to announce the addition of exciting new hunter derby classes that allow exhibitors to earn points toward United States Hunter Jumper Association (USHJA) programs at the 2023 Ocala Summer Series, which runs June 13 through August 13, 2023.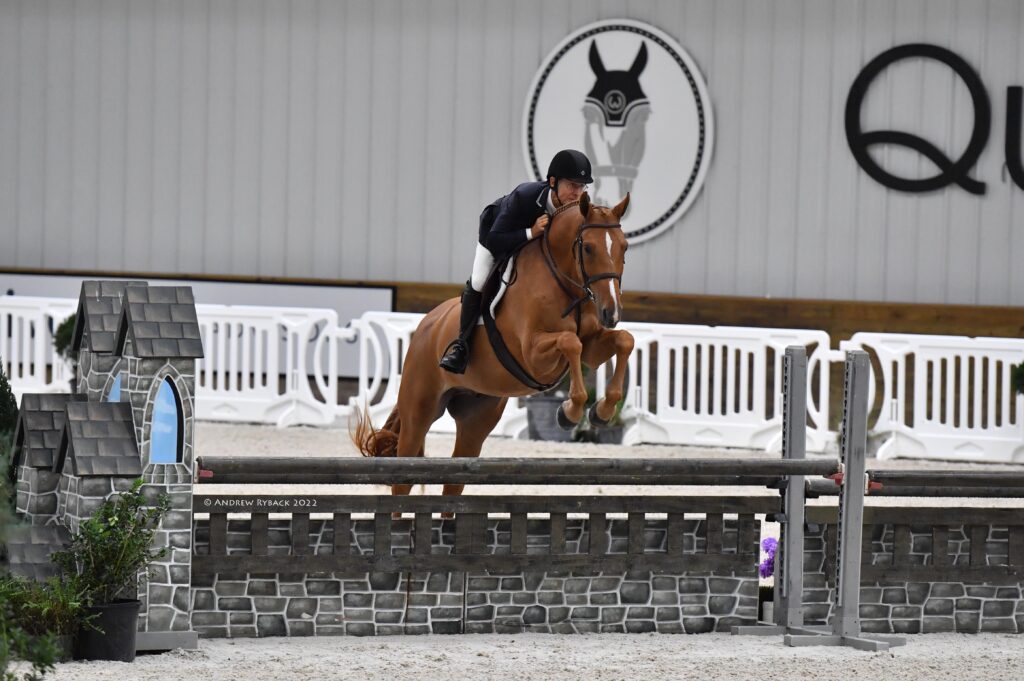 These new additions include three popular USHJA hunter derbies: the $10,000 USHJA National 3' Open Hunter Derby, the $10,000 USHJA National 3' Junior/Amateur Hunter Derby and the $2,000 USHJA Pony Hunter Derby. Horse-and-rider combinations competing in the derbies will be able to compete for USHJA Zone points and USHJA Zone Horse of the Year bonus points. Pony combinations can also earn USHJA year-end award points. Visit USHJA to read the full specifications for the USHJA National Hunter Derbies and USHJA Pony Hunter Derbies.
The 2023 Ocala Summer Series at World Equestrian Center – Ocala also offers other exciting USHJA classes including the Green Hunter Incentive Program, which is open to horses eligible to compete in Green Hunters 3', 3'3", 3'6" and 3'9". The multi-faceted program allows competitors to qualify for the Platinum Performance/USHJA Green Hunter Incentive Championship, held in Lexington, Kentucky, during the USHJA International Hunter Derby Championship. Visit USHJA for additional information. View the Ocala 2023 Summer Series Prize List to see the full list of classes offered.
Place your entries and reserve your stalls today for the 2023 Ocala Summer Series. The nine-week hunter/jumper competition sanctioned by US Equestrian (USEF) on June 13 through August 13, 2023, offers all levels of competition from leadline to Grand Prix and showcases four weeks of Fédération Equestre International (FEI) CSI3* competition from June 13 through July 9, 2023.
In appreciation for our exhibitors and acknowledgement of a successful winter circuit and current economic challenges, World Equestrian Center has waived stall deposits.
About World Equestrian Center
World Equestrian Center features two premier equestrian and multidisciplinary venues in Ocala, Florida, and Wilmington, Ohio.
These exclusive facilities comprise state-of-the-art arenas, expansive stadiums, versatile outdoor space, sporting fields and well-appointed exposition centers. An abundance of lodging options and luxury accommodations are conveniently located on-site, along with shopping and dining throughout each property.
Dedicated to offering great sport and good fun in a family-friendly environment, World Equestrian Center promises an unparalleled experience for exhibitors, spectators, vendors, sponsors and retailers built on three core values: Quality. Class. Distinction.