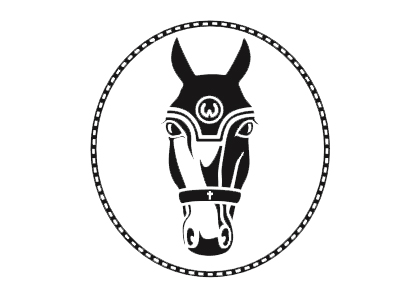 Ocala, FL – World Equestrian Center is closely monitoring the Vesicular Stomatitis (VS) situation in California, our thoughts go out to the affected horses and their owners, trainers and caregivers. We look forward kicking off our summer hunter/jumper show circuit on June 13 safely with enhanced biosecurity protocols in place to protect all equine athletes.
In accordance with guidance provided by US Equestrian (USEF), World Equestrian Center – Ocala will comply via enhanced health, safety and biosecurity measures. To that end, we have implemented the following biosecurity protocols to ensure safety for all equine athletes while accepting horses from VS affected states:
Any person shipping horses in to a WEC show grounds who have recently been stabled in or traveled from competitions in California or been in close proximity to a horse that has been competing in California, must contact Stabling Manager Mikko Pekkala at (352) 414-7881 or email ocalastalls@wec.net to arrange a veterinary inspection upon arrival. No horse will be permitted entry to stabling, schooling, or competition area without veterinary examination.


All horses entering the property from USADA confirmed VS affected states must present a timed Certificate of Veterinary Inspection  from a licensed veterinarian within 5 days prior to the start of competition which includes a VS Statement.


For the duration of the event, stall temperature logs for horses from VS affected states will be required to be completed and displayed on stall fronts with twice daily temperature recordings.


World Equestrian Center will provide separate designated stabling area for horses from VS affected states.


World Equestrian Center – Ocala veterinarian and competition management will directly observe horses originating from VS affected states for vesicular lesions daily and notify immediately the State Veterinarian's office and USEF Equine Health and Biosecurity Veterinarian of any suspect lesions.


World Equestrian Center – Ocala will implement increased vector control measures on the premises including premises control measures to eliminate fly breeding areas. Management will encourage exhibitors to practice individual vector control of fly sprays, wipes, or protective covering of equine athletes.


Exhibitors may reach out to our on-site veterinarian Dr. Larry Wexler DVM at (352) 812-1411 or Director of Equestrian Operations Christy Baxter at (561) 252-4510 with questions.
Biosecurity Measures and Health Certification Documents
The World Equestrian Center is dedicated to providing a safe, healthy environment for horses. As an exhibitor, your cooperation in bringing only healthy horses to our facilities is essential in ensuring a positive experience for everyone who attends our shows.
We encourage all exhibitors to establish and practice good hygiene in their daily stable routine and with horses that are traveling. Communicate these to your barn staff and grooms to ensure effective health measures are taken by all. To that end, management asks that everyone involved with equine athletes competing at the facility maintain and enforce strict biosecurity measures within their own stable and at the horse show.
The following health papers must be brought to the show office upon arrival:
A 14-day statement of health, certificate of veterinary inspection or a health certificate, required for all horses arriving from instate or outside the state of Florida

Coggins that were taken within the span of 1 year

Vaccine records of Flu/Rhino within the span of 6 months

Timed Certificate of Veterinary Inspection along with a Vesicular Stomatitis (VS) Statement for horses from a USDA confirmed VS Affected State.

Click here for complete World Equestrian Center – Ocala equine health and safety protocol details.
We thank our exhibitors and their support teams for maintaining vigilance in the care of their equine athletes. World Equestrian Center management at both facilities will continue to proactively provide further updates as they are warranted.
Media Contact
Candace FitzGerald
603-738-2788
candace.fitzgerald@wec.net