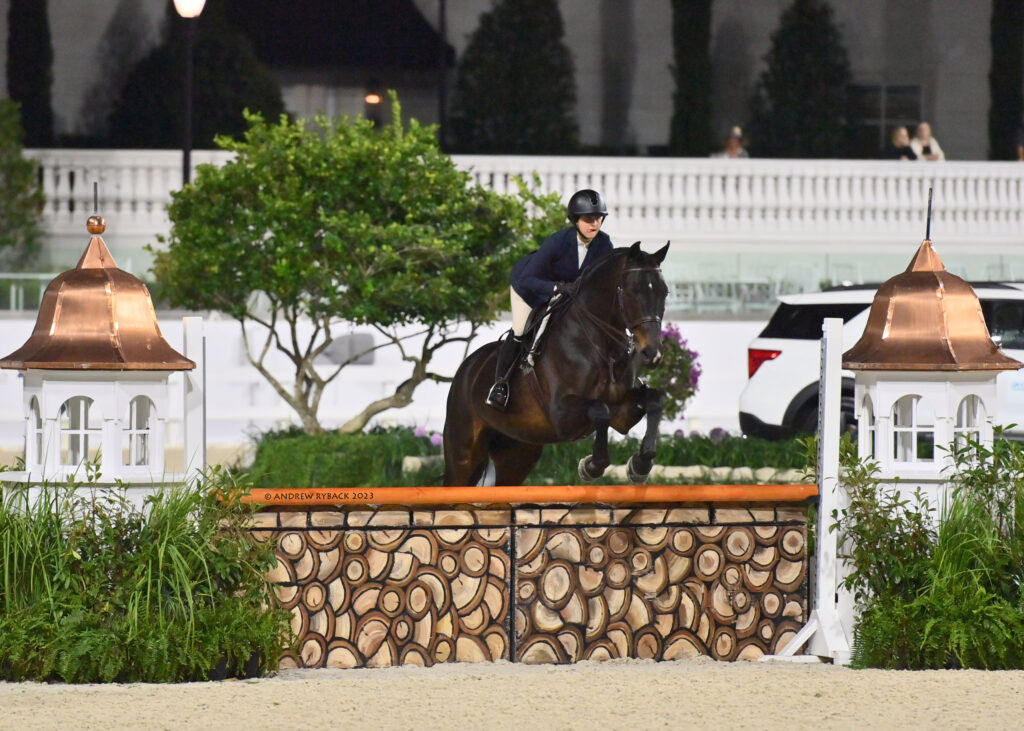 Ocala, FL – The qualifying period for the 2024 Premier Equitation Cup Championship is open from February 1, 2023 through January 31, 2024. The Premier Equitation Cup Championship will be held during week VI of the 2024 Winter Spectacular Show Series on February 10, 2024 at World Equestrian Center – Ocala.
New for 2024, riders must accumulate 150 points to compete in the 2024 Premier Equitation Cup Championship. Review the NEW qualifying specifications below.
The 2024 Championship consists of three phases: jumping, flat and a test where the winner will be awarded the prestigious Premier Cup title and a brand-new car!
Direct all point and host applications to Ryegate Show Services.
About World Equestrian Center
World Equestrian Center features two premier equestrian and multidisciplinary venues in Ocala, Florida, and Wilmington, Ohio.
These exclusive facilities comprise state-of-the-art arenas, expansive stadiums, versatile outdoor space, sporting fields and well-appointed exposition centers. An abundance of lodging options and luxury accommodations are conveniently located on-site, along with shopping and dining throughout each property.
Dedicated to offering great sport and good fun in a family-friendly environment, World Equestrian Center promises an unparalleled experience for exhibitors, spectators, vendors, sponsors and retailers built on three core values: Quality. Class. Distinction.