Veterinary Clinic at World Equestrian Center Ocala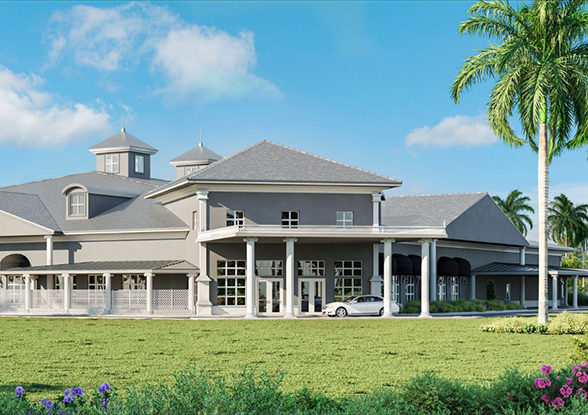 Nestled in the southeast corner of World Equestrian Center – Ocala, the 41,000-square-foot veterinary clinic is a 3-in-1 facility comprising dog/cat boarding and daycare, a small animal hospital and an equine hospital. Step through the doors and you will be greeted by our accommodating staff of professional groomers and specialty veterinarians. While you're there, be sure to inquire about our animals up for adoption — you might just leave with a new family member! Canines, felines and equines are all welcome at the veterinary clinic, be it for a routine checkup or an extended stay.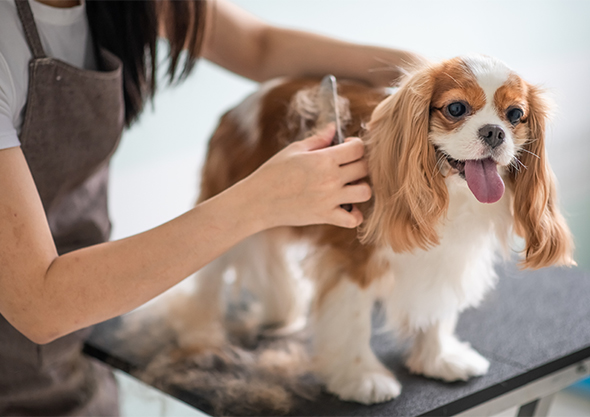 Boarding and Daycare
Visitors can entrust the care of their furry companions to our daycare personnel! A host of fun, exciting options will serve to pamper that special someone while they enjoy their stay. We have multiple indoor/outdoor options to cater to each animal's needs, ensuring they're happy in our care.
Amenities include:
23 indoor/outdoor dog suites
20 small dog holding pens
14 cat boarding homes
24 outdoor dog "runs"
4 bathing tubs
3 grooming tables
Indoor walking track
Indoor cat area
Outdoor splash pad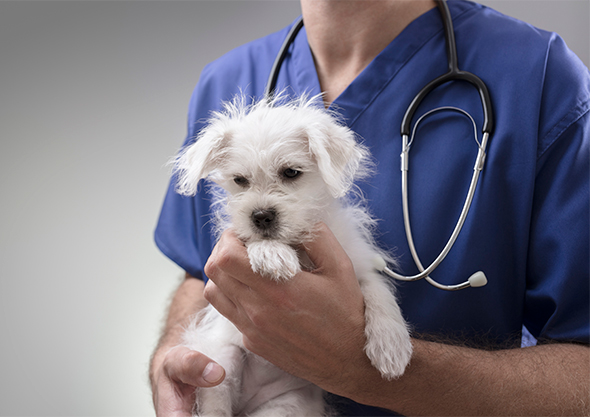 Small Animal Hospital
If your dog is your lovable companion, or a competitor at one of our Ocala, Florida dog shows, our doors are open to get them feeling healthy and rejuvenate their spirit. Each vet tech is well-equipped to handle the variety of breeds that come through our doors and answer all of your questions along the way.
Amenities include:
8 exam rooms
4 doctor's offices
2 surgical suites
2 recovery ICUs
Special procedures room
X-ray, CT and MRI scan equipment
Lab/pharmacy arrangement
Isolation ward
Treatment area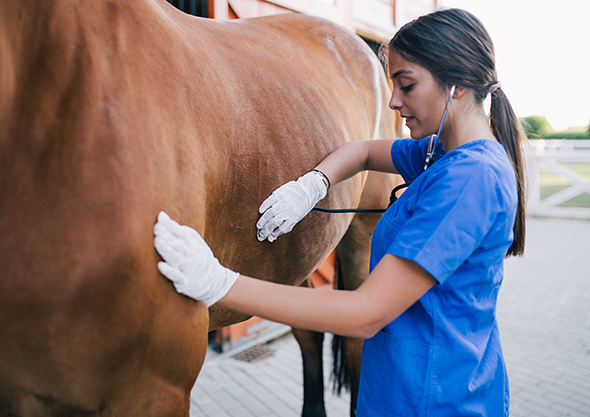 Equine Hospital
We want exhibitors to feel safe and that extends to their horses as well. Riders visiting the equine hospital have a chance to speak with doctors, surgeons and farriers concerning their horse's health. The facility is equipped to handle everything from routine checkups to more intensive procedures, plus therapy options to assist with recovery.
Amenities include:
9 (12-by-14 feet) stalls
1 (16-by-22 feet) stall
3 (12-by-14 feet) ICU stalls
4 doctor's offices
Farrier room
Induction/recovery room
Ultrasound and X-ray stations
Therapy pool and aqua equine treadmill
Salt therapy room and vibration therapy
Dedicated surgical and treatment area