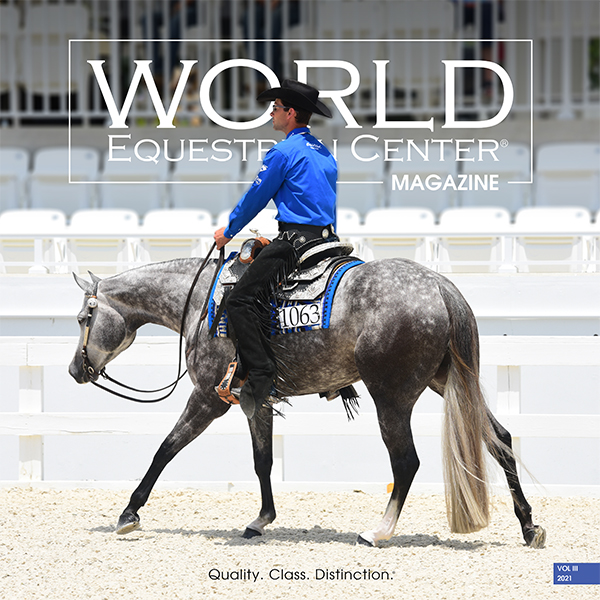 Our stunning gray cover star loped his way into our hearts during the inaugural A Sudden Impulse NSBA & Futurity. In the Scene at WEC pictorial we bring you the show highlights.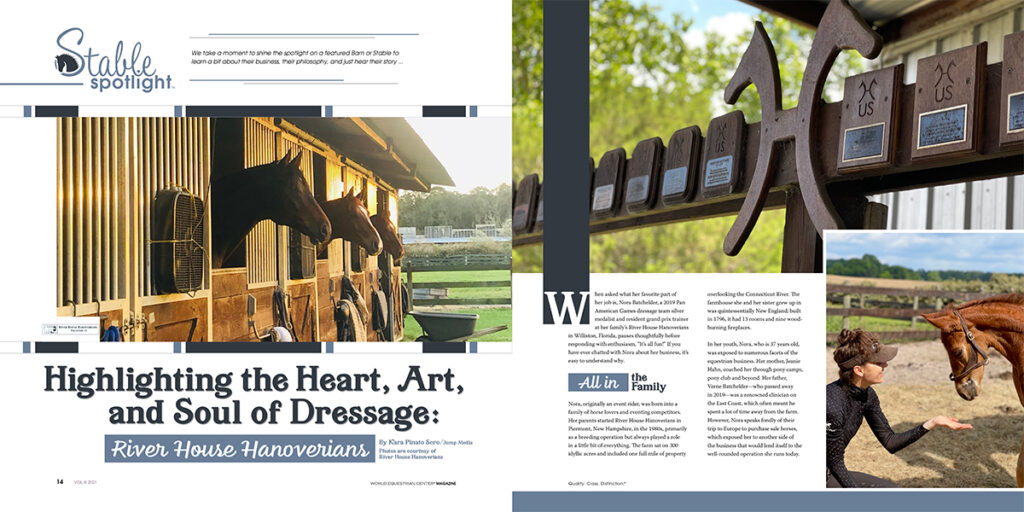 The Stable Spotlight shines on River House Hanoverians of Williston, Florida, this time around. There we meet 2019 Pan American Games dressage team silver medalist Nora Batchelder, who has taken the reins of her family's beloved farm along with its successful training and breeding program.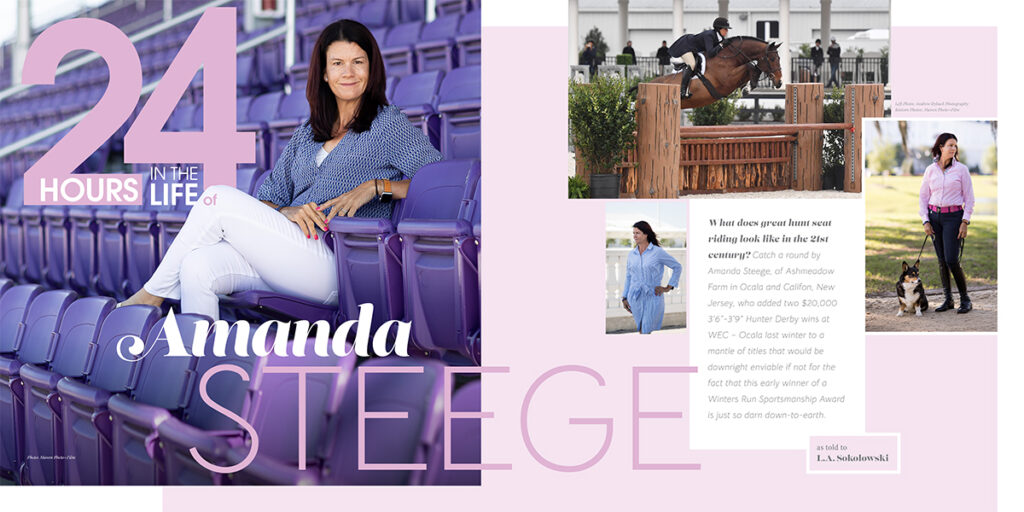 Meet Amanda Steege, lifelong equestrian and 2021 winner of the prestigious $50,000 WCHR Peter Wetherill Palm Beach Hunter Spectacular. Spending 24 Hours in her life, we learned her daily routine, the inside scoop on her amazing partner Lafitte de Muze. She shares her bevy of cute dogs, her particular shade of lucky blue and things she can't live without.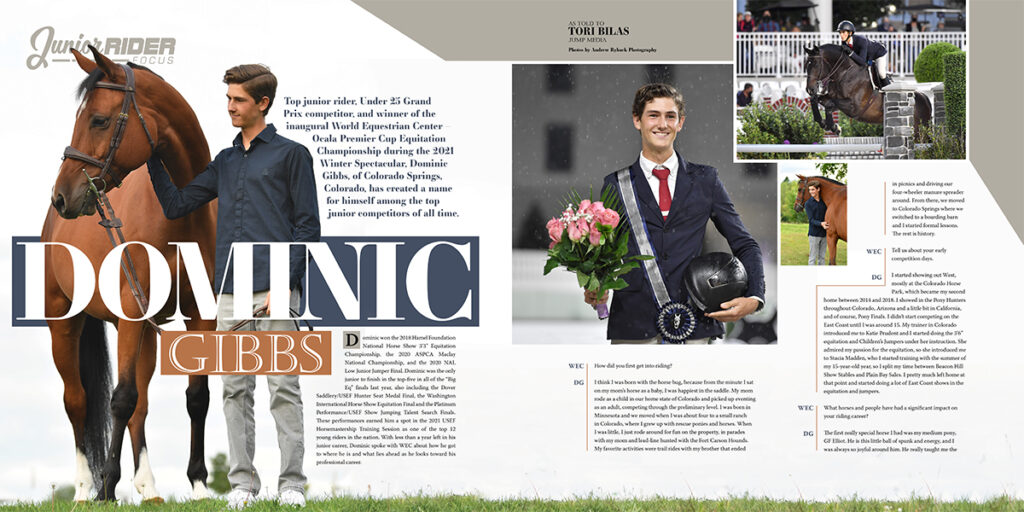 Let us introduce you to Dominic Gibbs, an extraordinary young rider who has won nearly all of the nation's top competitions for equitation riders, along with our own 2021 WEC Premier Cup. We know you'll agree that this self-effacing young man has a bright future in the sport.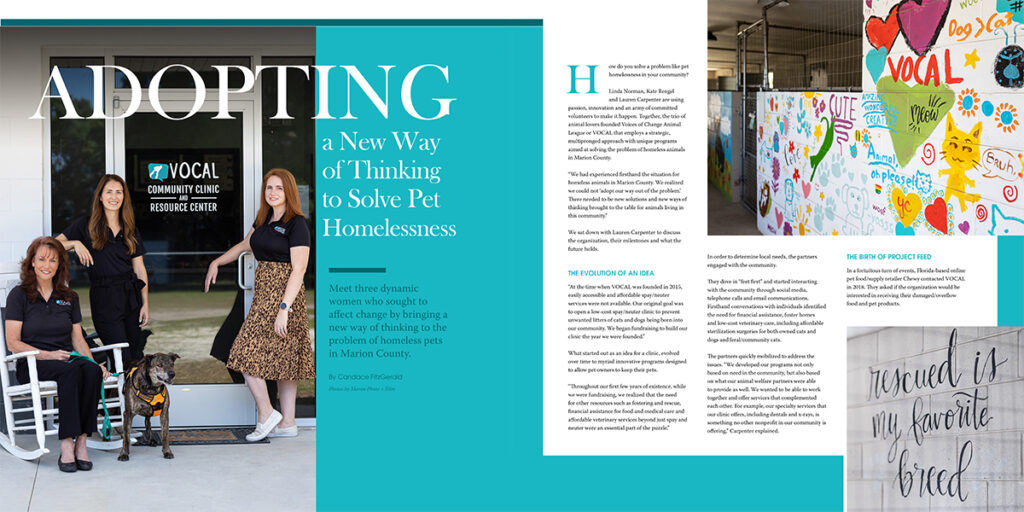 We're inspired by a trio of animal lovers who founded Voices of Change Animal League (VOCAL), a unique animal advocacy organization with a strategic approach to solving the problem of homeless animals in Marion County.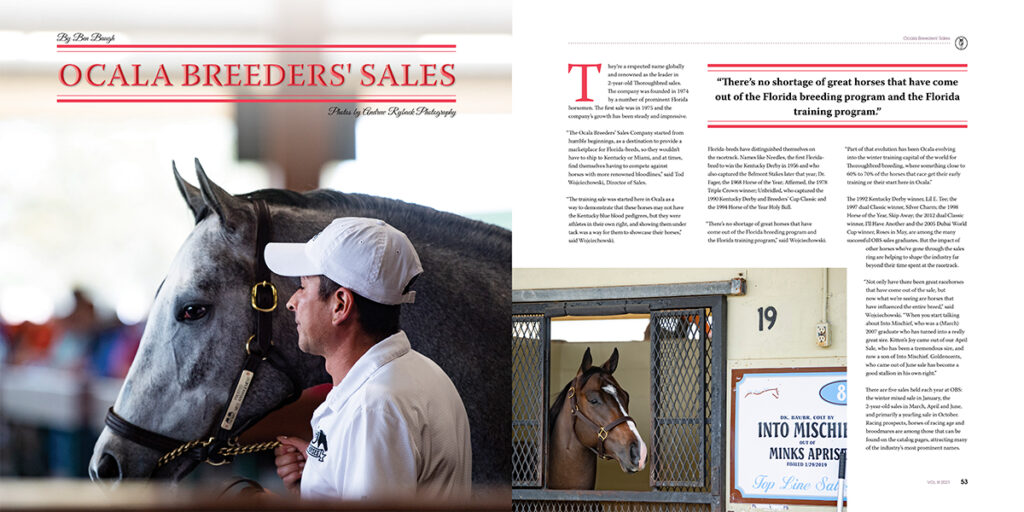 We take an insider's look at Ocala Breeder Sales, where celebrity trainers bid on their next Thoroughbred champion who really do make dreams come true.
Read the issue, cover to cover, here. Enjoy the issue!