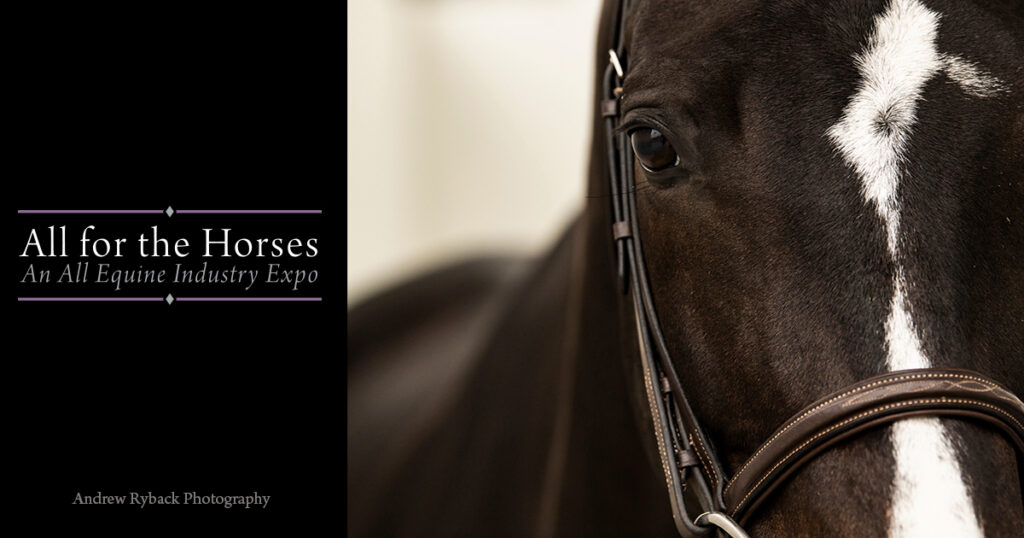 September 27, 2023 – Ocala, FL – The All for the Horses Expo, an all-equine industry tradeshow, will be held on March 22-24, 2024, at World Equestrian Center – Ocala. In its second year, the All for the Horses Expo expects an expanded schedule of events and a larger selection of equestrian and lifestyle vendors. General admission and parking for the Expo will be free for all attendees.
The All for the Horses Expo will be held during the final week of the 2024 Winter Spectacular Show Series, which hosts thousands of horses and riders in the hunter, jumper, and equitation disciplines. The week will feature the highly anticipated Longines League of Nations™, which will bring even more spectators to WEC – Ocala to enjoy the facility and view the competition, which will include international five-star jumper classes. 
In its opening year of 2023, the All for the Horses Expo welcomed more than 150 vendors and 2,500 attendees at Exposition Center 1, along with live music entertaining the crowds. Vendors with wares as diverse as equine tack, jewelry, furniture, horse treats and barn builders were in attendance, and even more are expected in 2024.
Stay tuned for more announcements regarding the All for the Horses Expo!
Vendors interested in attending in 2024 are encouraged to apply soon as spaces will fill quickly. Vendors from every aspect and discipline of the equestrian industry are welcome.
For pre-registration, vendor application or additional information, contact AllForTheHorses@wec.net.
About World Equestrian Center
World Equestrian Center features two premier equestrian and multidisciplinary venues in Ocala, Florida, and Wilmington, Ohio.
These exclusive facilities comprise state-of-the-art arenas, expansive stadiums, versatile outdoor space, sporting fields and well-appointed exposition centers. An abundance of lodging options and luxury accommodations are conveniently located on-site, along with shopping and dining throughout each property.
Dedicated to offering great sport and good fun in a family-friendly environment, World Equestrian Center promises an unparalleled experience for exhibitors, spectators, vendors, sponsors and retailers built on three core values: Quality. Class. Distinction.
Learn more at wec.net.
Media Contact:
Justin Garner
Justin.Garner@wec.net