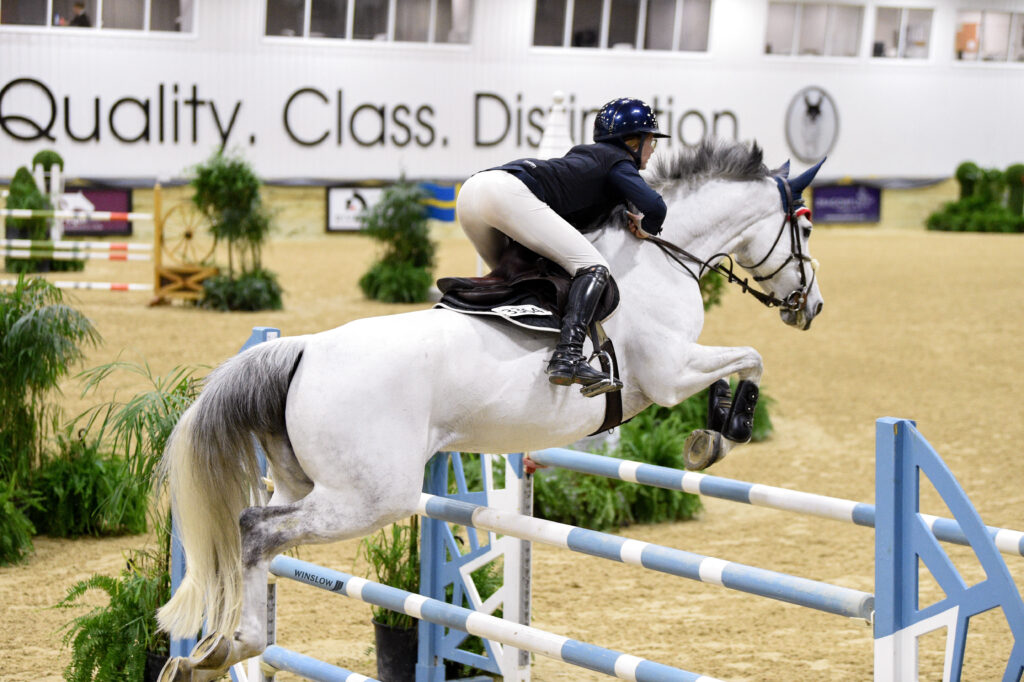 Wilmington, OH – Opening feature class action for the final week of World Equestrian Center – Wilmington's 2022 Winter Classic series hosted twenty-three speedy showjumping contenders facing off during the $15,000 WEC Welcome Stake 1.35m.
Bobby Murphy laid that tracks over which six riders carefully negotiated a clear first round, securing a spot in the jump-off. Four went double clear with only fractions of a second separating first and second place. Skylar Wireman piloted Karen (Levistano x Cleopatra) delivered another precise, high-speed performance to capture their second WEC Welcome Stake win of the 2022 season.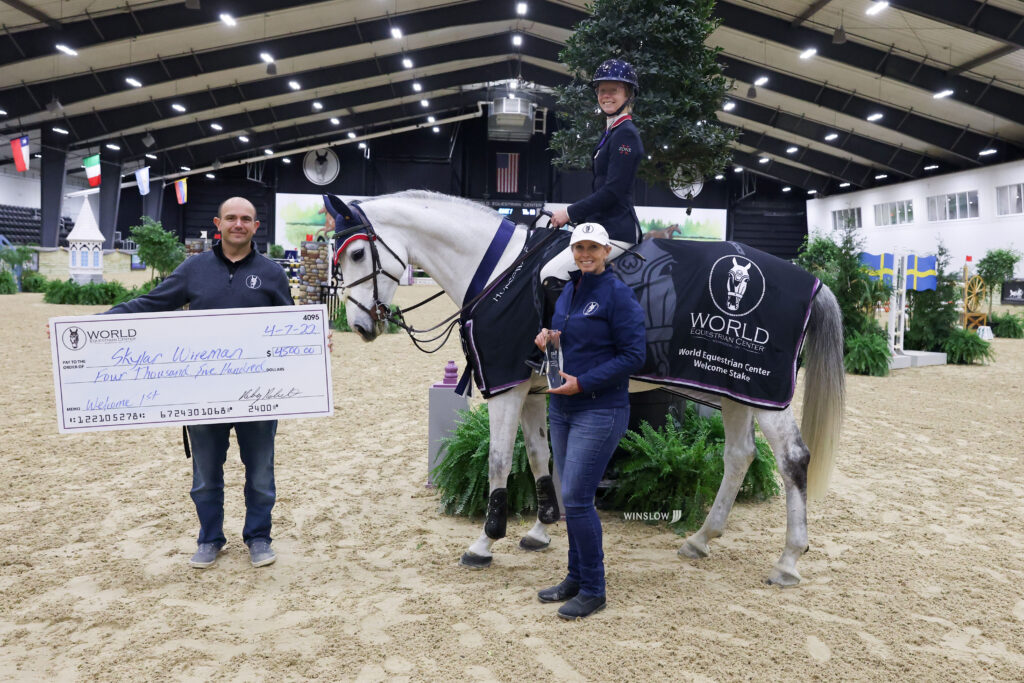 We chatted ringside with $15,000 WEC Welcome Stake 1.35m blue ribbon winner, Skylar Wireman. "Karen was a bit spicy today! She's had a light week and was for sure feeling fresh. I knew when I walked the course that it would be a bit tricky because of the lines. The six and one-half stride to the double on the far side of the arena was not the easiest. The horse that I rode earlier in the class was much more green with the track and had some trouble. Karen handled it great and I'm looking forward to the rest of the week."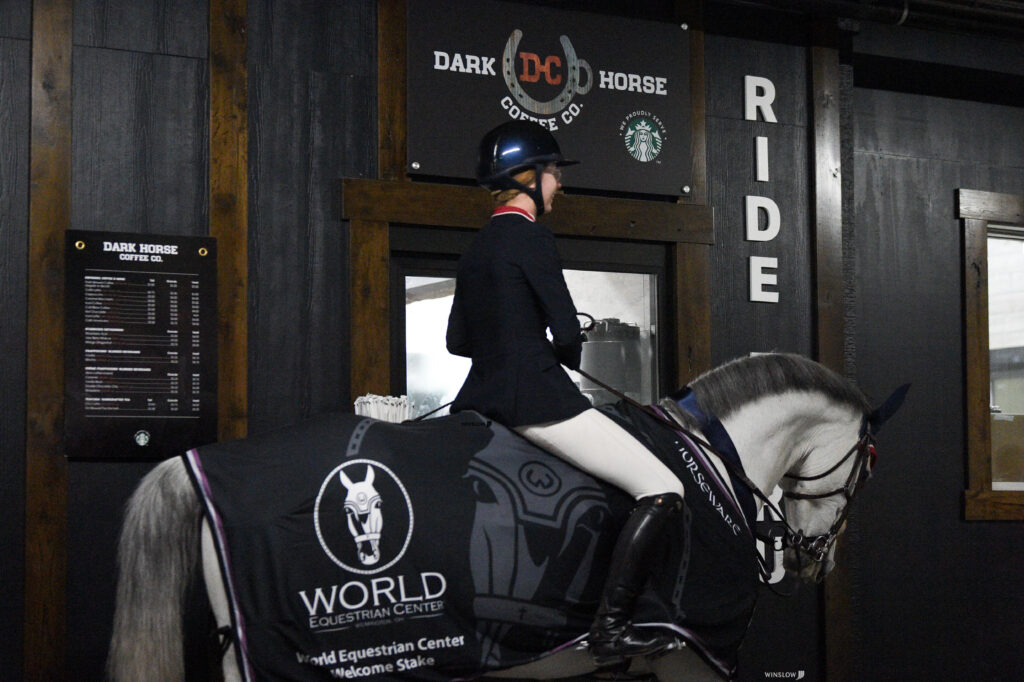 Seventeen-year-old Wireman and MKT Equine Investments' 10-year-old Hanoverian mare led the $15,000 WEC Welcome Stake victory lap. They sealed the deal by producing two lightning-fast rounds; 70.563 seconds in the qualifier and 36.480 seconds in the jump-off.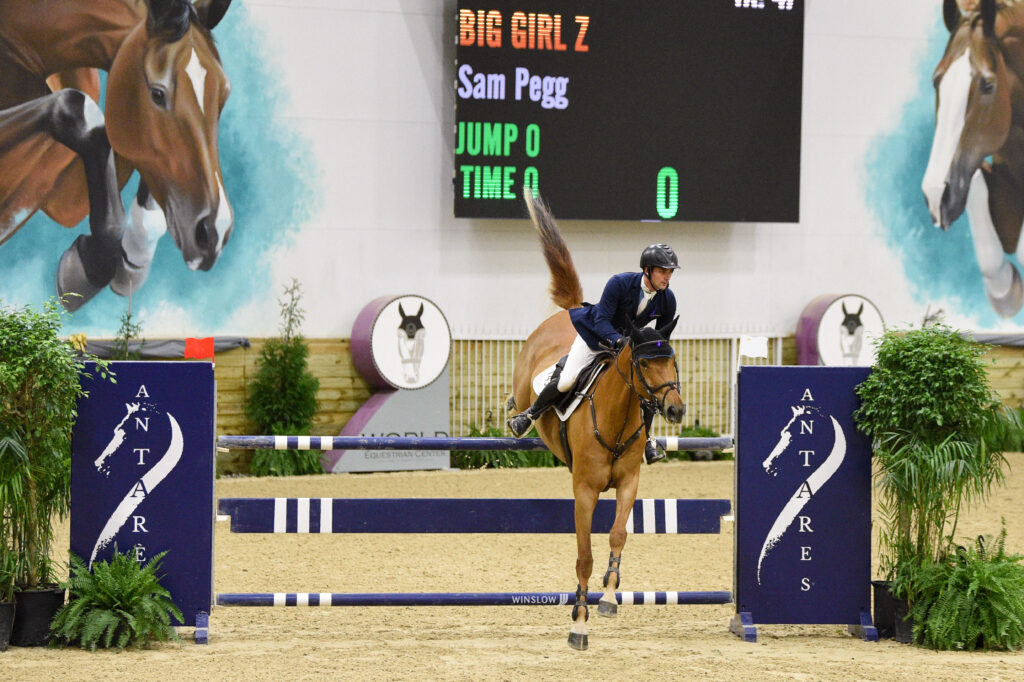 Sam Pegg and Ten Sixty Stables' Big Girl Z (Big Star Jr x Oglaya) have been top competitors during their several week-long stay at World Equestrian Center – Wilmington. Pegg (CAN) and the 9-year-old chestnut mare crossed the timers without a rail down in 76.168 seconds. They directly advanced into the jump-off, carefully clearing each effort in 37.200 seconds for second place honors.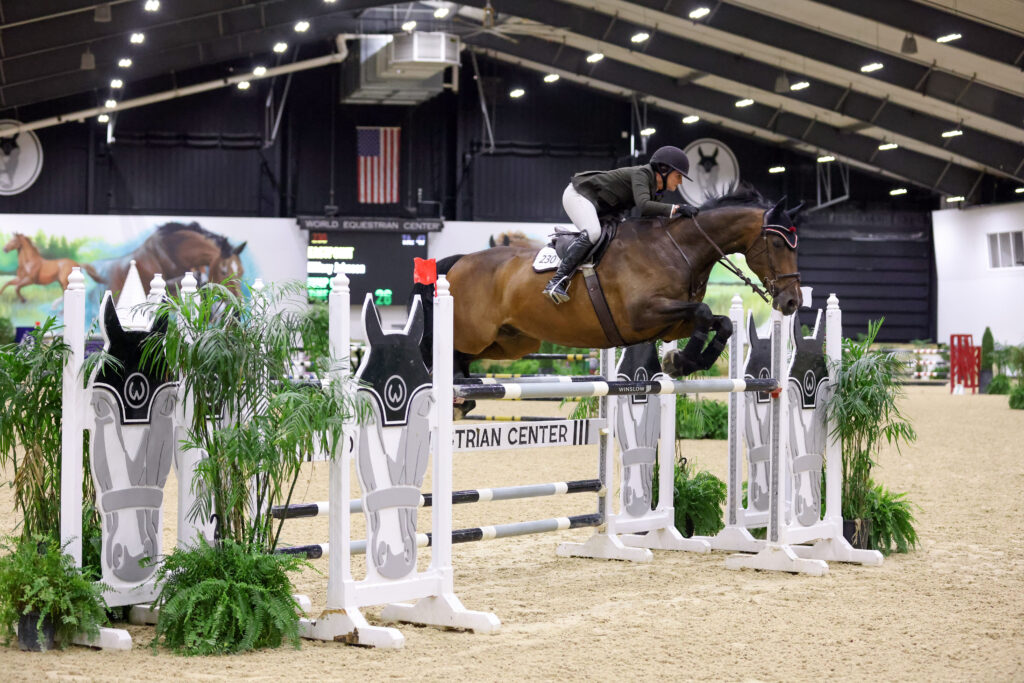 Sitting in third place is Hillary Johnson and her own Eastpoint (Cardento x Jorlanda) The pair logged times of 78.265 and 41.064 seconds to secure a top-three finish during the final WEC Welcome Stake of the winter season.
$15,000 WEC Welcome Stake 1.35m Results:
Karen, Skylar Wireman: 0 | 0 | 36.480
Big Girl Z, Sam Pegg: 0 | 0 | 37.200
Eastpoint, Hillary Johnson: 0 | 0 | 37.200
Chaccomo 11, ​​Drew Arnold: 0 | 0 | 43.340
Gluckskeks, Sam Pegg: 0 | 4 | 40.262
Gallup, Sarah Meier: 0 | 8 | 40.300
Jackson VDL, Megan Bash: 4 | 70.194
Frankenstein, Laura A. Hauser: 4 | 76.257
Pacifica, Sam Pegg: 4 | 76.953
Nightshade SCF, Sarah Meier: 4 | 77.558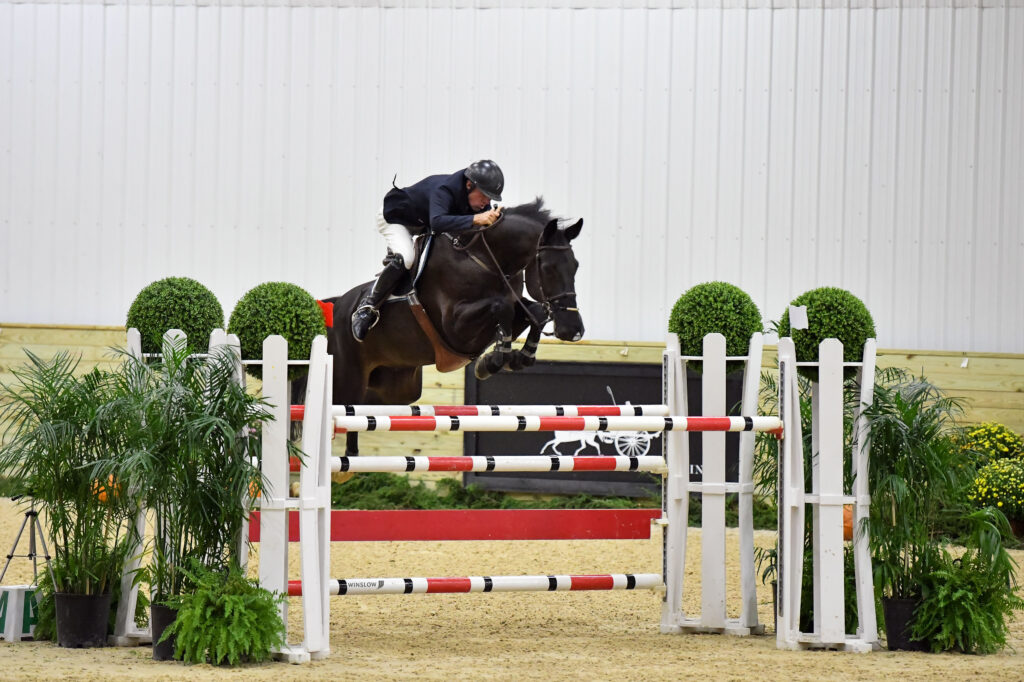 Ride for David: Our dear friend and longtime WEC competitor, David Beisel, was involved in a devastating riding accident March 12. Join us this Saturday to watch the $50,000 Ride for David Grand Prix where all entry fees will be donated to David Beisel. Additionally, we will be hosting an exhibitor party in conjunction with the Grand Prix.