Secure Your Place in Advance of Our January 2021 Grand Opening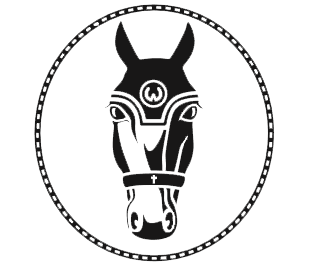 OCALA, Florida – January 16, 2020 – Exhibitors can now reserve stalls at World Equestrian Center Ocala in advance of the facility opening for our Winter Hunter / Jumper circuit beginning in January 2021. Stalls are priced at $250 per week or $2,500 for 12 weeks. Reservations made now will hold stalls with payment due in October 2020 in advance of the horse show circuit. Stall reservations can be made via www.horseshowing.com, in the Ocala World Equestrian Center section.
World Equestrian Center Ocala stabling includes 2,100 permanent stalls in 23 state of the art steel and concrete barns; 17 of which are climate controlled. Stall sizes are a combination of 12×12 and 12×14 to accommodate larger horses. Designed for the utmost in comfort and safety for horses and their caregivers, our stabling features amenities that will make you and your horses feel at home:
Air is circulated by 8 24' Big Ass® fans in each barn, while each stall is equipped with individual fans
Each stall features a Stable Comfort Mattress by AmberWay Equine
Spacious barn aisles are 12ft wide with individual water spigots at each end
There are 12 (hot + cold) wash racks in each barn
Each barn features 12 secure / lockable tack rooms
Surveillance cameras in each barn and 24 hour security team onsite
All barns include individual rest room facilities for Women and Men
How to Book Your Stalls
To book stabling at World Equestrian Center horse shows, exhibitors must submit an official Stall Reservation Form available on horseshowing.com and or WEC.net. Stall reservation forms must be submitted to Ocalastalls@wec.net
All modifications to stall reservation form must be done in writing to Ocalastalls@wec.net. Any stalls cancelled within 14 days of the start of the horse show will be considered forfeited, and billed at $250 per stall.
Stall Pricing
Stalls for showing horses are $250 or $2,500 for 12 weeks. Tack and grooming stalls are $250.
Closing Dates
Reservation and payment must be received by October 31. Stabling Manager will email payment instructions.
Wait List
Stalls are sold on a first come, first serve basis. Once we are at Sold Out status, your reservation will be added to the Wait List in the order your form has been submitted. You will be notified by the Stabling Manager should stalls become available for you.
Contact stabling manager Vinnie Card with questions or for more information at Vinnie.Card@wec.net or 352-428-1393.
About World Equestrian Center
The World Equestrian Center features two premiere multidisciplinary horse show venues located in Wilmington, Ohio and Ocala, Florida.
Our Wilmington, Ohio facility includes more than 200,000 square feet of climate-controlled indoor riding space and features premium footing, permanent stabling and onsite accommodations. The facility hosts 32 US Equestrian rated hunter/jumper horse shows each year as well as top AQHA shows, breed shows, clinics and other events.
Slated to open in 2021, the World Equestrian Center Ocala, Florida will provide world-class equestrian competition in all disciplines and equestrian-inspired country club living adjacent to the fabulous Golden Ocala Golf & Equestrian Club.
Dedicated to offering great sport and good fun in a family friendly environment, the World Equestrian Center promises their exhibitors a horse show experience built on three core values: Quality. Class. Distinction.
For more information please visit http://www.wec.net.